It's well known that showing live sport in venues can help bring in more customers. As the 2023 Toyota AFL Premiership and the 2023 Telstra NRL Premiership seasons approach, Foxtel National Manager for Venues Greg Bohlsen and Head of FANZO Australia Jono Richards have teamed up to provide their top tips to help bring more customers to your venue, keep them there longer, and encourage them to come back.
Think about it from the customer's view
"A customer goes to their local venue to get a better-than-home experience," says Bohlsen. "They want lots of big screens at all different angles, so no matter where they are in the venue, they can see a screen. They want a high-definition viewing experience with the correct aspect ratio, so that nothing on the screen is cut off. For the big fixtures, they want to hear the commentary, so have 'sound zones' around your feature screens."
Encourage customers to stay longer
While having people in your venue to watch the game creates a busy couple of hours, there are ways to extend that trading period around the sporting fixture.
"Showing the pre-match build-up encourages people to come earlier," suggests Bohlsen. "Promoting food and beverage offers that start around big sporting events will encourage people to come earlier or stay later to eat at your venue."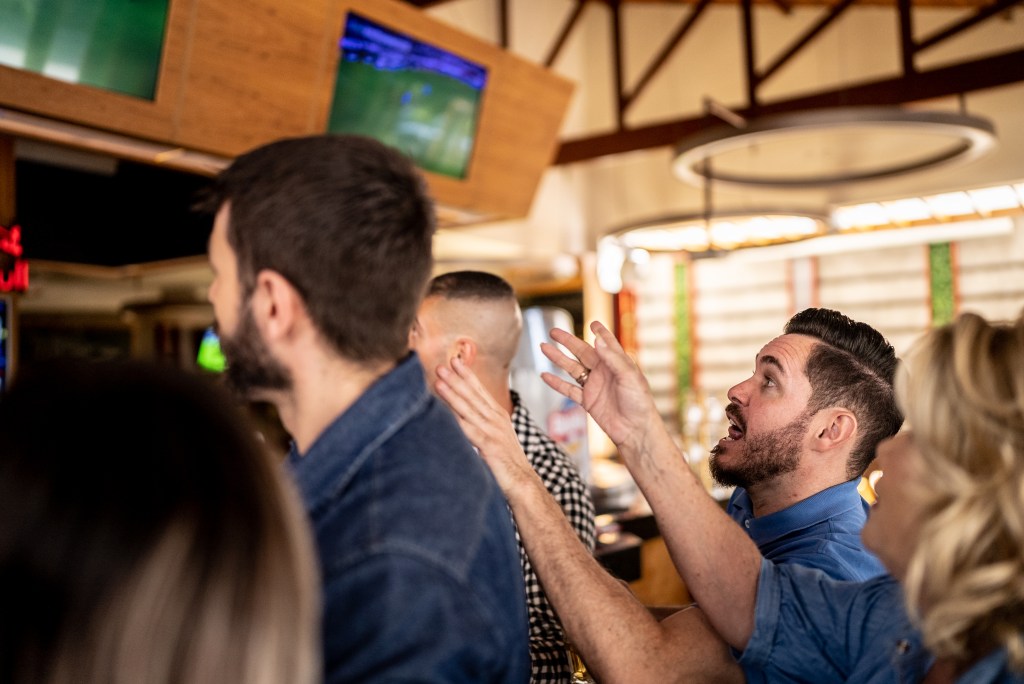 Make sure people know what fixtures you're showing
"The venues that promote fixtures are the ones that are full on game day," Bohlsen continues. "They've got posters inside and out of their venue, a schedule on their website, regular social media updates about what they're showing, and they're on venue finder apps."
"FANZO does a lot of work to ensure we're at the top of the Google results, so if you're on the app, local sports fans are going to see your profile," adds Richards.
Make sure your venue is the place to watch sport with a Foxtel Venues subscription.
Visit foxtel.com.au/venues or contact Foxtel Business on 1300 761 056.