LOS ANGELES, CA – MAY 22: Los Angeles Lakers forward LeBron James (6) shoots a free throw during game 4 of the NBA Western Conference between the Denver Nuggets and the Los Angeles Lakers on May 22, 2023, at Cyrpto.com Arena in Los Angeles, CA. (Photo by Jevone Moore/Icon Sportswire via Getty Images)
Summer is the key trading season for clubs and pubs, as the warmer weather brings people out of their homes, the festive season brings on the party atmosphere, and the end of year brings on lots of corporate events.
But while functions and social drinking might bring trade to your venue for one-off occasions, a packed summer sport calendar can bring new patrons to your venues for longer and more often.
Foxtel Business has a packed broadcast calendar that will drive sports fans into your venue at different times of the day and throughout the week this summer. Kicking off with the lunch trade, the Aussie summer coincides with the height of the American sports calendar. Not only are the NFL and NHL already in full swing, but the NBA season jumps off from Wednesday 25 October. The majority of these games broadcast in Australia during the lunch hour, so it's a great way to activate the mid-week lunch trade for American sports fans. Showing ESPN on multiple screens throughout the day is a must this summer!
For late-night trading, the KFC Big Bash League and Weber's WBBL will keep diners and cricket fans in their seats until late January. Summer and cricket go hand in hand, so what better way to keep patrons in your sports bars in the evenings than with some fast-paced Big Bash action? Then on the international level we have T20 matches against India in November; Tests against Pakistan in December; plus all formats of the national game in December and January against West Indies and New Zealand, respectively. The Australian women's team will also be getting in on the action in late January with all formats of the game against South Africa.
Need something to help fill your venue on a Sunday? Boxing and UFC Main Events continue to thrill with regular bouts from around the world. UFC and boxing only continue to grow in popularity in Australia, and Main Events consistently bring more customers into venues. With fight times often being around the Sunday lunch time slot, customers are more likely to extend their stay in venues and increasing their expenditure by including a meal.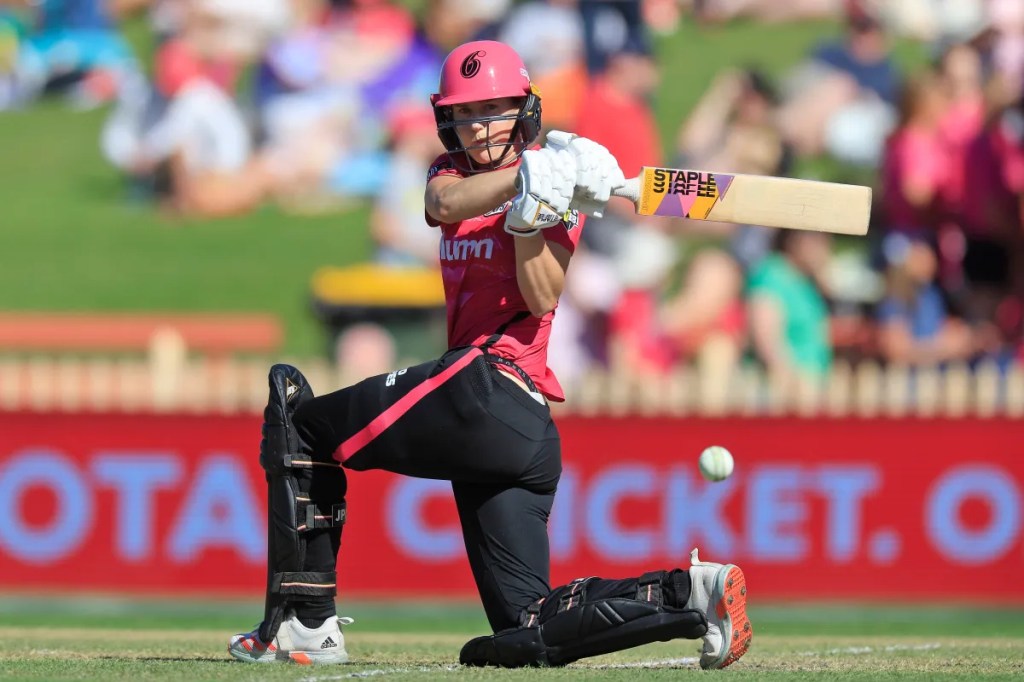 SYDNEY, AUSTRALIA – NOVEMBER 20: Ellyse Perry of the Sixers bats during the Women's Big Bash League match between the Sydney Sixers and the Hobart Hurricanes at North Sydney Oval, on November 20, 2022, in Sydney, Australia. (Photo by Mark Evans/Getty Images)
There's plenty of sporting action to bring new patrons to your venue again and again this summer, and while the on-screen events will keep these patrons in their seats, creating special food and beverage deals, giveaways and other activations around these events will allow venues to capitalise on the sporting schedule. It's also important to be consistent with your sports broadcasting, to ensure that sports fans know they can watch their league or competition of choice in your venue whenever it's on – turning those new customers into regulars.
Foxtel's year-round live sports coverage is a vital tool for venues aiming to attract more customers, drive revenue and establish a loyal customer base. Sign up for a Foxtel Venues subscription today. Visit foxtel.com.au/venues or contact Foxtel Business on 1300 761 056.