New pub entrant Restaurateur Bill Drakopoulos as well as prominent hoteliers Fraser Short and Todd Jacques, and Australian Venue Co. (AVC) are among the first to have wrapped up pub deals over the holiday period.
AVC has continued its investment into the Victorian market with the lease acquisition of Anglers Tavern in Maribyrnong, and will be taking over operations this week.
The pub is located 5km north-west of Melbourne's CBD and has 160 metres of direct frontage on the Maribyrnong river. Sitting on a substantial block of land, Anglers Tavern is the largest food and beverage venue north of the CBD.
Anglers Tavern offers customers a large family bistro, extensive outdoor area, sports bar with TAB facilities and a large function space on the first floor.
There are no changes planned for the venue, except for the addition of Mr Yum to enable at-table ordering from shortly after take-over, according to AVC.
"Anglers Tavern is a great pub with a fantastic riverside location. It offers something for everyone from families to sports fans to music lovers and it is popular with the local community," AVC COO Craig Ellison said.
The Coast Hotel in Budgewoi
Bill Drakopoulos of Sydney Restaurant Group (SRG) has forked out $15m on a large format NSW Central Coast freehold, The Coast Hotel in Budgewoi.
Overlooking the water, the Coast Hotel occupies a large and predominantly underdeveloped 5,100sqm site, and enjoys the separate benefit of an exclusive catchment area.
SRG owns and operates 15 venues in Sydney ranging from fine dining restaurants to cafes and function spaces, an accredited (WSET) wine academy and bespoke wine club and home catering.
"Our venture into hotels is something we have been planning for quite some time and we very much look forward to creating amazing spaces and offerings, fitting of the surrounds, much like we have done with our existing restaurants," Drakopoulos said.
"It's refreshing to welcome a new entrant to the sector, and particularly one with such highly regarded hospitality pedigree in the form of Bill Drakopoulos and his sons Daniel and Perry" said Dan Dragicevich, national director of HTL Property which brokered the sale.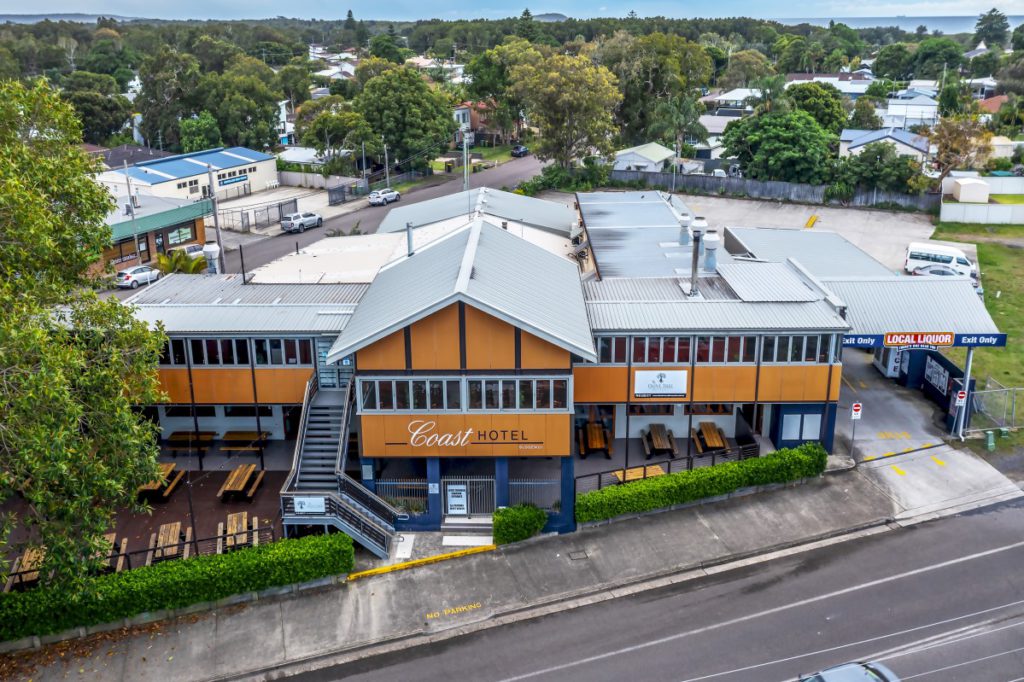 The Fitzroy Hotel in Windsor
The Fitzroy Hotel in Windsor on the outskirts of Sydney was sold in an off-market deal to a newly formed syndicate comprising prominent hoteliers Fraser Short and Todd Jacques.
The hotel was only recently purchased by local hotelier Luke Ainscough during Sydney's first Covid lockdowns and restrictions and marks his second pub sale over the last year.
The hotel is situated on a 1,391 sqm landholding in Windsor's main commercial/retail precinct, close to a Woolworths-anchored shopping centre.
The Windsor and Richmond catchment areas have seen several recent land releases for residential developments, and these underpin the region's strong population growth and demand prospects, according to HTL property director, Blake Edwards.
Other hoteliers investing in the area include Nick Wills, Dan O'Hara, Ashton Waugh and Peter Wynne, Edwards said.