Sharlene Harris is ALH's national entertainment manager and a former publican. Here, in her own words and lightly edited, she tells Craig Hawtin-Butcher how the group approaches the crucial business of live entertainment:
I book all the entertainment for ALH across the whole country. Particularly the ticketed entertainment.
We've got 370-plus venues around the country. All of them do something, but we probably book for between 85-100 venues. We're so broad and diverse – some venues are doing comedy and doing really well, so we'll bring in some bigger acts. Honeysuckle Hotel in Newcastle is a beautiful venue, one of our iconic venues, but it's really a food and beverage footprint there. But we might do three or four special shows there a year, we just did Pete Murray.
Anything from the 1980s is strong. It still brings a lot of people. Anything like Hoodoo Gurus, James Reyne, Diesel, The Angels, all that Aussie rock from that era. Still is very good, everywhere in the country, because [the audience] comes in, they usually have dinner, they go to the showroom so we get a great uplift all over our business for those sorts of acts.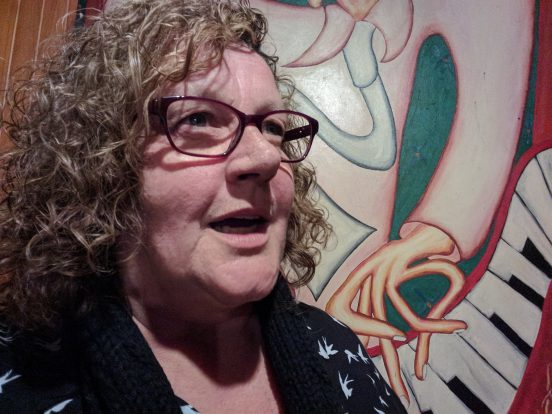 Comedy is actually going really well. From the old stalwarts of Kevin Bloody Wilson, we've got a bit of history with Rodney Rude to the new YouTube digital generation – acts like Jimi Jackson, Isaac Butterfield … There's a whole host of them coming through. They've built their own profiles up – there's times when we don't even know who they are and have to research them. But we put them on and all of a sudden they've sold out shows.
I spend most of my week talking. I feel like sometimes I don't get much work done because that's all I'm doing – talking to people. You hear about these acts – people are telling you who's up and coming… It's relationships, isn't it? Which has always really been a pub thing.
We're a very small team and the venues are busy running their day-to-day business. Where we are starting to have closer relationships with local councils and regulatory bodies, we are building those foundations to do more together. But it's a slow process.
I was a publican for years myself. I think you have to define who you are, what you're offering and what your customer looks like. Then you have to build your core business, make sure that's strong and going in the direction you want it. Again always remembering that customer experience is key. Then you develop the entertainment offering to complement that business model. And be the absolute best at it.
I think the common failing is if you don't treat every time there's a duo or a live band, DJ or whatever it is, as special, and get caught up in that weekly 'oh, it's time for trivia'. You've got to remember that your customers come here for a good time, usually, and treat it that way. Just try to remember that we're bringing the party.
Does live entertainment have a future in Australia? Absolutely it does. This could just be the passion showing, but I think this era of streaming rather than record sales, it's more important than ever for acts to go out and do shows. That's how they're going to build an audience, earn a living, sell a lot of merchandise.
Original Australian acts have this great live reputation in the international scene. That's honed by that pub circuit, which we're seeing a comeback for. There's always going to be room for live music.
This interview originally appeared in Australian Hotelier May 2019 magazine as part of our new, regular feature Tales From The Top. For more interviews with key figures in the pub industry, discover the magazine each month.