By James Wells
Asahi has expanded its Third Space program for selected on-premise venues launched in mid-2017.
The 2018 Third Space program was launched at a recent event in Surry Hills attended by a number of on-premise venues and group including ALH, Red Rock Leisure, the Van Haandel Group, Sand Hill Road, JBS Hospitality, Coats Group, Momento Group and Arbory.
Asahi Premium Beverages national on-premise group business manager, John Kelly, told TheShout that the Third Space program has the sole focus of improving guest experiences within venues.
"This is how we define a Third Space – there are three spaces in your life, the First Space is at home with your family, your partner, your kids, your dog; your Second Space is where you work, and the Third Space is basically where you go to get away from the First and Second Spaces," Kelly said.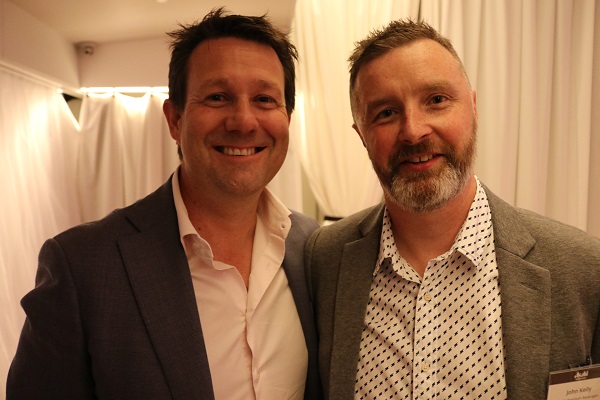 "It's where our customers in the hospitality space operate in – it's bars, pubs, hotels, clubs, restaurants, cinemas etc. Having a Third Space to meet outside of home and work provides us with an escape, an opportunity to socialise and, of course, imbibe.
"Until recently we have three key partners – The Drink Cabinet, Seven Sense Consulting and Qsic and we have now added Tiger Pistol. Enlisting the services of Tiger Pistol provides Asahi Premium Beverages with a real competitive edge, assisting businesses leverage the power of social media to drive foot traffic into their premises. Seventh Sense Consulting helps Asahi's clients design beautiful, yet operationally effective venues. The Drink Cabinet provides exceptional hospitality training focused on enhancing the guest experience. We've also partnered with Qsic, the world's first commercial music streaming service that uses AI to positively influence the mood, mindset and behaviours of guests. These services can all form part of the overall support package offered to Asahi's customers.
"We want to grow the program through these four partners, all of whom epitomize what a great Third Space is all about – either through an exceptional entertainment product, amazing guest service or through beautiful design and from here we will gather feedback to see what other services we might introduce. We think there is a huge opportunity to help our customers drive more consumers into their venues because the 'couch' is now our biggest competition – so how do we get people off the couch and into their local venues to experience something special in the on-premise.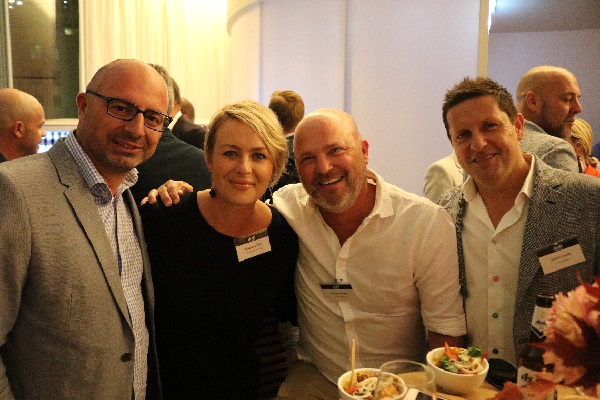 "We know that the capital cities in Australia are going to double in size in the next 25 years, and there is a huge rise in the Asian population and that isn't going to change, so we need our customers to be thinking about that, what their venues look like and offer in the future to cater for that changing demographic.
"When you have high density urban living – people's lounge rooms decrease in size and some can be really small, so their escape is generally to get out to the local bar or pub, it's a release to get away from their 50m2 one-bedroom apartment. So the importance of the social environment provided by local pubs, bars, restaurants is increasing, maybe even more so for those generations that have grown up staring at their phones, hooked on social media. Their Third Space can offer them an opportunity to get away from technology and really engage with people around them.
Kelly also thanked the loyal Asahi Premium Beverages customers in Australia for their support in the trade.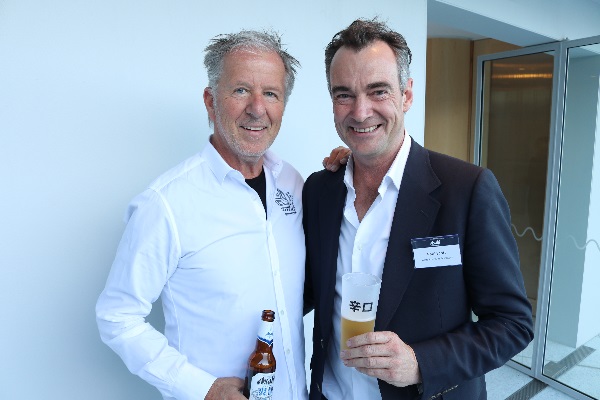 "We really appreciate the customers we have and we have grown significantly in the last few years and there is still a lot of work to do as our portfolio grows. We offer a wide choice for consumers within our premium international beer portfolio of Asahi, Peroni, Estrella and now Pilsner Urquell alongside the Cricketers Arms, Somersby and Mountain Goat ranges. There will be more news from us later in the year as we introduce new brands, but we encourage our customers to work with their local account managers to ensure that the right brands are represented in their venues."