Australian Venue Co announced it will be investing more than $4.6 million in renovations to two historic pubs in 2021.
Adelaide's Brighton Metro Hotel already has a $2.6m renovation underway, while Melbourne's Sarah Sands Hotel is also being revamped with works estimated to be in excess of $2m.
The Brighton Metro renovation includes a revamp to the buffet, sports bar and gaming room. Once finished, the 175 year-old pub will fit to the modern Brighton community and add 40 new job opportunities for front and back of house staff.
The locally-loved buffet, Charlie's Diner, will remain albeit with a fresh new look, more comfortable seating and a new menu that the whole family will enjoy according to AVC. The revitalised public bar, kids play area and new beer garden will create an all-day hangout for Brighton locals and sports fans.
Chief Operating Officer Craig Ellison said: "It's a historic pub with a unique offering, so we're excited to breathe some new life into it. We're designing the entire venue with the local community in mind, so we're being careful to preserve the elements people love while also bringing in exciting new offerings and a fresh new design."
Brighton Metro Hotel is slated to re-open in June 2021, with parts of the venue to remain open throughout the staged renovation.
After being closed for four years, the Sarah Sands works will deliver a new pub dining room, kitchen and bar inside the two-storey venue. Once finished, it will provide local job opportunities for front and back of house staff.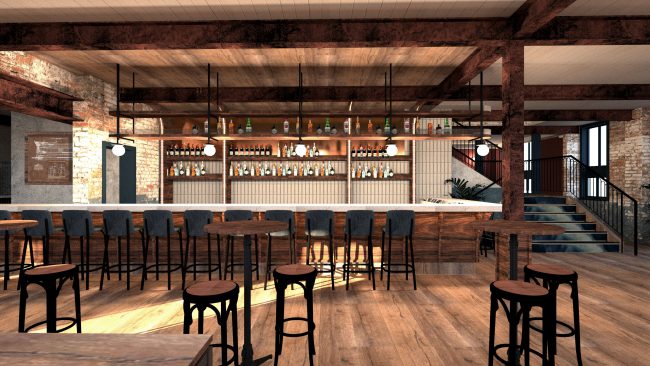 The pub was formerly trading as Irish themed bar Bridie O'Reilly's but closed in 2017 and was later acquired by AVC in October 2019.
Chief Executive Officer Paul Waterson said: "This pub has great bones, and a long history in the community. Finding ways to revitalise heritage venues and update them to meet the needs of locals is something we take so much pride in at Australian Venue Co.
"Opening a venue that has been closed for a long period of time is always rewarding – we love bringing beautiful old pubs back to life. We can't wait to get the neighbours in for a first look."
Sarah Sands Hotel is slated to re-open in May 2021.