Three more Australian Venue Co. operated Queensland pubs are re-opening after major renovations.
The Salisbury Hotel has recently re-opened after a $1.6 million renovation that added a new open beer garden, refreshed sports bar and refurbished accommodation rooms, both internally and externally.
The beer garden caters to 108 people with two sections, one flowing from the bistro and the other from the sports bar.
"We are investing in the Salisbury Hotel to ensure that the pub suits the local community," Salisbury Hotel's venue manager Tim O'Leary said.
"A pub should be the heart of the community and we have seen an uptick in younger families and students moving into the area.
"This has meant more demand for a casual local and we are delivering that with a great new outdoor space, as well as an energetic sports bar driven by round the clock sports and live entertainment."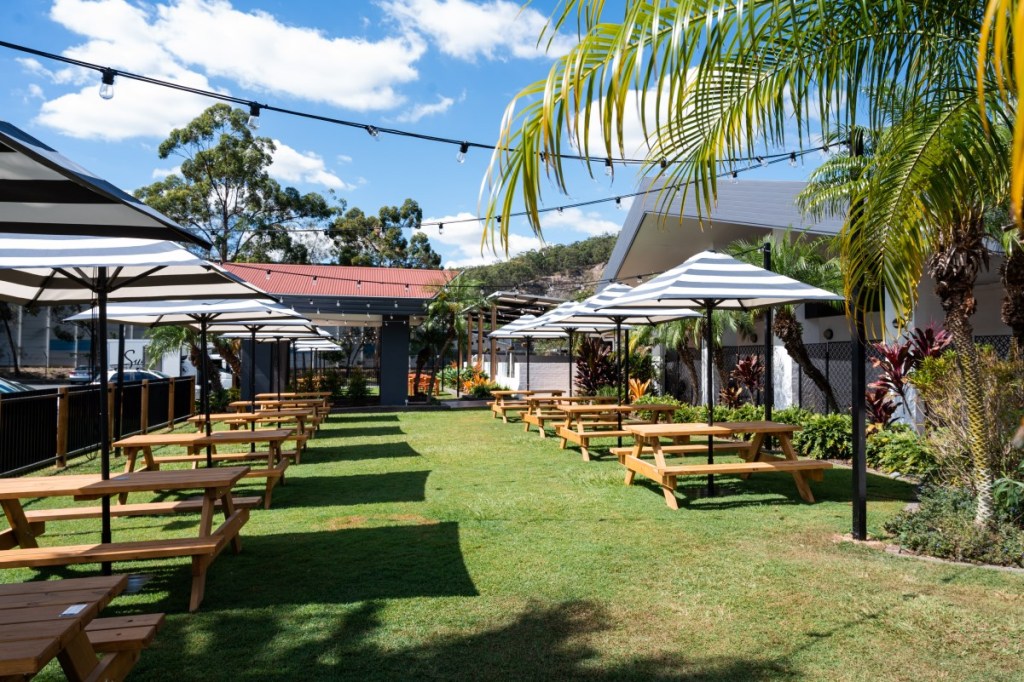 Boomerang Hotel
Mackay local, the Boomerang Hotel reopened last week after a $2 million renovation.
The 60-year-old the venue's refresh, which was designed with locals in mind, included a revitalised bistro, sports bar and an expanded beer garden.
Works have now moved on to the accommodation area with Boomerang Hotel's 26 rooms to undergo renovations over the next three months.
"Boomerang Hotel has been in the community for more than 50 years, so we're excited to bring a revitalised classic pub experience to the people of Mackay," venue manager Ryan Wilkinson said.
"From family-friendly dining to the well-loved sports bar – the new era of the Boomerang is a community pub for all."
AVC said it was proud to have invested into the local pub. "After 60 years, our locals definitely earned an updated pub," Australian Venue Co. COO Craig Ellison said.
"We asked the community for feedback on what they loved about the pub and the changes they wanted to see. This was all taken into account during the planning of the renovation as we wanted to ensure we were creating a pub for the locals."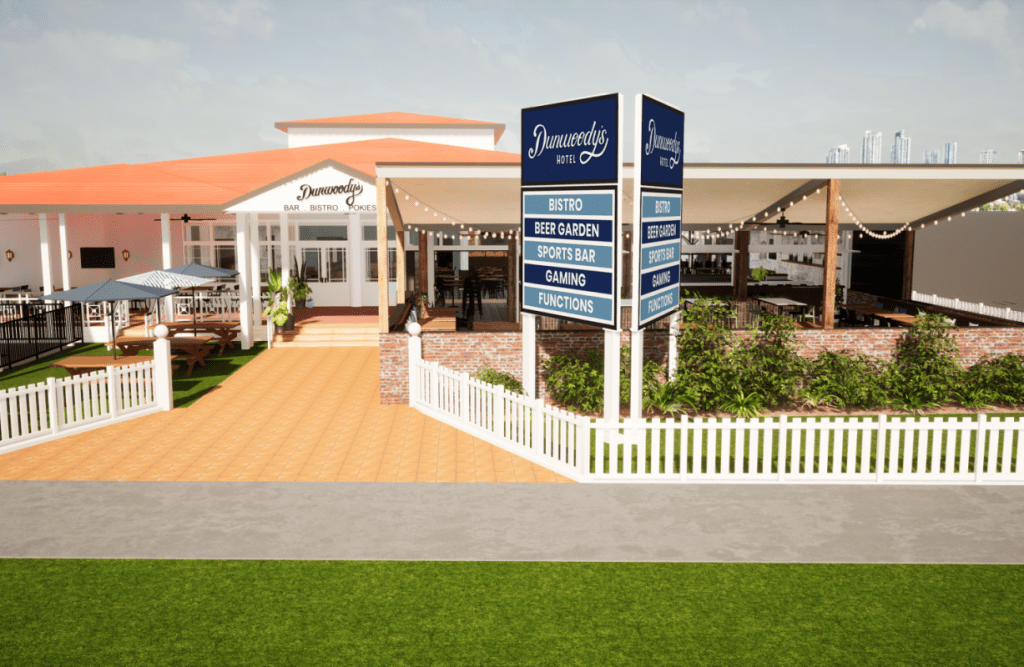 Dunwoody's Hotel
The next venue to reopen its doors is Cairns North pub Dunwoody's following a $2.5m renovation.
Dunwoody's Hotel will reopen on 14 May with a new beer garden, and a completely revamped bistro, sports bar and gaming room.
The new beer garden offers access to an indoor-outdoor bar and shaded dining, with two drinking and dining zones to cater for social crowds as well as family groups, with a kids play area.
The beer garden and deck are shaded to ensure customers are kept comfortable and cool year-round and the renovated bistro will seat 150 guests and features a new menu by executive chef Dylan Kemp.
A new stage in the bistro will allow the venue to offer entertainment throughout the week, including weekly trivia and bingo, party bands on Friday nights, soloists and duos on Saturdays and jazz and blues on Sundays. Every month, Dunwoodys will host Drag Trivia.
"Dunwoody's is a locals' pub. With a complete transformation of the venue, we're excited to meet more of our local community and to welcome back familiar faces as well," Dunwoody's venue manager Jason Finlayson said.
"I think the beer garden is going to be a hit with local families."