Users of the travel website Wotif.com voted on Australia's 'Top Pub Town', with Ballarat taking out the title.
With 16 per cent of the vote, the Victorian town 120km north-west of Melbourne was named as Australia's best spot for pubs, with Wotif taking note of its long pub history and love of beer.
"The self-proclaimed 'Original Beer Capital' of Australia, Ballarat (or #Beerllarat) is only an hour from Melbourne and is ideal for a quick weekend getaway. Home to several pubs that first opened their doors over 150 years ago during the Gold Rush, Ballarat pubs have mastered the art of classic hearty meals and craft beer. Ensuring their top title isn't going anywhere anytime soon, Ballarat also hosts the annual Ballarat Beer Festival, showcasing over 150 craft beers, live music and local food trucks."
Robert Gayton, a fourth-generation publican who runs the City Oval Hotel his great-grandfather built in 1904, believes the success of the town's pubs is built off the back of the people that run them.
"We have a strong pub culture because of the wide range of hotels and also many experienced hoteliers. There are many good operators in Ballarat."
At the Lake View Hotel on Lake Wendouree, co-owner and hotel director Brett Quinlan suggests that the tight-knit community of pub stakeholders in the town keep the quality of hotel offerings at exemplary levels.
"This rich history along with the modern day passion and talent of all our local food and beverage operators gives Ballarat its coveted pub town reputation. The strong network and sense of community among not only the pub operators but the numerous local food and beverage suppliers, sales executives and staff also gives Ballarat a unique advantage."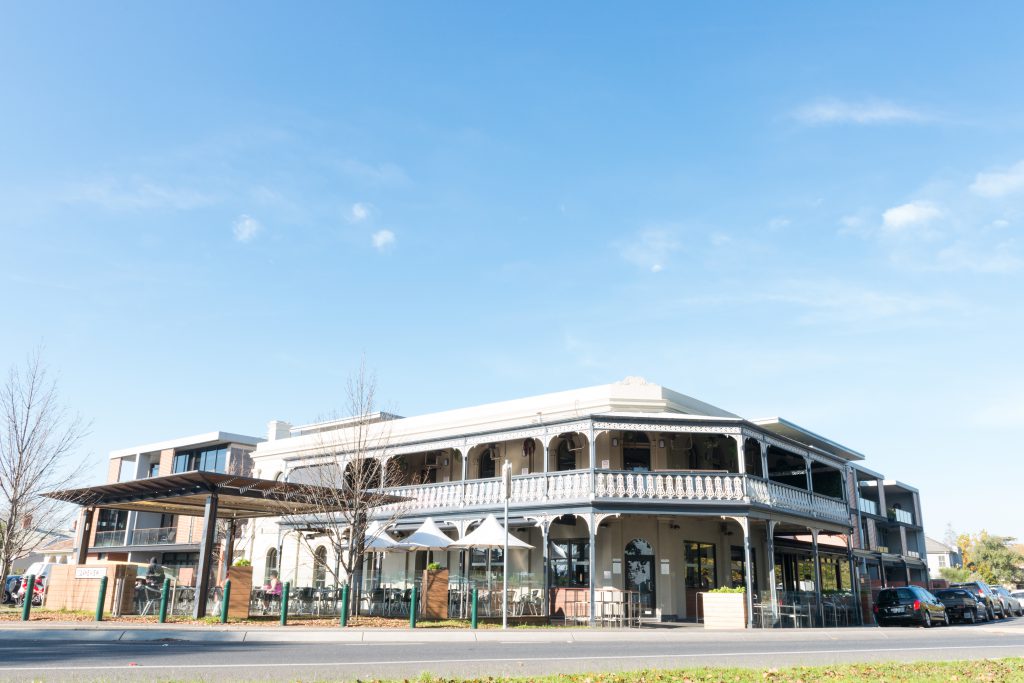 David Canny, publican at The Red Lion and AHA Vic's vice president, notes the history, abundance and variety of pubs in Ballarat that make it such a lauded pub town.
"Ballarat has a renowned history as being a pub town – in 1870 boasting over 500 pubs in the district as a result of the Gold Rush.
"It is also well known for the brew "Ballarat Bertie" which unfortunately is only made now in special batches. It was last brewed by the Ballarat Brewing Company in 1989."
Canny also noted the quality of the pubs in Ballarat, owing to the investment in venues by their operators.
"There has been a move back to the traditional pub – tastefully renovated with quality food, beverage and accommodation. Much money has been invested in the city by great publicans.
"The variety in Ballarat is enormous – small corner pubs, new innovative venues and some great restorations. Anyone visiting Ballarat would be able to find a pub that suits them."
Coming in second in the poll was Port Fairy – also in Victoria – while the New South Wales towns of Scarborough and Silverton (Broken Hill) shared third place.