CLG has launched its pop-up concept, Vinny's, at its recently acquired hotel The Vincent in Albert Park, Melbourne.
The Italian-inspired pop-up will run over the summer and offers a menu centred on small bites, fresh pasta, spritzes and Italian wines.
CLG chief executive officer, Tim Fitzgerald, said the pop-up concept had been designed to make the most of the warmer weather.
"With summer just around the corner we wanted to create an experience that brings to life the lively spirit of the Mediterranean," he said. "It's all about people gathering together for cocktails and carafes of wine, a bit of food to share, and just enjoying the atmosphere."
The antipasto menu includes freshly shucked oysters with lemon mignonette; kingfish crudo with ruby grapefruit and pickled jalapeno; and marinated sardines with orange, saffron and peppers. Pasta offerings include spaghetti cacio e pepe; pappardelle with lamb ragu; and linguine with prawns and a seafood bisque. The condensed mains options include grilled prawns, confit salmon and a veal cotoletta.
"The focus is on simple, traditional flavours brought to life using the best produce we can get our hands on, sourced from like-minded producers who are at the top of their game," stated Fitzgerald.
Aperitivos will feature heavily on the drinks list, with classic cocktails given an Italian twist. The Tazza No. 2 takes its inspiration from a Pimm's Cup, but with the inclusion of a basil and strawberry shrub. Other highlights include the Limoncello Collins, made with locally distilled, Manly Limoncello.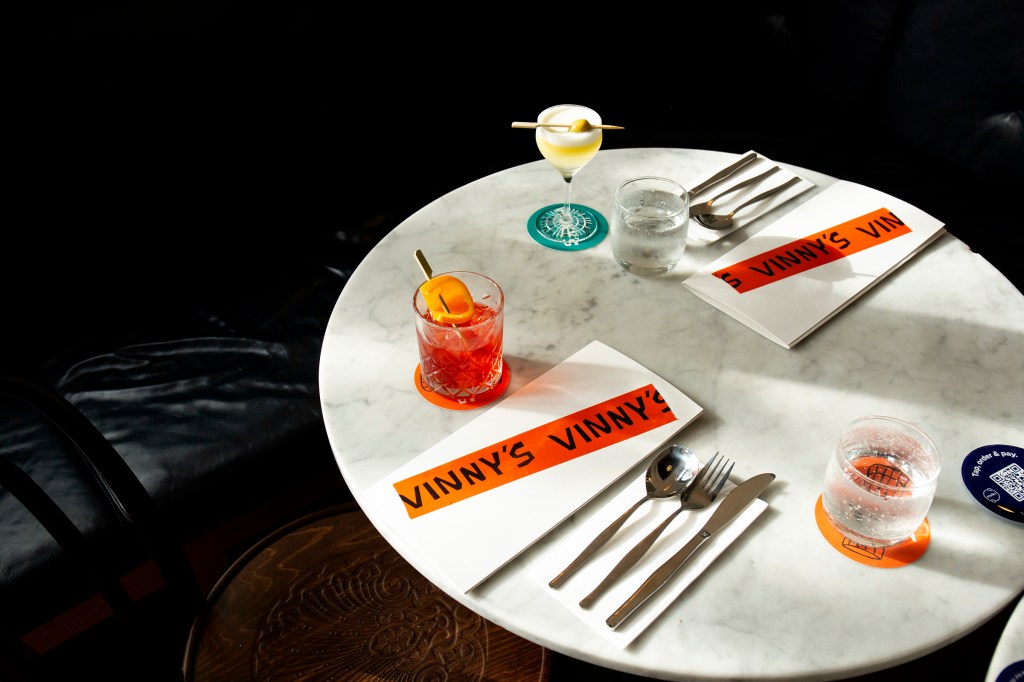 Aperitivo Weekends will be launched at Vinny's from Saturday, with live music performances and DJ sets being hosted all day on Saturdays and Sundays in the courtyard, as well as well-priced cocktails on offer.
CLG acquired The Vincent in Albert Park, Melbourne recently and the venue has undergone a refresh before the launch of the Vinny's pop-up.