Redcape Hotel Group (ASX:RDC) has acquired the Shafston Hotel in Kangaroo Point and the Aspley Hotel, Aspley, for $27.5 million.
The two hotels were sold by US hospitality giant Delaware North, which has owned the two hotels since early 2018. Delaware North operates several large sports stadia around the world, but the two Brisbane pubs was its first move into hotels.
The two freehold going concern assets will increase the Redcape's Queensland presence to eight hotels, broadening its eastern seaboard footprint to 35 largely freehold going concern local community hotels.
"The incorporation of these two Queensland hotels into the portfolio following the acquisition of the Gladstone Hotel in Sydney's inner west last month, provides further evidence of a return to our strategy, post the COVID trading disruption," stated Redcape CEO Dan Brady.
"The Aspley Hotel and the Shafston Hotel will benefit from Redcape's local knowledge, operational platform and repositioning capabilities. Both hotels will be revitalised by considerable capital investment to provide quality hospitality offerings to meet the demands of their local communities."
The two hotels are within the tightly held Brisbane Metro Hotel market with multiple indoor and outdoor dining and bar areas, a combined gaming fleet of 74 EGMs, a significant existing retail liquor presence, all sitting on a combined 8,974 sqm of land.
The portfolio sale was negotiated on behalf of Delaware North by JLL Hotels & Hospitality's Tom Gleeson.
"JLL Hotels were appointed by Delaware North to assist in realising their strategic divestment initiative which now allows them to refocus on their core business lines such as sport stadiums. We congratulate Redcape Hotel Group on these exciting acquisitions that further bolster their presence within Brisbane metro gaming hotels," stated Gleeson.
"This announcement acutely showcases the importance of understanding not only the wider market drivers but individual group investment objectives and horizons as key industry stakeholders look to activate or re-position capital in an environment that is providing increasingly stable footing."
The Shafston and Aspley Hotels acquisitions will be funded from existing Redcape resources, with settlement anticipated prior to June 2021. They will be accretive to distributable earnings on joining the portfolio in FY21.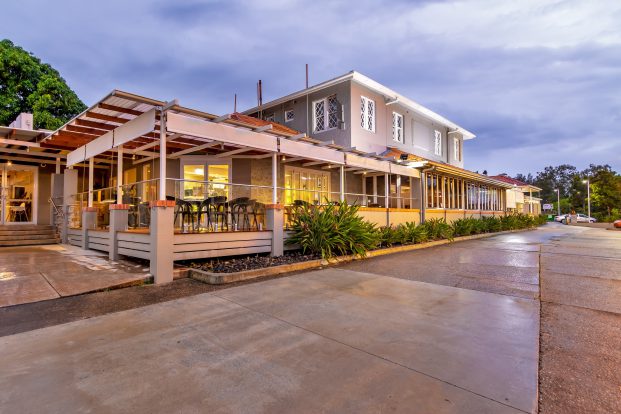 Featured image: Shafston Hotel