The Comiskey Group will officially open Comiskey Distillery at their mega-pub Eatons Hill Hotel on Friday 25 November.
Comiskey Distillery is located on the site of Eatons Hill Hotel as an expansion of their on-site bottleshop, Harry Brown. The Comiskey family plan to distil vodka, gin, rum, bourbon and their signature spirit "Comiskey Whiskey", out of the 1000-litre copper still on-site, alongside Master Distiller Colleen Walters.
Walters is a highly regarded 'Flavoursmith' who has a professional history spanning more than 12 years in the fine food and distillery industries. Recognised as one of the most innovative product creators, with over 500 Fine Food and Distilling Awards, including 24 Champion Awards and the Top Gourmet Award in 2016. She is also a judge at the Royal Sydney Fine Food Awards.
"I am excited to be working with the Comiskey Group on their new distillery. The team is renowned for quality across all their endeavours, and it is definitely reflected on the products we have created thus far. This level of quality control with a fun and passionate environment to create in, is a winning combination for success!" states Walters.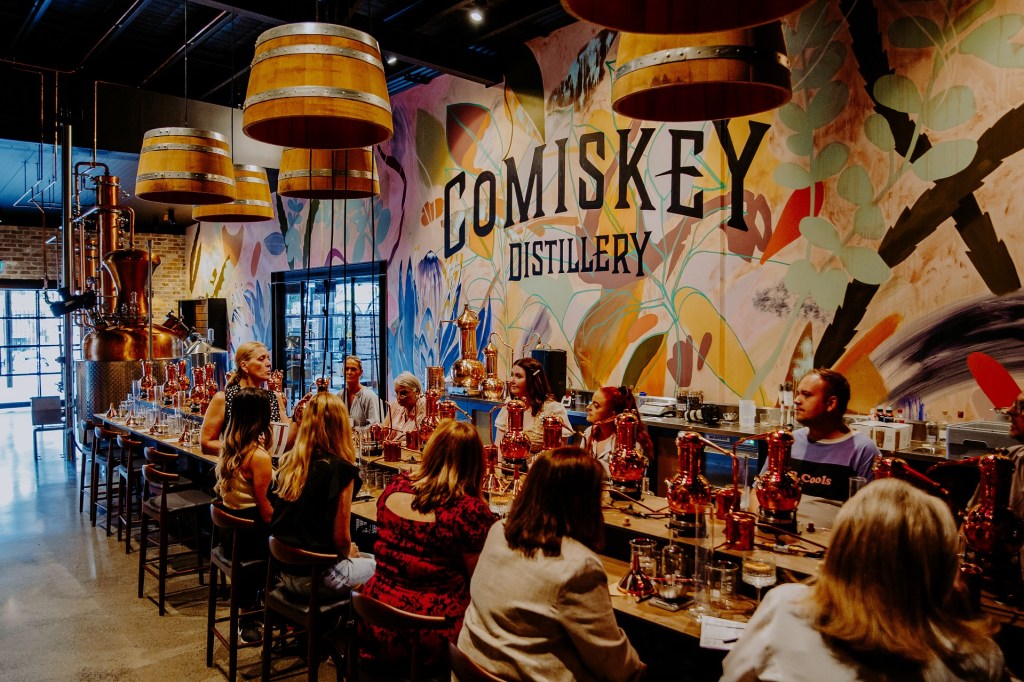 Director Rob Comiskey is excited to enter the world of distilling, among other exploits within hospitality.
"This really is a passion project of ours, something my dad, brother and I have talked about for a long time. Having owned pubs and bottle shops for many years, it feels like a natural progression for us. We've been actively working on this project for over a year and are very much looking forward to seeing the concept come to life."
Comiskey Distillery will open on Friday with a gin workshop, where attendees can craft and take home their own 500ml bottle of gin, made from a mini traditional Alembic copper still, with over 100 botanicals to choose from.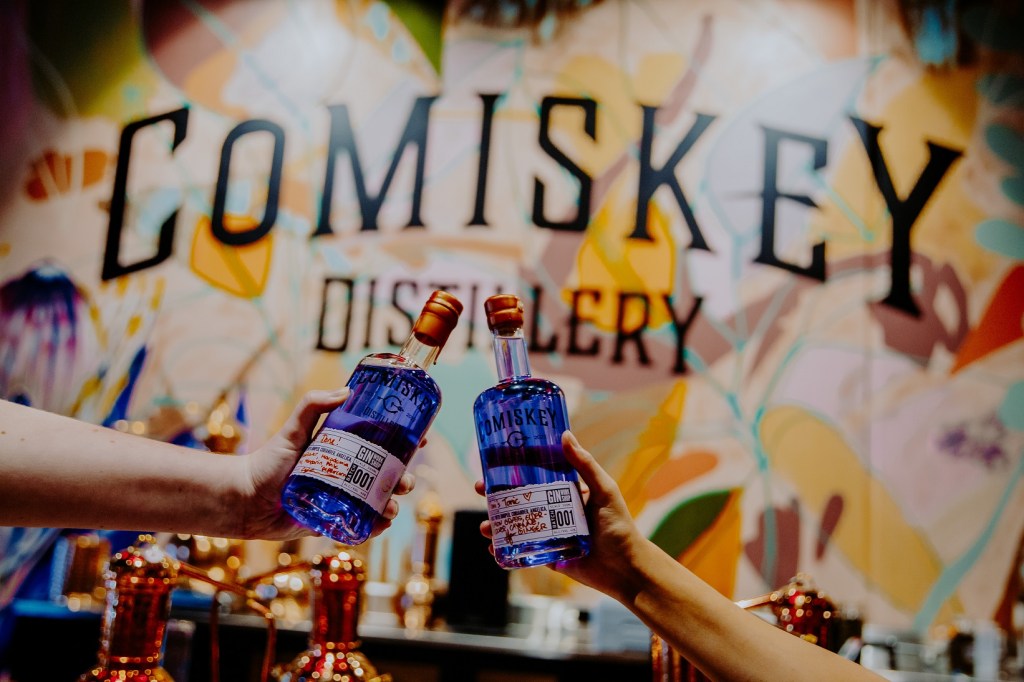 Before the official launch, the workshop is already proving quite popular.
"We did a soft launch of our Gin Workshop across Eatons Hill Hotel's platforms just over a week ago and saw an unprecedented level of interest with all 2022 classes pretty much sold out. We have already put sessions online for 2023, with gift cards available just in time for your Christmas present shopping," states Rob.
Multi-use operations
The new distillery will also soon offer cocktail classes for the general public and act as a spirit and cocktail training facility for staff across the Comiskey Group.
Director David Comiskey is leading the construction team at the distillery, ensuring the space works for not only distilling purposes but for training and events.
"We have been working hard on making the distillery a multi-use space for both the general public and our staff.
The distillery will be a unique, hands-on training facility for the team who work across our bars. We'll be running various cocktail making classes and spirit schools to bring the Comiskey Group's bar offering and service to the next level at all hotels" says David.
By early 2023, patrons will be able to order Comiskey Distillery's range of spirits throughout the group's hotels: Eatons Hill Hotel, Sandstone Point Hotel, Samford Hotel and Beachmere Hotel; as well as bottle shops. Soon after, the products will be available to purchase directly from the Distilery's own website.
Comiskey Distillery spirits will be bottled with a signature label design, making reference to the family's history in construction, with each bottle signed by patriarch Paul Comiskey, a stamp of approval on each batch.
"For over 50 years I've been building things from the ground up, and I've been joined by my sons for the last 20. Our family aren't afraid to get our hands dirty, we have always taken a hands-on approach to business," stated Paul.
"This new venture is no different, we are not only building the distillery ourselves but have been sourcing locally and globally to ensure only the best products go into our bottles. From idea to production, we are working meticulously to make a line of spirits our family is proud of.
"We have worked in and are passionate about the hospitality industry, so this is an exciting new chapter, serving our own drinks. We know all too well that after a hard day's work, there's nothing better than a well-earned drink, we aim to create a product worthy of reward."
As part of the distillery development at Eatons Hill, the Comiskey Group have begun major renovations of the Harry Brown bottle shop, which includes 300 authentic wine barrels, antique trucks, exposed brick, copper display stills and more.
"Eatons Hill Hotel has been open for over 11 years now, within the last few years we've added accommodation and a shopping centre. Despite so much going on, we are always looking for ways to keep our offering fresh and exciting for the community," stated Rob.
"We hope the community are surprised by the new and improved bottle shop and enjoy the new distillery!"