In a deal brokered off-market by JLL Hotels & Hospitality Group, East Maitland's Windsor Castle Hotel has been purchased by Harvest Hotels for $51m.
According to JLL, the purchase marks a new record for an inland regional pub. The acquisition was negotiated by JLL senior vice president Ben McDonald and vice president Kate MacDonald on behalf of outgoing owners, Nick Quinn and Sean O'Hara.
McDonald commented on the eye-catching price tag, saying: "Our vendors have done an outstanding job in building a significant business and we are proud to have generated this market-leading transaction outcome for them. This transaction highlights the market's willingness to pursue assets underpinned by robust trading fundamentals in key growth locations."
The Hotel itself is located about two hours drive north from Sydney, in what is described as 'one of the strongest growth regions in NSW.' 'The Castle' occupies a 5,000 square metre plot, with 30 gaming machine entitlements, TAB and sports-viewing facilities, a public bar, a bistro, a beer garden, 14 accommodations rooms and a drive through bottle shop. In a press statement, Harvest Hotels said that the Windsor Castle is "a high-quality asset that generates an annual EBIDTA in excess of $4 million."
"With this acquisition Harvest Hotels have bolstered their stable of assets with what is undoubtedly one of NSW's finest regional pubs," McDonald added.
Harvest Hotels director, Chris Cornforth contextualised the purchase within the group's existing portfolio.
"We currently own and operate pubs in Albury, Wagga Wagga, Dubbo, The Central Coast and Tamworth so geographically, a pub in the Hunter Valley adds great connection between the communities we are located in," Cornforth said.
"It provides further value for our investor group and opportunities for our staff, suppliers and travelling patrons.
"We've been exploring prospects in the Hunter Valley for a long time now, and Maitland comfortably met our location and pub selection criteria. It's a high growth, central service area that is supported by multiple industries including education and health care, tourism, agriculture, mining, and construction," Cornforth added.
MacDonald also commended both the new purchasers, and the previous owners.
"It's been a delight to work yet again with Harvest Hotels to help secure this absolute powerhouse pub from Nick Quinn and partners, who would certainly be amongst the most well-respected operators in our game."
First pub sale in Queanbeyan for a decade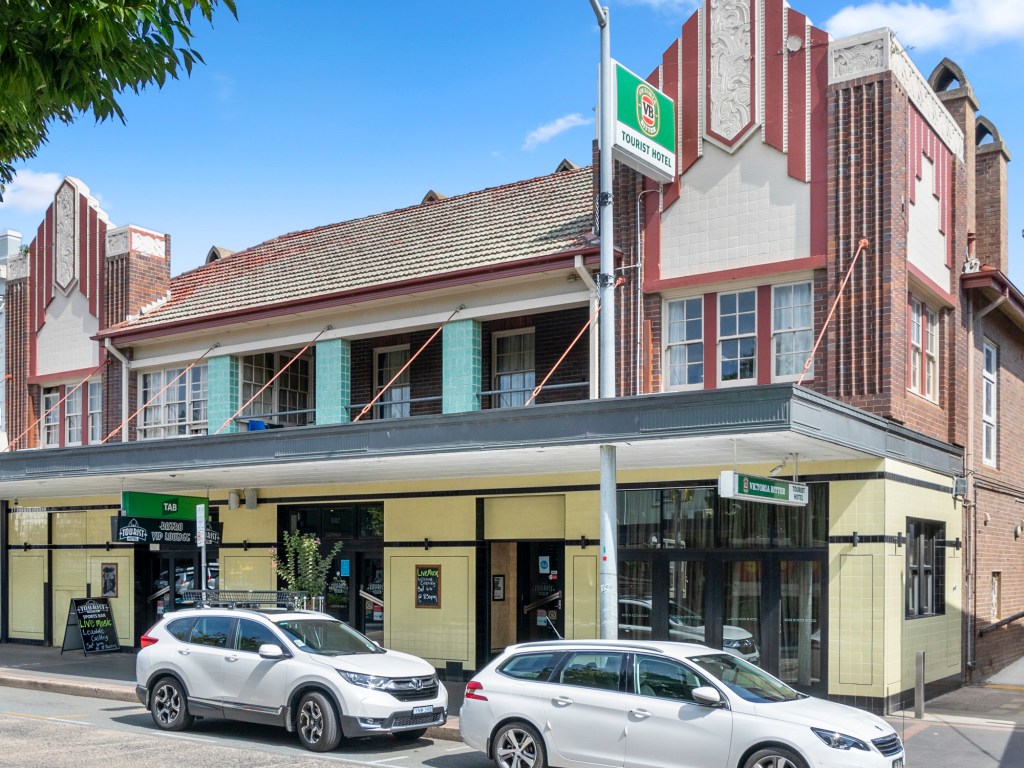 Also demonstrating the on-going strength of the NSW pub market is the acquisition of the Tourist Hotel in Queanbeyan, NSW.
The off-market sale was managed by HTL Property director Blake Edwards, and national director, Dan Dragicevich.
The hotel was purchased by a consortium which includes Arthur and Stu Laundy, Lee Green, Sam Cruikshank and Sean O'Hara. The consortium also acquired the Thomas Blamey Hotel in Lake Albert in the first quarter of the year.
The Tourist Hotel is a freehold going concern featuring a bar, 16 gaming machine entitlements, bistro beer garden, outdoor gaming room and 18 accommodation rooms. The hotel is located on a 1,928 square metre lot, close to a council-run carpark and adjacent to a pedestrian thoroughfare. It also boasts a valuable 3am licence.
Queanbeyan is a 'particularly desirable pub locality', according to HTL, as it is found just over the border from the ACT, where state legislation prohibits gaming machines in pubs. The region also possesses a high income per capita, due to the strong government sector employment in the region.
"Queanbeyan is a patently high performing gaming area and the pubs are commensurately tightly held; hence we wholly expected a strong response from the sale process conducted," Edwards said.
"Buyer activity remains strong for premium assets."
Dragicevich concluded that "buoyancy, positivity and very deliberate activity by industry paragons remains a strong features of the national hotel market landscape."