Marcello Colosimo's Momento Hospitality reveals multi-level dining destination to open in Spring.
The team behind the Bella Vista Hotel in Sydney's northwest and the newly launched Governor Hotel – among other hotels – has revealed plans to open Mullane's Hotel in Sydney's The Hills District this Spring.
Pitched as including an "upmarket" 120-seat Italian restaurant and bar called Sarino's, the multi-faceted Mullane's Hotel will also include a craft distillery and boutique public bar, according to a spokesperson for Momento Hospitality.
The Mullane's Hotel development, named after Hills Shire long-time resident, councillor and Shire president Bernard "Bernie" Mullane, will also feature a café and dedicated function space.
CEO of Momento Hospitality, Marcello Colosimo, said the area is crying out for an experience that offers this level of dedication to artisan sophistication.
"The entire Mullane's Hotel venue is set to be the epicentre for quality dining in The Hills," said Colosimo. "As longstanding residents of the area, our family business is about delivering an exceptional experience to our community, they deserve nothing less."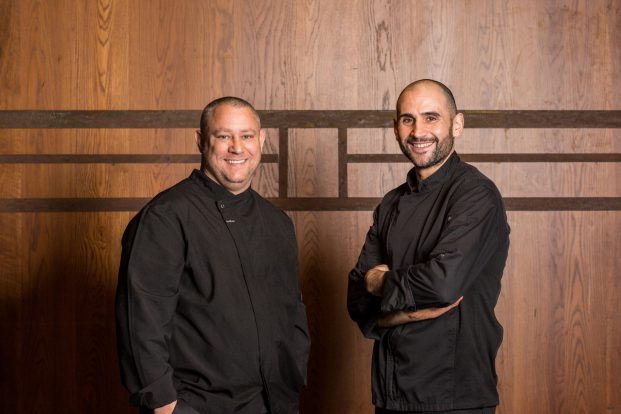 The ground floor café will feature Italian coffee and small bites prepared by Sarino's kitchen, as well as a public dining bar and VIP lounge.
The modern-Italian restaurant, Sarino's, will feature sophisticated Italian fare with a lounge and bar adjoining the restaurant. The drinks list will include a selection of over 200 wines and reinvented classic Italian cocktails. Private liquor cabinets to stow top shelf bottles will also be available for guests to access each time they visit.
Beside Sarino's, the dedicated on-site craft distillery will produce almond liqueur for affogatos and fresh limoncello alongside a range of craft spirits.
"We are bringing our Italian heritage and dedication to The Hills community. In fact, the name 'Sarino' is a tribute to my father – it was his nickname growing up in Calabria," said Colosimo.
Upstairs on level one, Sarino's will feature exposed brick, plush upholstery and custom metallic lighting pendants hanging from double height ceilings along with an open kitchen. The dining area expands into a cocktail bar with lounge seating. Three private dining rooms will be available for reservations.
Private function areas sit on level two, likely to attract corporate events from the nearby Norwest Business Park and larger social functions.
The operations team features newly appointed Sarino's Executive Head Chef, Joe Cavallo, mentored by celebrity chef Darren Simpson and Momento Hospitality Group Executive Chef, Sam Youngs.
Mullane's Hotel is located across from the new Norwest train station on Brookhollow Avenue and is set to open in September 2019, with Sarino's Restaurant and Bar opening a month later, in October 2019.