The Lakelands Estate, found about 60km south of the Perth CBD, has welcomed a new pub owned and operated by the Gastevski Group.
The Lakelands Tavern has been designed by Box Architects, and will feature three different indoor and outdoor spaces. The venue also contains a dining area, a beer garden, an entertainment section and a sporting area. The pub has capacity for 750 people and is tipped by developers to support over 60 jobs.
The pub has also been designed to centre long-term sustainability, featuring more efficient insulation and a roof angled in such a way as to maximise solar panel output. Lakelands Tavern's design also boosts entertainment and performance with excellent acoustics, according to the architects.
Director of the Gastevski Group, Adrian Gastevski, is hopeful that this venue can replicate the success of the group's other pubs in the state, including The Landing in Alkimos.
"We're proud to have worked closely alongside Peet and Box Architects on the design of the venue to create a versatile, welcoming tavern for the community," said Gastevski.
"Designed with residents in mind, the Lakelands Tavern is a modern, industrial-themed space with a warm, brewery-house feel. An open-air alfresco space sits right at the heart of the venue, providing natural light throughout whilst creating an indoor garden environment for patrons to enjoy."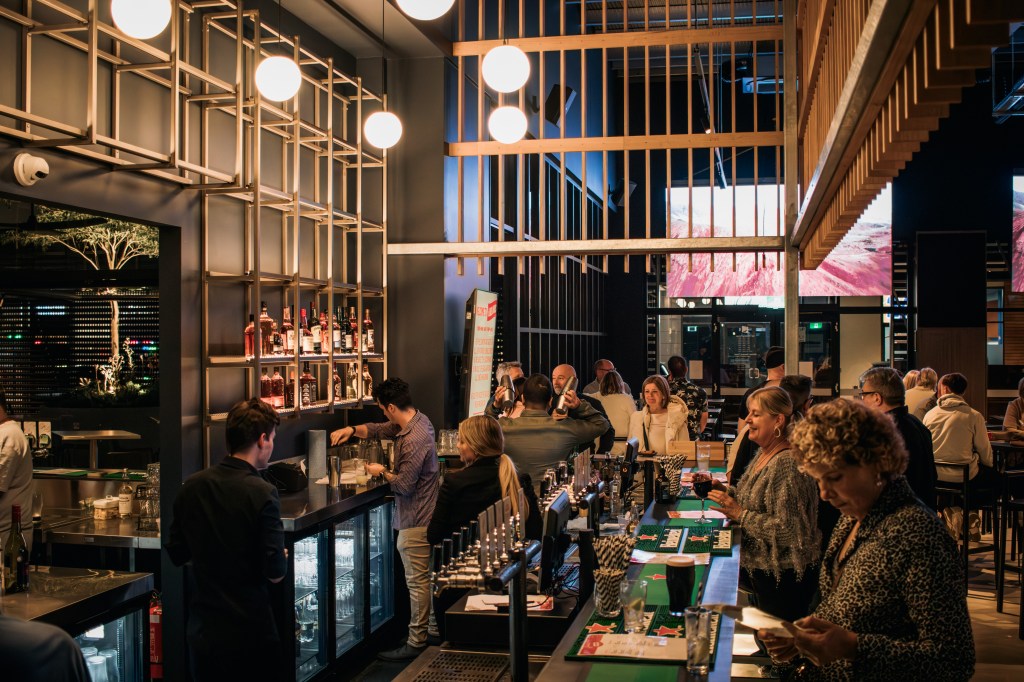 The Lakelands Estate has been constructed by property developer, Peet, with the company's managing director and CEO, Brendan Gore believing the new venue will help build a sense of community.
"Due to its central location within one of the region's fastest growing areas, the Lakelands Tavern will become a dining destination for the community, where visitors can connect with their friends, family, and other residents," Gore said.
"We look forward to seeing the venue become an entertainment hub for not only the local community, but for visitors to the region as well."
Moreover, the CEO thinks that the extension of public transport to the Lakelands area (which is projected to grow in population by 29,000 people by 2036) will increase visits to the tavern for both locals and visitors.
"With the new Lakelands train station set to open in June, the region will become more accessible than ever. Not only will the station take pressure off local transport networks, but it will also provide a 50-minute journey to and from the Perth CBD.
"This will give both locals and visitors to the community the chance to conveniently visit the new tavern to enjoy live music and sports over a meal," Gore concluded.
The venue opened with a launch event on Friday, 28 April.