As NSW pubs opened their doors to fully vaccinated patrons this week, the rainy weather did not dampen demand, with customers returning to venues in droves.
Staffing, rather than policing vaccine check-in, was cited as the biggest struggle, with venues reporting that customers have been cooperative and compliant so far when it came to declaring their jab status.
Guests were "ecstatic, positive and just happy to be back", according to Lindsey Potts, the marketing and communications manager at C!NC, which owns and operates the Coogee Bay Hotel.
"Considering how dreadful the weather has been, we expected a smaller turnover than originally anticipated, however, we were pleasantly surprised."
"We had a queue from midday on Monday in the Sports Bar, and our guests were even braving it out in the rain as they enjoyed drinks in the Garden. The weather definitely hasn't dampened their moods."
Like most hospitality venues, she said staffing had been a challenge for C!NC. "We are trying to match staffing with demand which will only increase in the coming weeks. Luckily we have a very strong team so we are looking to build on that."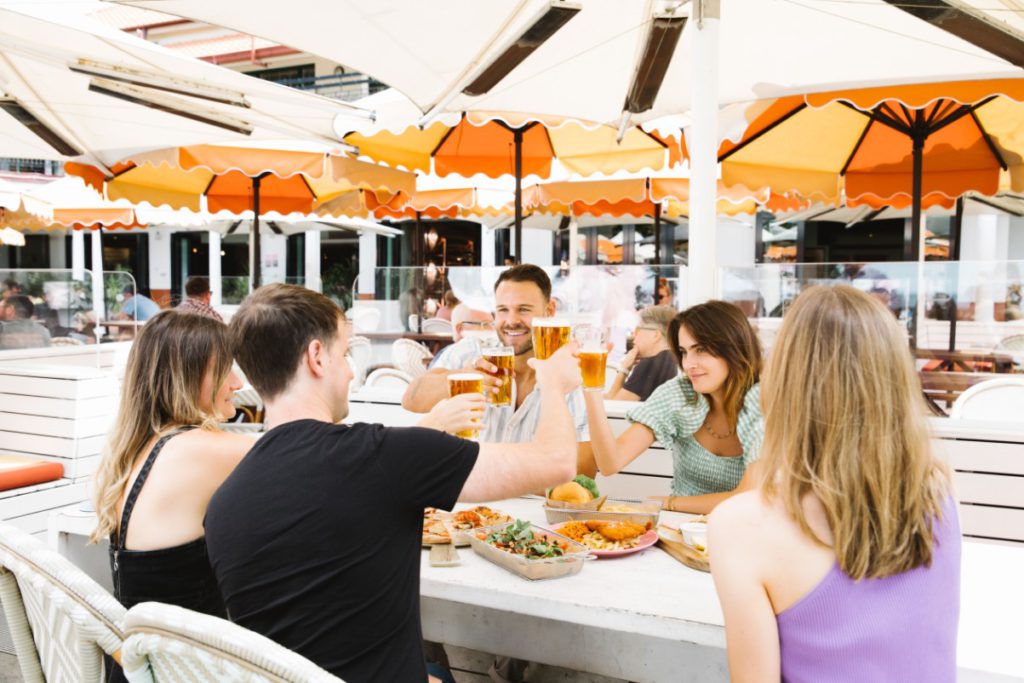 Vaccine checks
Paul Devine, chief operating officer at Iris told Australian Hotelier that patrons were very happy to be back, and that customer numbers were strong despite the weather.
Vaccine checking was also going well, he said, with all customers checked upon entry for both QR entry and vaccination status. "We then issue stickers or wristbands to allow our staff to know that the patron has been vetted. We also do regular checks at the point of sale."
The biggest challenge this week, he says, has been accommodating the numbers of vaccinated people who want to enjoy the privileges associated with being vaccinated, in light of space restrictions at venues.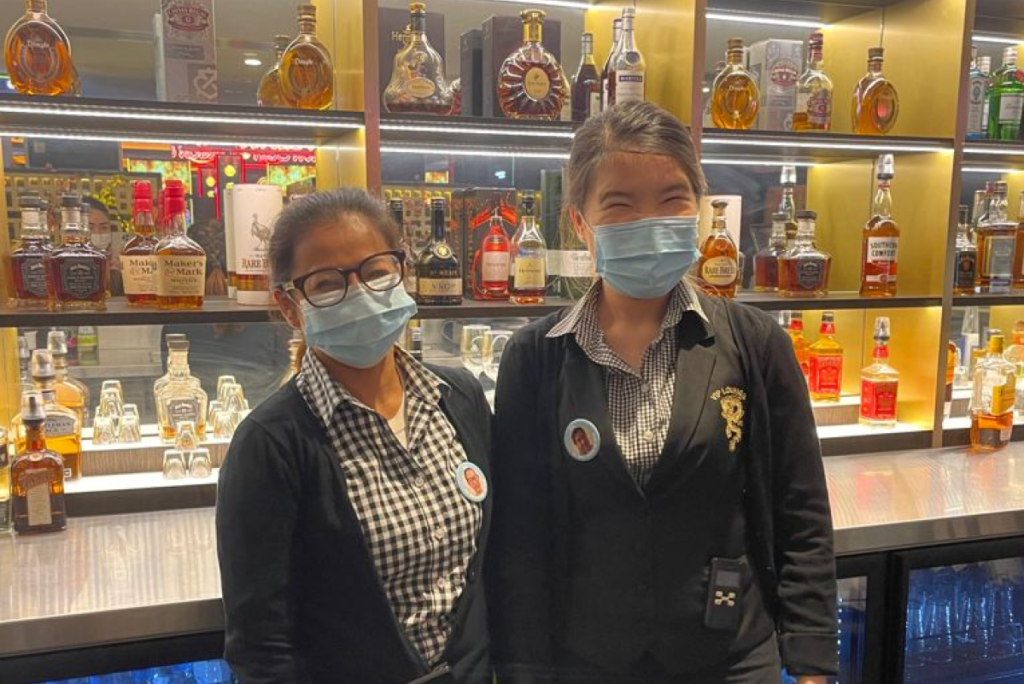 Packed venues
Jenna Phillips, group operations manager at Odd Culture Group, which operates The Duke of Enmore, The Oxford Tavern, and The Old Fitzroy Hotel, said the "vibe has been completely elated" at its venues.
"The team across all our venues have been met with huge grins ear to ear from everyone that comes through the doors. Everyone is seeing friends and family for the first time in months over a cold schooner and pub feed. It doesn't get any better than that!
"It's not surprising, but all three venues are pumping during opening week.  All venues have come back with full entertainment rosters in place, so each night is a full house."
Phillips said things had been going surprisingly well in terms of willingness to comply with vaccine certification checking. "We were expecting to field a bit of backlash at the door for those without a certificate wanting to come in but everyone has been great so far."
Hiring the extra staff has certainly been fairly tricky, however, especially with the venues being so heavily booked, she says.
"I'm sure a lot of people in the industry will say the same thing. We are lucky enough to have an air-tight senior crew that attracts the right people to the group. We also have two new venues opening this month which was always the plan from earlier in the year, little did we know it would line-up with re-opening the current three venues post-lockdown."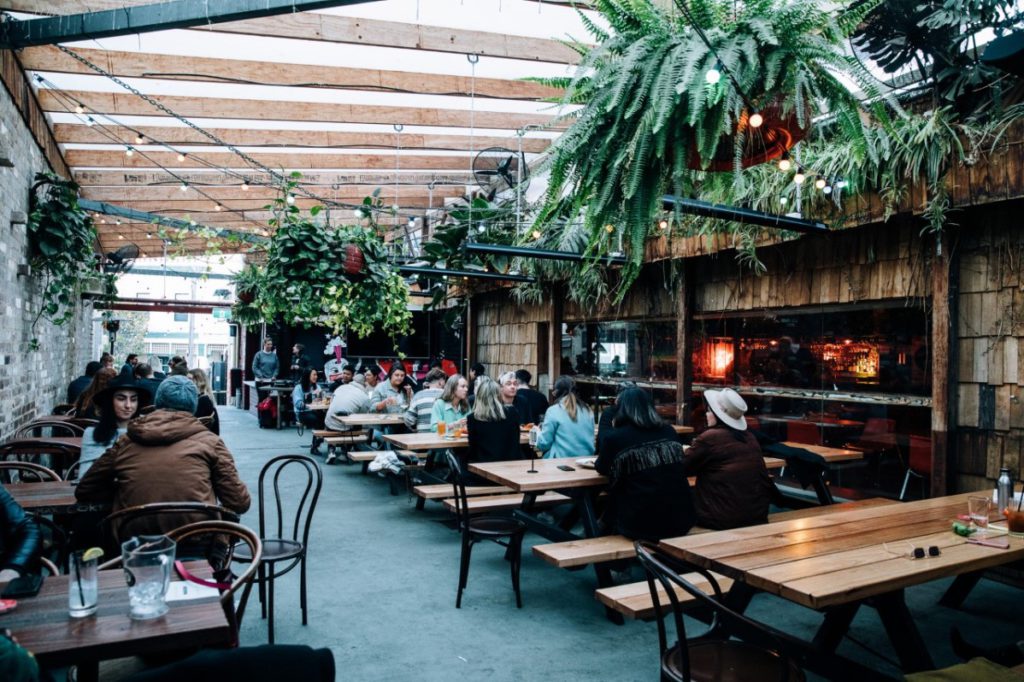 Staff incentives
Evan Gargaro, Australian Venue Co. state manager, NSW, described the mood of patrons returning to its venues as "exhilarated, positive and excited".
Customer numbers had been really strong in its neighbourhood venues like The Winery, with customer numbers building in other wharf and city venues, he said.
Gargaro also reported no problems so far with compliance to vaccine checking requirements, but said hiring was the main issue, and had triggered the Group's Summer of Fun recruitment drive to attract staff from the UK and locally.
"Our biggest challenge was hiring, which is why we're running big incentives for new hires."
Mask mandates
Brad Jenkins, head of leisure at Lewis Land Group said that while vaccine check and check in has been running a lot smoother than anticipated, enforcing indoor masking and no standing inside had been the biggest challenge.
"Consideration needs to be given to allow staff to remove masks especially when working outside," he said.
He also said that while customer numbers on Monday were good, they dropped off on Tuesday and Wednesday. "Rain and cold were not the conditions we were after following some stellar conditions in lockdown."
Jenkins noted, however, that a lot of customers look to be returning to work and getting out and about.
Big Weekend
Laundy Hotels group executive chef Jamie Gannon also said the mood of patrons had been positive. "Everyone is just happy to be out and about."
Monday was massive for the Group, he said, and while its venues have seen a slowdown mid-week, weekend bookings "are hitting numbers that we see in late December".
He said patrons have been happy to play by the rules when it comes to their vaccine status, with the biggest challenge "getting staff and staff who are fully vaccinated".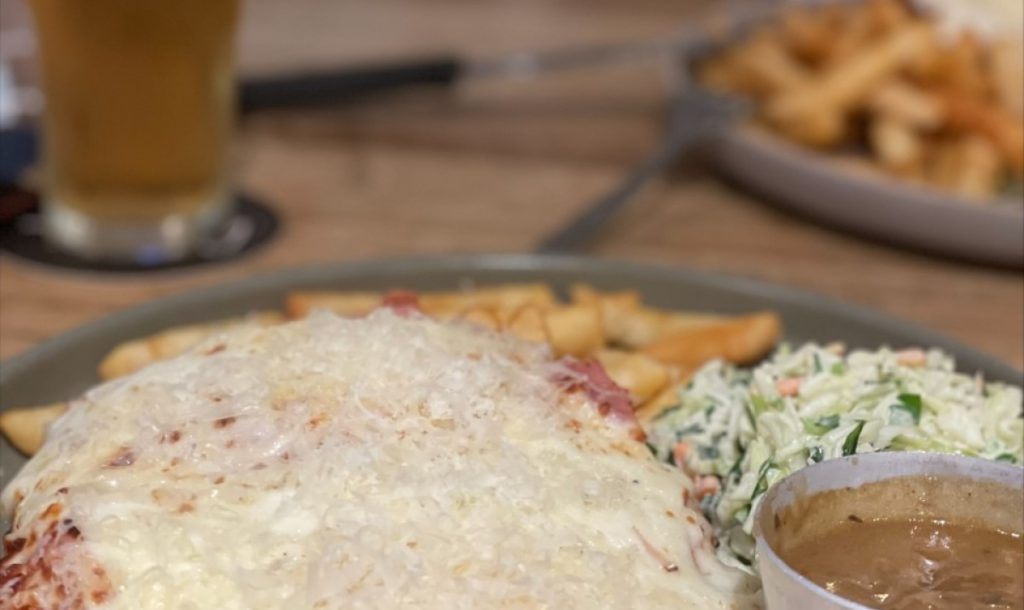 Grand opening
Monday's reopening was especially significant for refurbished and renamed Watson's EQ at Moore Park. The pub threw open its doors for the first time since a major renovation, with its new owners Michael Watson of events company Wats On Events and Danny Stapleton, director of West's Tigers offering the first 100 customers a free schooner in celebration.
Watson, who joined the NSW Premier Dominic Perrottet at the new venue on the morning of the state's reopening, described the number of reservations and bookings at the pub as "phenomenal".
The pub was booked out on its opening night, he said, however he noted the difficulty of getting staff, which he described as one of the biggest hurdles that the pair, who are new entrants to the pub sector, are having to overcome.
"We've really struggled to find staff. We're lucky to have enough people here today to open the doors, but it's been tough. We've had job adverts out via social media and large recruitment agencies, but the supply outweighs the demand."
NSW Premier Dominic Perrottet addressed the issue at the media conference, saying reopening NSW borders was a priority, firstly to bring returning Australians home, and then secondly, to bring in overseas workers, followed by tourists, to help ease the pressure on pubs.
The Premier also said 500 international students were scheduled to arrive in NSW before the end of the year.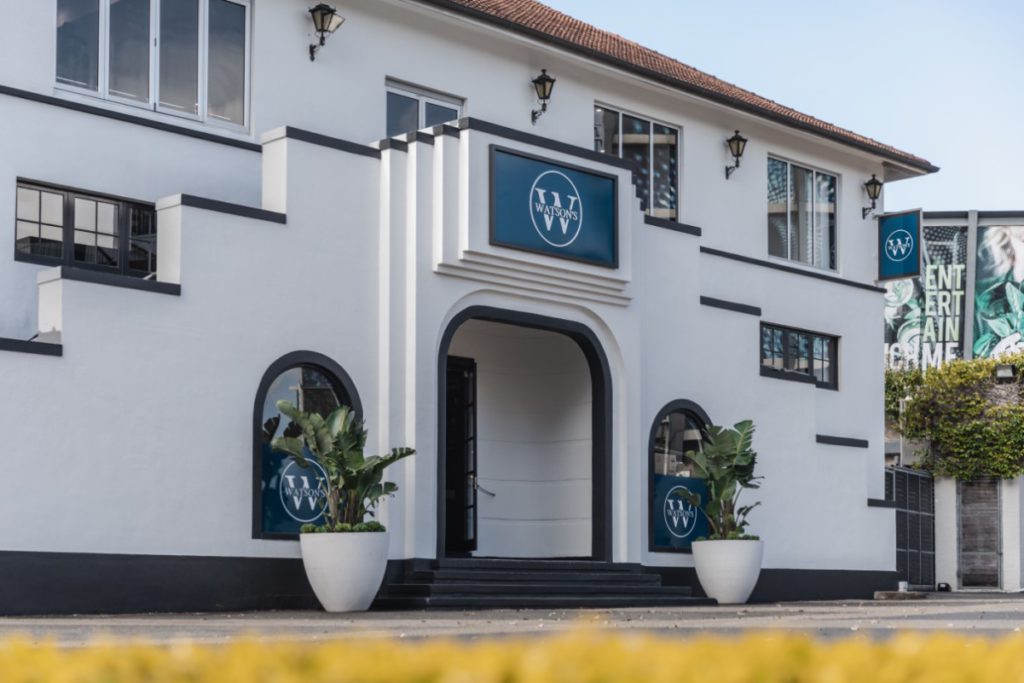 Beer flow
Meanwhile, on the logistical side of re-opening, CUB has announced it is sending more than 50,000 kegs – the equivalent of nearly six million schooners – of fresh beer to Sydney to cater for anticipated strong demand.
The brewer said it has ramped up production to ensure Sydney was well stocked in coming weeks. "Our Yatala Brewery in Queensland is this month brewing an extra 50,000 kegs of beer, including Great Northern, Victoria Bitter and Resch's, which is being driven into the city by dozens of trucks," the company said.
The kegs contain around 2.5 million litres of fresh beer, and production will ramp up even higher in the warmer months as restrictions ease.
"Re-supplying some of Australia's most popular beers into nearly every pub and club throughout Sydney has been a major logistical exercise. But it's one we've been thrilled to do," the brewer said.