When it comes to innovations in beer line cleaning, the preventative cleaning system from CellarControl is the leader of the pack. For over a decade, it's been trusted by venues all over Australia, with thousands of systems in operation and growing.
Australian Hotelier spoke with the team at CellarControl to find out why venues everywhere are jumping on board – and how their system plays a vital role in saving time and money for venues in the "new-normal" COVID era.
NSW-based company Hunter Technologies have been working with the beer line cleaning technology since 2007, and since then have amassed a large following of long-term clients, including Sydney-based pub group Solotel, Momento Hospitality, Gallagher Hotels, and hundreds more pubs and clubs across Australia and internationally.
But it's not just venues that have taken notice. Major industry figures have embraced the technology, including Right Beer Solutions, who have made CellarControl one of their key offerings, Matt Webster from The Beer Line Cleaning Co and Liam Baron from Barons Beverage Services – a key supplier to pubs and clubs in Western Australia.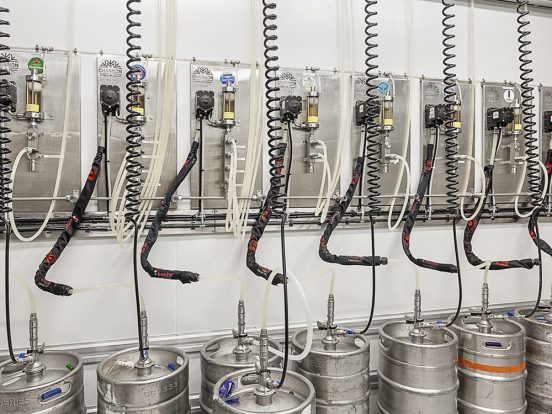 CellarControl's point-of-difference is that it acts as a preventative solution, inhibiting the root cause of beer spoilage – biofilm – within the beer lines. This equals better beer quality for consumers and reduced costs for the venue.
In draught beer systems, biofilm takes hold within the lines and creates a breeding ground for bacteria, most notably Wild Yeast and Lactic Acid, which in turn spoils the beer quality. This growth is typically removed by weekly or fortnightly cleaning, but with CellarControl installed this biofilm growth is drastically reduced, meaning scheduled line cleans can take place every six or eight weeks, while maintaining excellent beer quality.
It's this unique approach that has made CellarControl an integral part of the cellar room for hundreds of venues, and why more and more are embracing this innovative technology.
Carl Pavett, Managing Director of Hunter Technologies, explains why so many venues and suppliers have taken CellarControl on board. "We've shown that venues can achieve perfect beer quality with less line cleaning. We've completed extensive independent testing over many years, across venues of all sizes in different locations. We've had clients on board for well over a decade, and testing has shown their beer quality has been maintained at excellent levels.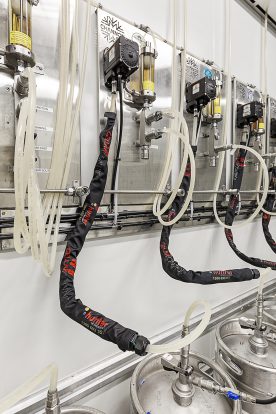 "It's a long-term solution which extends equipment life, reduces costs, improves OH&S and improves beer quality. It's also easy to install and works 24 hours a day with basically no maintenance. It's a huge hit with pubs and clubs."
Along with the CellarControl technology, it has also created guidelines and checklists for maintaining cellar equipment and standards, which it has named The Perfect Beer Guide. This consistent approach is being praised by customers, as Carl explains. "If you ask three different people about to maintain a clean beer system, you will likely get three different answers. We've created a consistent approach to beer line cleaning and system maintenance, and through our accompanying resources we've made beer line these procedures an exact science, with exact timelines on what to do, what to use and when."
With all of the turmoil caused by COVID-19 and the goalposts for compliance moving constantly for venues, the bandwidth for innovation and new technologies has been put under pressure. Carl believes that despite the challenges, there has never been a better time to embrace the "new normal" and explore innovative ways to improve their venue. "Now more than ever, pubs and clubs need to consider ways to reduce costs, as well as streamlining time-intensive tasks for staff. While it's difficult to give time of day to new products and innovations, a few minutes today could provide you with significant savings in the future and optimizing the running of your venue in the new-normal".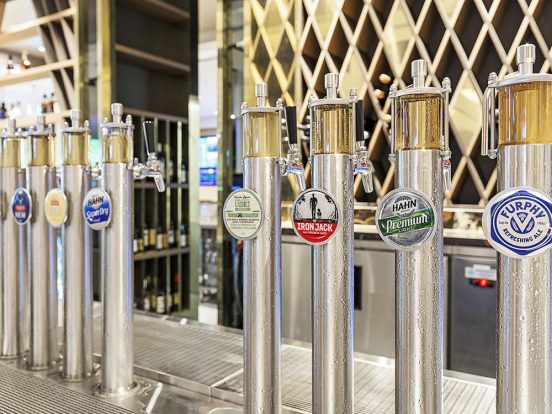 CellarControl is easily installed in any venue and is available now from Hunter Technologies. For more information, visit www.cellarcontrol.com.au or call 1300 693 357.