Public Hospitality is re-envisioning the Empire Hotel in Annandale, with a new name and two new eateries.
The renamed The Federal in the city-fringe suburb of Sydney will house two well-known F&B outposts, Fabbrica Pasta Bar Annandale, and Maybe Frank Annandale. The pub will also comprise a sports bar and boutique accommodation. The venue is undergoing a refresh to position it once more as a social hub for the local community, and will launch in October.
"When we're creating an enhanced vision for a property, we want to expand on what already exists within the suburb and offer locals even more experiences from both a hospitality and accommodation perspective. Both Fabbrica Pasta Bar Balmain and Maybe Frank Randwick are established neighbourhood eateries that resonate with their communities, so combining them under one roof at The Federal will create a diverse experience in food and drink for the suburb," stated Pub Hospitality's executive chairman Jon Agdemis.
"We will also have 21 rooms of boutique accommodation due to open early 2024, offering a stay which is affordable, stylish and accessible for the residents of Annandale and the surrounding suburbs when friends and family visit."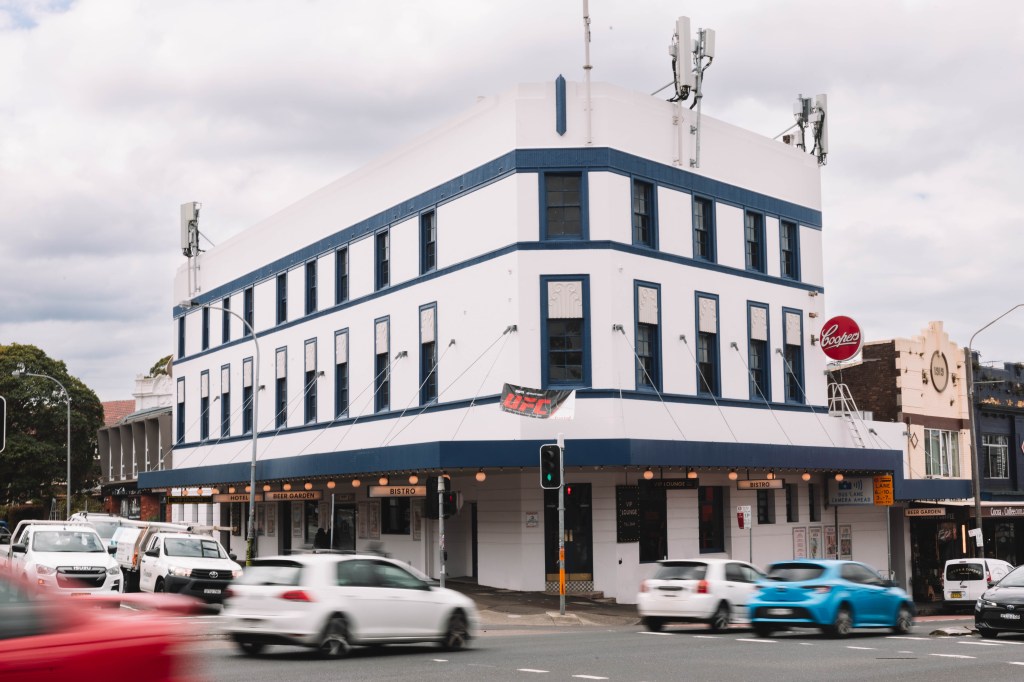 Food offerings
Public Hospitality will bring Fabbrica Pasta Bar and Maybe Frank to The Federal in collaboration with the Love Tilly Group and the Maybe Group, respectively. Public and the Love Tilly Group have partnered on a number of venues, including La Salut at The Norfolk in Newtown and Fabbrica at Exchange Hotel. Public acquired the Maybe Group in April this year, and has since launched El Primo Sanchez together.
At the Federal, Fabbrica Pasta Bar Annandale and Maybe Frank Annandale will occupy different spaces of the hotel, separated by a sports bar.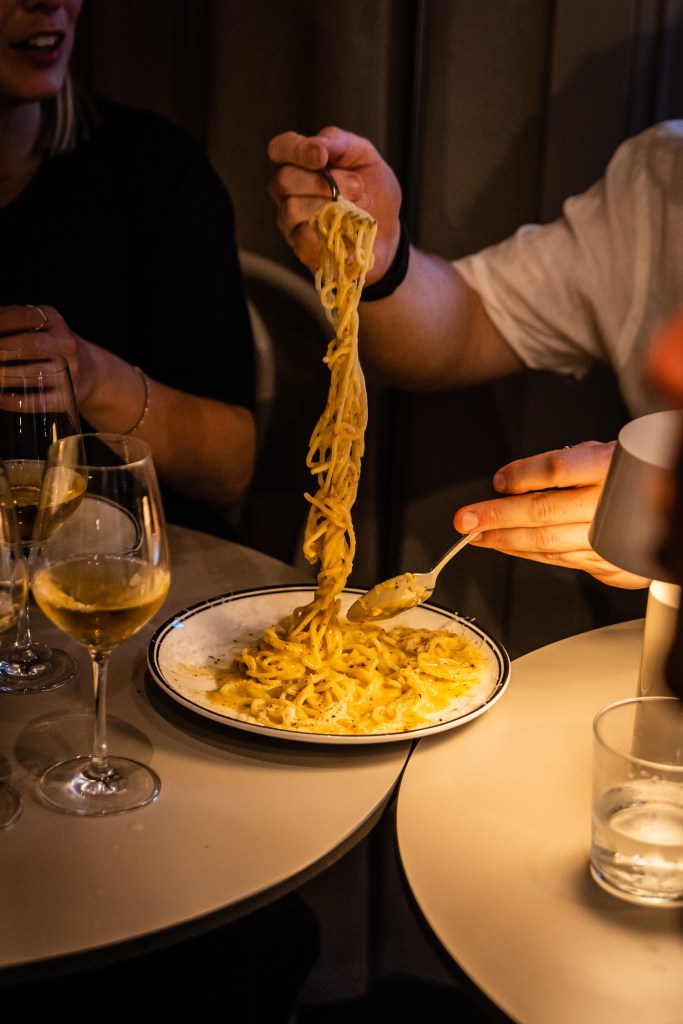 Fabbrica Pasta Bar Annandale will feature its signature pasta menu – including their famed spaghetti cacio e pepe (pictured left) – paying respect to the traditional pasta shapes and sauces from across Italy, as well as Italian odes to pub classics like cotoletta all Milanese, Bistecca with salsa verde and osso bucco. The wine list, developed by Matt Swieboda (founder and director of the Love Tilly Group) and Melissa Moore (head of beverage and training for La Salut and Fabbrica), will showcase minimal intervention winemakers from across Italy as well as Australian growers using native Italian varieties. The space will seat 80 guests across the hotel's front room.
"Off the back of the success of Fabbrica Pasta Bar Balmain, we're really excited about bringing our spaghetti cacio e pepe and cotoletta alla Milanese to another of our favourite neighbourhoods: Annandale. We've always been big fans of The Maybe Group and are really excited to work alongside them at The Federal," said Matt Swieboda, founder and director of the Love Tilly Group.
Maybe Frank Annandale will be a pizzeria, offering antipasti and Italian wood-fired pizzas accompanied by a collection of cocktails designed by Maybe Sammy's Paolo Maffietti. Seating for 66 is spread between an indoor dining room and covered terrace, with large tables for families and group dining.
"Maybe Frank is all about relaxed dining and the space we're taking over in The Federal suits that perfectly. There is a heap of natural light streaming into the terrace plus we'll be showing silent classic Italian movies from the 50s and 60s in the dining room so both spaces will have a lot of energy and atmosphere," said Vince Lombardo, executive director business development at Public Hospitality.
Public Design Studio are responsible for the interiors of Fabbrica Annandale and have collaborated with Luchetti Krelle for Maybe Frank Annandale. The boutique accommodation design, under the guidance of architects CO:AIKA, will feature reclaimed timber floors, exposed existing brickwork and cement surfaces; balanced by soft curtains, distressed rugs and brass fixtures, resulting in a collection of rooms that feel modern yet still pay homage to the building's bones.
Further venue restorations are on the cards for Public Hospitality in the near future, including a hotel in Bondi, Kurrajong Hotel in Erskineville, The Vine Hotel in Collingwood, and The Town Hall in Balmain.