Two-day networking event brings prominent publicans together to drive industry forward.
Fourteen of the country's prominent publicans are in Melbourne for a two-day invite-only tour of some of Melbourne's best and brightest pubs and venues in an effort to gain in-depth understanding of industry trends, the Victorian market and respective insights from local publicans.
The event, aptly named the "Behind The Curtain" tour, is now in its second day, showcasing the pride of Melbourne's pub scene offering attendees the opportunity to get up close and personal with venues that are considered best in class for food, refurbishments, unique offerings and gaming venues.
The tour is being attended by some of the key hotel groups from across the country including Australian Venue Co, Pelathon, Ingham-Myers Hotels, RDJones Group, O'Hara Group, Three Pound Group, Ark Group and Sneakers & Jeans.
To attend the year's best networking opportunity, get your tickets for Pub Leaders Summit 2019 here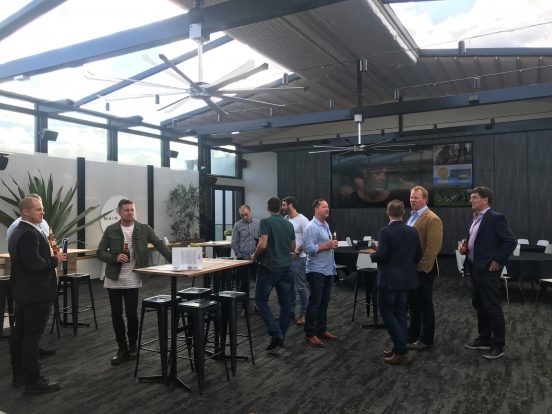 CBRE's Paul Fraser, curator of the two-day event along with his national pub team at CBRE Hotels, explained the purpose of the networking occasion to Australian Hotelier:
"Everyone's passionate about the industry and we want it to move forward – we want to reveal the challenges and the opportunities, to see where the trends are going and understand how publicans and owners can stay relevant. And of course it's a great networking opportunity for everyone involved.
"There's so much cross-border capital movement at the moment, we're seeing it more and more and across state. Bringing everyone together to understand those cross-border environments, the regulations and understand who the main players are, it's a great opportunity to drive the industry forward."
Attendee Raphael Bickle, CEO and owner of The Katarzyna Group, described day one as "an insightful day in Melbourne meeting publicans at their respective hotels and discussing the challenges and opportunities they have in the industry – it's been a great initiative and well received by everyone."
On Wednesday attendees took in visits to Melbourne's dynamic Port Melbourne and St. Kilda areas to see venues including The Railway Club Hotel, Bells Hotel, Village Belle and the iconic Hotel Esplanade. One of the key focuses for these venues is an exceptional delivery of food offering: The Railway Club Hotel being heralded as offering the Best Steaks in Melbourne and the Esplanade's Raffle's-inspired Cantonese restaurant Mya Tiger. This offered attendees a different view on how to approach a contemporary pub dining experience that keeps true to their unique venue and clientele.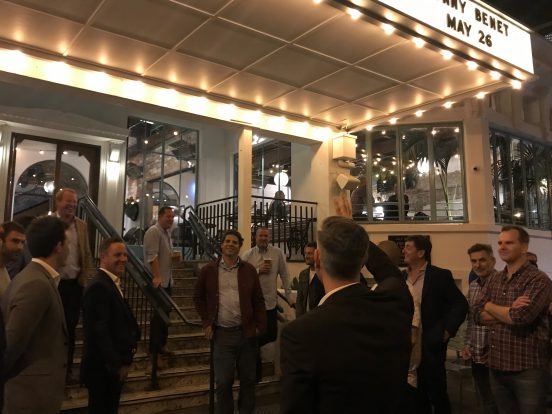 Guest Nick Gregorski, owner of Brisbane's Port Office Hotel, said: "a fantastic day with a great bunch of publicans from around the country. It's been great having the opportunity not only to meet everyone but to also have open and frank conversations about what's happening in the industry as a whole and how each state is facing its own challenges and opportunities."
Another key focus for day one was refurbishments and renovations, with many of the venues being established for over 50 years. They have been able to successfully reimagine their interiors and offerings, revealing how iconic hotel landmarks can see an uplift through redevelopment. Key outtakes gained were an understanding of the long-term benefits of refurbishments and addressing how to still maintain trade while in a period of transformation.
For the remainder of the tour attendees will be visiting a key group of hotels that have successfully thrived within the bustling metropolis of Melbourne's inner city, including the Royal Saxon Hotel in Richmond, the Hardiman's Hotel in Kensington along with the Imperial Hotel, Duke of Wellington and Garden State Hotel, all in Melbourne's CBD.
To attend the year's best networking opportunity, get your tickets for Pub Leaders Summit 2019 here