Live sport, entertainment and good food among offer at huge new NSW hotel.
Arthur Laundy's huge new opening in Sydney's North West, The Marsden Hotel and Brewhouse opened on 2 April 2019.
The hotel is believed to be the largest hotel and brewery in Western Sydney, costing a reported $45m and has taken over a year in the planning and construction.
The venue includes 13 sports screens plus a further two big screens – one on the outdoor terrace and another within the dedicated indoor sports bar. There's also a dedicated outdoor sports bar adjacent to the indoor sports bar.
Originally slated for a February 2019 opening, the venue joins prominent hotel family Laundy Hotels' existing group of about 29 hotels, pubs, bars and hospitality venues across Sydney.
"We believe this hotel will be a destination hotel where people from all over Sydney will travel to it," said Laundy Hotels' Managing Director, Arthur Laundy, when revealing the plans in August 2018.
The Marsden Hotel and Brewhouse – which features an in-house craft beer production facility – is located within the $2bn Sydney Business Park. Marsden Park is about 45 minutes' drive north-west of the CBD.
Visit Australian Hotelier on Facebook for the full range of available photos.
The Marsden Hotel and Brewhouse's General Manager, Wayne MacDonald, told Australian Hotelier:
"The Marsden Hotel is the culmination of Arthur Laundy's six decades of hotel ownership. Arthur's vision for the Marsden was to build a hotel that caters to everyone in the community with good and old fashioned hospitality principles as its core. Good food and good people backed by excellent service."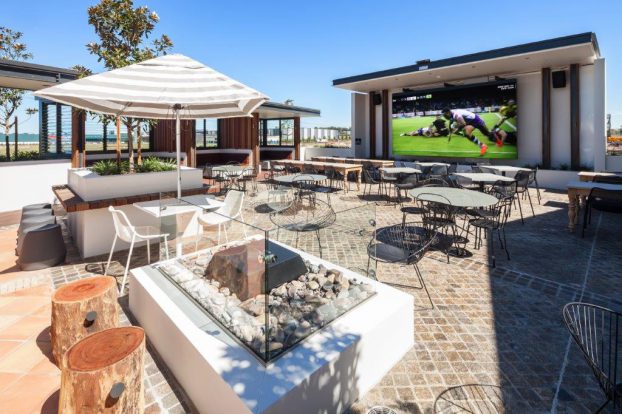 Entertainment
The Marsden's spokesperson Erin McCumiskey confirmed to Australian Hotelier the venue is heavily focused on food and drink quality, function provision and creating "a great vibe for the venue". This includes live music in the afternoons each Friday (5pm-8pm), Saturday (4pm-7pm) and Sunday (2pm-6pm). A DJ will play on Fridays (10pm-2am) and Saturday nights (9:30pm-2am). Sundays revert to a family-friendly focus with an activity provided each Sunday. Opening Sunday 7 April 2019 will see a number of activities planned between 11am and 2pm, including reptile-handling.
Spaces revealed
The new large-format venue includes a bistro with two main areas, namely The North Pavilion (with space for 154 covers) and The Pizzeria (with space for 60 covers). Other facilities include bars, gaming room, function centre, a modern state-of-the-art children's playground, an outdoor sports lounge and TAB facilities. A conference and function centre on the first floor will accommodate weddings and corporate events for up to 400 guests. A private dining function space, the Samuel Marsden Room, has also been revealed.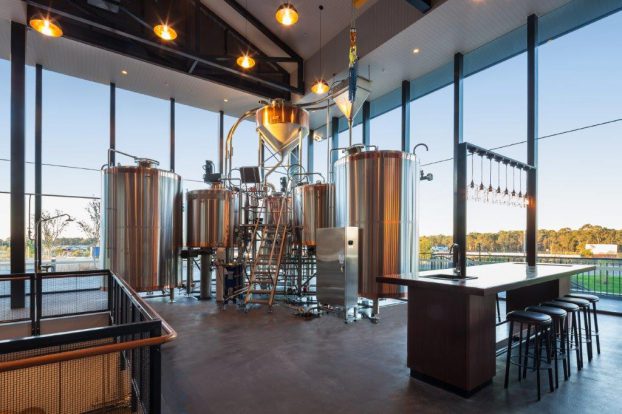 In-house brews
Already on tap are three beers crafted in-house, with another three set to be added to the taps within the next three weeks, allowing the brewery to experiment with seasonal flavours.
GM of the brewery, Daryl MacGray, revealed to Australian Hotelier they will be kegging Australia's first ever lower-carb craft beer on Friday 5 April 2019, provisionally named Marsden Brewhouse Dry, with the product available exclusively at The Marsden soon after.
The Marsden's spokesperson Erin McCumiskey also confirmed the venue's intention to in future supply other Laundy hotels with beer from The Marsden and thereafter to distribute to other venues outside the Laundy Hotels group. The timeline can not be confirmed at present.
The Brewery will produce 1 million litres across a vast portfolio of beer and cider under the brewhouse's Master Brewer, Bruce Peachey.
Venue GM Wayne Macdonald revealed plans to contract brew at the brewhouse.
"Part of the Marsden brewery's focus other than it's vast on-premise offering is contract brewing," says Macdonald. "Other hoteliers who want to offer their own brand can provide us with a taste profile of their choice and we can create that beer for them to call their own."
After a preview launch to the trade prior to opening, the customer-facing 2 April opening represented a soft launch for the venue as it ramps up towards full operation.
See below for a taster of the latest venue photos and visit Australian Hotelier on Facebook for the full range of available photos.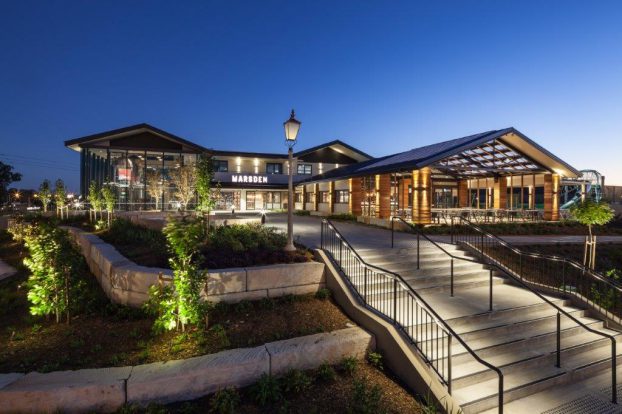 The Marsden Hotel and Brewhouse, exterior view