Solotel are having a busy end of the year, with the opening of Little Big House in Brisbane and the reveal of the ground floor offering at Barangaroo House in Sydney.
Little Big House, in Brisbane CBD's South Bank precinct, was officially opened to the public on Friday 1 December. The remodel of the heritage-listed Queenslander residence is the newest pub in the capital, which takes a fun, casual and tropical approach to the city's pub scene.
With a capacity of 500, Little Big House focuses on fun cocktails – including cocktails in a can with quirky designs – local beers and rotisserie chicken. The design elements and offering make for a party vibe at the venue.
"Little Big House is going to feel like your mate's place who always throws the best house parties – just with next level drinks and epic roast chook," said general manager Brendan Cox.
Little and big are also two concepts that get quite the run in the F&B offering, with small and large options available for wine and draught beer, as well as Little Coq and Big Coq portions to be chosen from when ordering the venue's rotisserie chicken dishes.
"[It's an] amazing venue. We are so thrilled with the experience. It's so fun," states Solotel's COO, Justine Baker.
Situated near the South Bank train station, Little Big House also operates a kiosk from 7am daily with takeaway breakfast and coffee.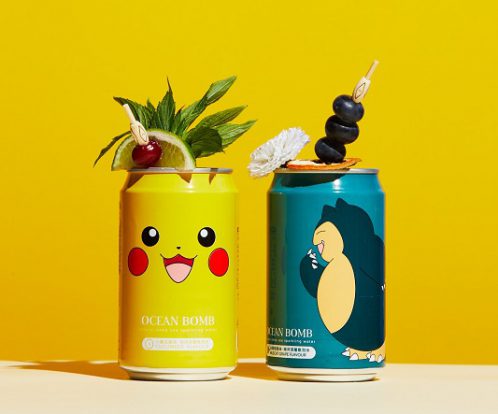 House Bar
Meanwhile in Sydney, Solotel this morning revealed details of Baranagroo House's ground-floor offering, House Bar.
The relaxed public bar offering will have an indoor/outdoor aspect, generous outdoor seating among greenery, and an interior aesthetic dominated by zinc, blackbutt timber and brass. Seating will be a mixture of low and high tables in shades of deep blue, while a long communal high table will run parallel to the bar.
House Bar's menu will be very relaxed, including buckets of prawns and fried fish. Chicken and lamb will be roasted over a spit daily and served with warm pita and salad. The drinks program includes a mix of domestic and international beers, cocktails – including a selection of cocktails served in carafes – and a wine list compiled by sommelier John Paul Wilkinson, with a strong focus on rosé.
The announcement of House Bar's offering is the final reveal of the venue, with Solotel revealing the details of the rooftop bar Smoke, and first-floor restaurant Bea in the last fortnight.
"It has been a long time coming, with lots of hard work behind the scenes, but I couldn't be more excited to have all three venues announced," stated Matt Moran.
"It's a big big venue, but the team we've assembled is world-class and after three years of planning, we just can't wait to get the place open."
All three levels of Barangaroo House will open to the public on Friday 15 December.