Stephen Hunt, managing director of Hunt Hospitality and the 2021 NSW Business Leader of the Year, has collaborated with TAFE NSW and the University of Newcastle to create a new hospitality management degree in line with what the industry is looking for in its next generation of leaders.
The Bachelor of Tourism, Hospitality and Events will launch at the University of Newcastle in 2023 and will be a combined TAFE diploma and university degree to ensure that students get both firsthand practical experience and technical knowledge.
Hunt has been working with TAFE NSW for some time on their hospitality courses, and his TAFE contact Jenni Downes put him in touch with the team at the University of Newcastle. After some frank discussions, they agreed that a combined course – with the first year focused on a diploma at TAFE followed by two years at university to focus on management knowledge – was the ideal way forward for the industry. Hunt worked with university academics Doctor Christine Armstrong and John Fischetti as an industry advisor on the course.
"I basically put in exactly what we need in terms of experience. TAFE is very practical while uni is far more technical, and as hospitality management we really need a combination of both," explained Hunt.
"We need people with hands-on skills who can slot in where necessary, but also have that next level of education. So I was working with the university on how we could implement traineeships within our industry at all levels, and also some of the more technical sides to the business. I actually gave a couple of lectures at the uni to do with hospitality management."
Part of the impetus for the course was to remind young people that hospitality is a viable career pathway, rather than just a convenient stopover while studying for other career paths.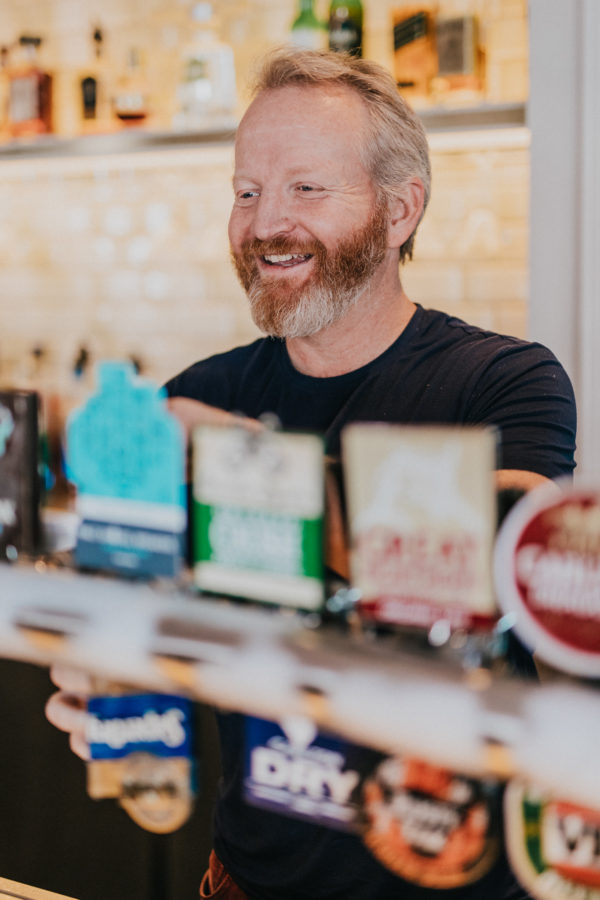 "It's up to the uni, TAFE, myself and the industry to let people know that hospitality isn't just a rite of passage, that it's a career. And the more courses that we have, the more that we will get out into the community and let people know that hospitality is a multi-billion dollar industry," stated Hunt.
"It can be taken far more seriously than just getting a job at the local pub or café while you're studying. So I believe by having courses on offer its' going to assist people with that mindset."
Hunt Hospitality owns and operates pubs in the Central Coast, Newcastle/Maitland and Mid-North Coast regions of New South Wales. Hunt would love to see more people take up the course, and is keen to take on students within his own venues as education and practical knowledge is something he values within his team.
"The more educated people that work with us, the more they can climb our own corporate ladder. There's always opportunities for us to have people in the executive team. All of our executive team at the moment have that hands-on experience, which I believe is really advantageous because they know what the people are doing on the front line, they know what customers want and they're not just looking at it from the viewpoint of someone who has just done a course at uni."
Wherever students of the new course end up, Hunt is proud to have been a part of its design.
"It's a great honour to know that you're having a positive impact for hopefully generations of hospitality students. I'm really excited that I can be involved in this process."
You can learn more about the Bachelor of Tourism, Hospitality and Events run by TAFE NSW and the University of Newcastle here.