Inner Sydney pubs, the Hotel Downing and the Lansdowne Hotel, both now boast new menus with distinctive overseas influence.
After being rescued from closure by Oxford Art Factory last year, the Lansdowne Hotel team have set about rejuvenating the venue, adding a new rooftop level, 'The Graveyard Shift' – a late night showcase of local musical talent, and a new menu inspired by New York delis.
The new menu offers up classic Reuben and meatball sandwiches, prawn po'boys and Chicago-style hotdogs.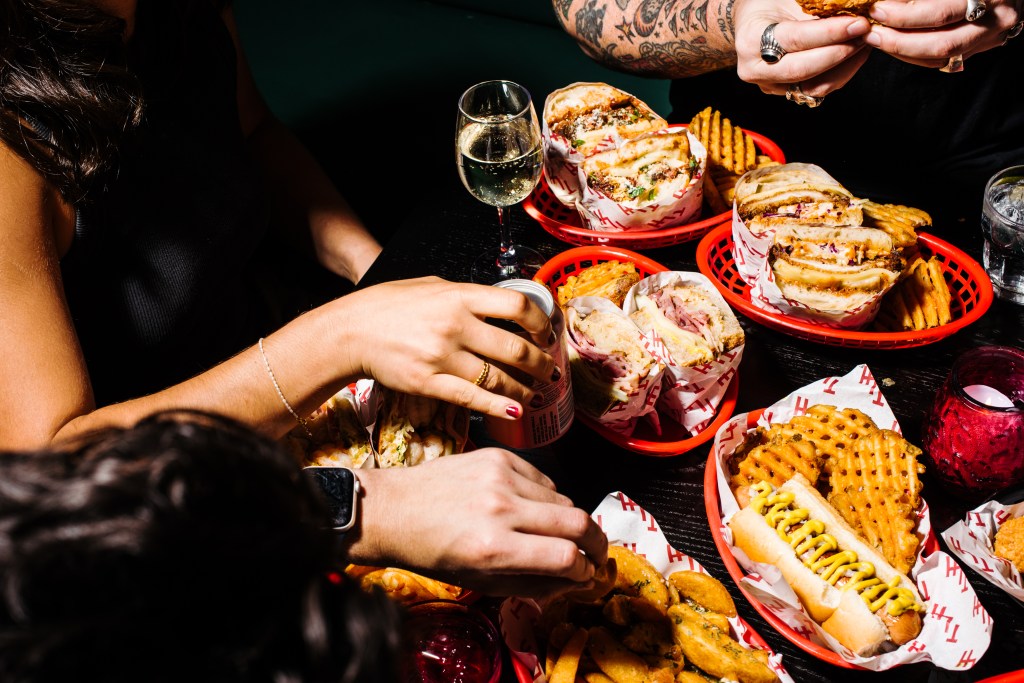 Tim Keown, group venue manager, explains why the pub had taken this approach.
"We wanted to switch things up and offer something different for our customers. It's a departure from the standard pub food offering, and we found there's not a lot of options for tasty sandwiches in the area so that was something exciting for us to look into," Keown says.
To create the new menu, Keown enlisted the services of chef Eugene Novikov, previously of the three-hatted Amisfield restaurant in Queenstown and Qualia at Hamilton Island.
"We decided to introduce a new head chef because we wanted to keep things fresh and exciting for our customers," Keown continues.
"Eugene has definitely brought that with his amazing menu and we're excited to see what else he has in store for us. With recently revamping the rooftop and adding more live music elements, it was the perfect time to add even more freshness and new energy to the kitchen too."
Novikov also states that the menu was impacted by the Lansdowne's position as an iconic live music and performance venue.
"When we were deciding on the dishes, we definitely had the nature of the venue in mind. We wanted to make sure that the sandwiches were easy to hold and eat, especially for those who want to watch the live acts while enjoying their food," Novikov said.
"We want you to feel as if you've just stepped out of a club on the Lower East Side and into a late night deli. It's a great way to engage with our customers and create an experience that's more than just pub grub."
And this new menu appears to have resonated with guests, as Novikov describes.
"The early response from customers has been really positive. They love the new menu and the sandwiches have been a hit as they are certainly a new offering compared to other venues around us.
"It's great to see people enjoying the food and having a good time, dancing the night away."
Keown concurs, saying: "We're all about music, culture, and good times, and the sandwiches fit right in with that. They're tasty, good value, and nothin' but a good time."
A Latin feel in the CBD
Hotel Downing has also looked abroad for inspiration with its new on-site food project, Fugo. This Latin American kitchen has a focus on casual fare, and is the creation of Argentinian chef, Luis Gil. Guests can expect empanadas, steak sandwiches and tequila-sauce pasta.
Gil is the childhood best friend and long-time collaborator of Cuong Nguyen, executive chef and owner of Hello Auntie in Marrickville. Gil explained how the chef helped him get his start in hospitality.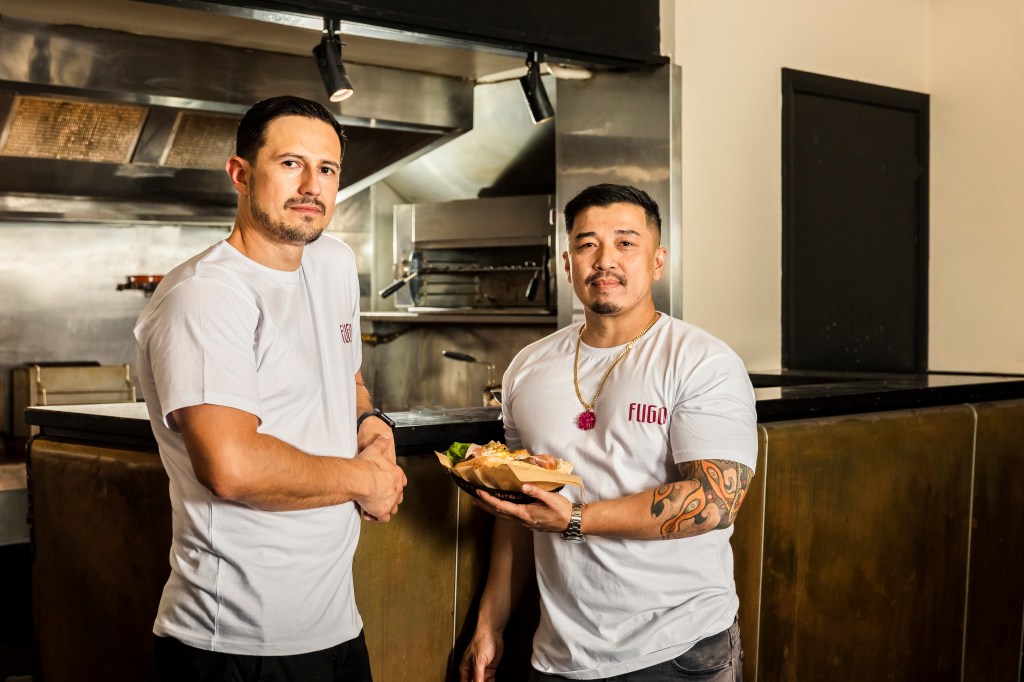 "My history in F&B started in 2011 when Cuong opened his first restaurant. I started as a kitchen hand, then after a few months was trained by Cuong as a cook, which I was very grateful for because he is a very talented chef," Gil explains.
After this restaurant closed, Gil joined his family cleaning business, before setting up 'Los Giles', an Argentinian BBQ stall which moved around Sydney. This business marked a return to Gil's roots.
"My first experience cooking was in my late teens as my father would teach me how to do our Asado (Argentinian BBQ) on Sunday afternoons, which we would have pretty much every Sunday," Gil says.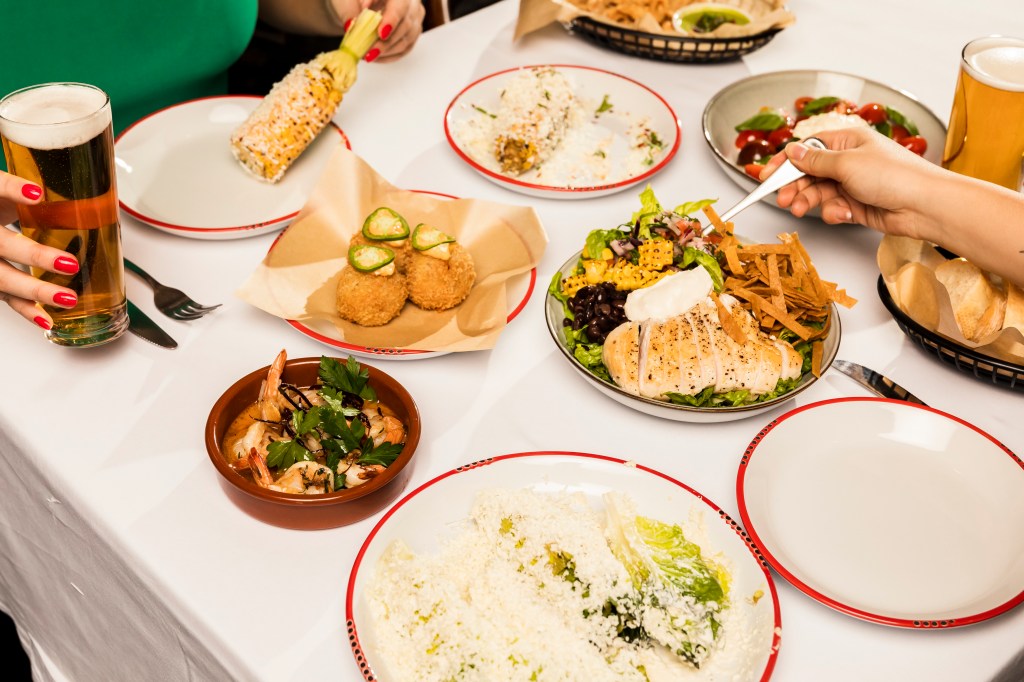 Last year, Gil joined the team at Hello Auntie, working on the grill section to help sharpen his skills.
Nguyen is in the process of opening a restaurant above the pub (Hey Chú), due to open next month, and when he was also offered the Hotel's kitchen, he brought on Gil to run his own project.
"The thing that attracted me the most was the location which would attract the kind of customer I wanted. As well as having many great restaurants surrounding me, I felt like it would push me to be more creative and bring better food to the table," Gil explains.
And Gil believes that while some subtle changes are required, Latin American food is well-suited to the Australian palate.
"I knew I had to adapt to what was offered, and I'm still working on the menu as we go. Funny enough, Argentina has some very similar dishes that we have here in Australia.
"We both have our versions of steak sandwiches, and we both have our versions of sausage sandwiches, schnitzel, and BBQs, so it actually made it easy and quite a good fit to design."
Nevertheless, Gil also thinks that the opening of Fugo is playing into a wider trend around Sydney of providing an alternative food offering in pubs.
"I think that's already happening all over Sydney, and that's my goal here at Hotel Downing to offer something different than your usual pub feed. We are such a multicultural city, and I think integrating that diversity into our Aussie pub is something I look forward to."
Of course, opening a new kitchen in 2023 is not without its challenges, not least the recent increases in produce costs, but believes that his experiences at the markets leaves him well placed.
"I believe that working at the markets the previous year taught me a few things about costing and adapting to the resources that are available to me," Gil says.
"It's a good challenge to get creative and dust off traditional recipes that use unique, cost-effective ingredients. So that's something that I'm paying close attention to."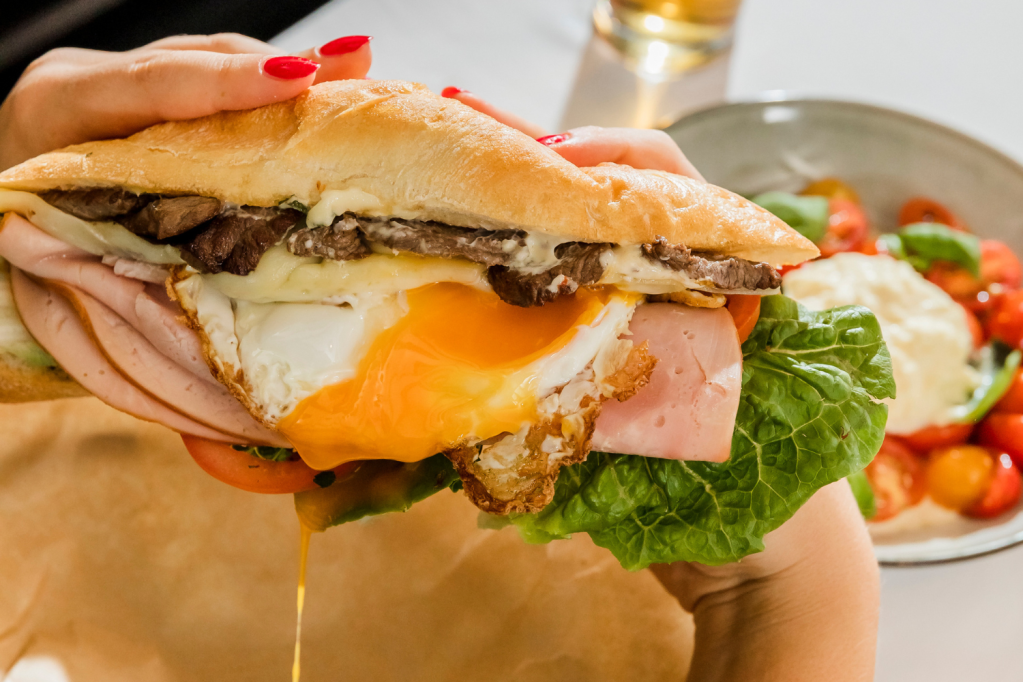 Gil has grand plans for Fugo, which takes its name from a friend's mispronunciation of 'fuego' (meaning 'fire' in Spanish). He's currently in the process of applying to be able to hold charcoal BBQ events outside of the venue, and will be hosting a special gnocchi event on the 29th of every month – an Italian-Argentinian tradition that is said to bring good luck for the month ahead.