Brothers James and Josh Thorpe of Thorpe Hospitality Group and Darlinghurst's craft beer pub, The Taphouse, have added a second venue to their portfolio.
The duo have picked up The Oxford Tavern in Sydney's Petersham, the well-known Inner West pub with a lively history.
The venue has been sold by the Australian Venue Co, who bought the venue from Jaime Wirth's Drink 'N Dine in early 2016. Speaking to Australian Hotelier in July 2018, CEO of Australian Venue Co, Paul Waterson, suggested their Oxford Tavern and The Norfolk were better suited to smaller operators who were more in touch with the communities that the venues operate in, hence the planned divestment.
"They're the sort of venues that I think are really best managed by an owner-operator. They're quite bespoke and unique in their offerings and need that continual refresher of the brand and offering. So they're the sort of venues that really need someone who lives and operates within those local communities. We think they're best served by being owned by that type of person."
The buyers would appear to be a good fit on those measures.
James Thorpe, Co-Founder of Thorpe Hospitality Group, said:
"The Oxford Tavern has been one of our favourite Inner West venues for a long time. The pub has a rich and colourful history in the area, and whilst we will be refreshing certain elements, it is really important to us that the pub retains its incredible charm."
The Thorpes are passionate about local, independent beer and breweries, so it is no surprise that they will be launching a brewing label, with the ultimate goal of installing a brewery in the venue.
With so many independent breweries nearby, the pub will be focusing exclusively on locally owned, independent breweries on tap and will also introduce a wide range of craft options, with a particular focus on 'hyper-local' breweries within a 5km radius of the pub.
"We'd love to brew our own beer for the pub – ridiculous, commercially unviable beers that are tasty and a lot of fun. Everything from hazy to barrel aged, sour and even smoked", says James Thorpe.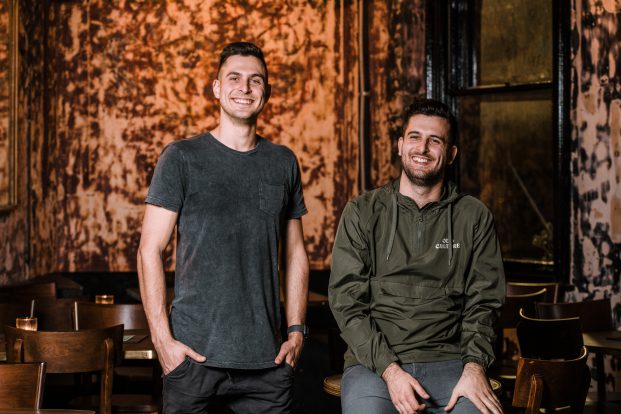 To celebrate the venue takeover, the team have brewed their own New England IPA with their friends at Capital Brewing Co. The Oxford Brewing Racket x Capital Brewing Co. 'Hi-Vis' Neipa with Mango and Turmeric will be launched in venue on Australia Day.
The Oxford Tavern is famous for its smoker BBQ, so there will be a big focus on restoring it to its former glory. The Taphouse's much-loved and awarded Sunday roast will also make an appearance, but with a BBQ twist.
"We really want The Oxford Tavern to be inclusive and open to all. The new Tavern will be a venue that doesn't take itself too seriously – a fun, relaxing environment with fresh, local beer, great food and all-round good times for everyone", says James Thorpe.
The acquisition comes fresh from the launch of Odd Culture, the group's new first-of-its-kind wild ale and natural wine bar. Located on the second level of The Taphouse, Odd Culture offers a constantly rotating menu of 20 beers on tap, 12 wines, and the largest bottle list of wild ales and sour beers in Australia.
Thorpe Hospitality will open the doors to the new Oxford Tavern on Monday 21 January. They will spend time in the pub and getting to know the local community before commencing work on the build. Further details are expected soon.