Historic Melbourne pub The Metropolitan Hotel has undergone an ambitious transformation to revitalise the drinking, dining and music venue.
The reopening of The Metropolitan Hotel, 170 years after it was first established, is headed up by hospitality veteran Roger Okalyi, who is renowned for his involvement in venues such as Café Clicquot, Boardwalk Bar/Nightclub and Middle Park Hotel.
After years of construction backed by private developer DeGroup, the hotel can now hold over 530 people at the base of the 20-storey building.
"We purchased the hotel feeling it was the perfect opportunity to create something new and vibrant in an otherwise quiet and underserviced part in the North West of Melbourne's CBD," said Okalyi.
"There is something magical about taking over a venue steeped in history and developing it into a modern-day offering. Finding that balance between contemporary style while retaining the nostalgic tones of the building is a real art."
"Keeping the charm of the façade of the original was important to us as a point of recognition, while being able to utilise its potential to expand the hotel vertically, giving us three distinct levels of the business including the outdoor deck area."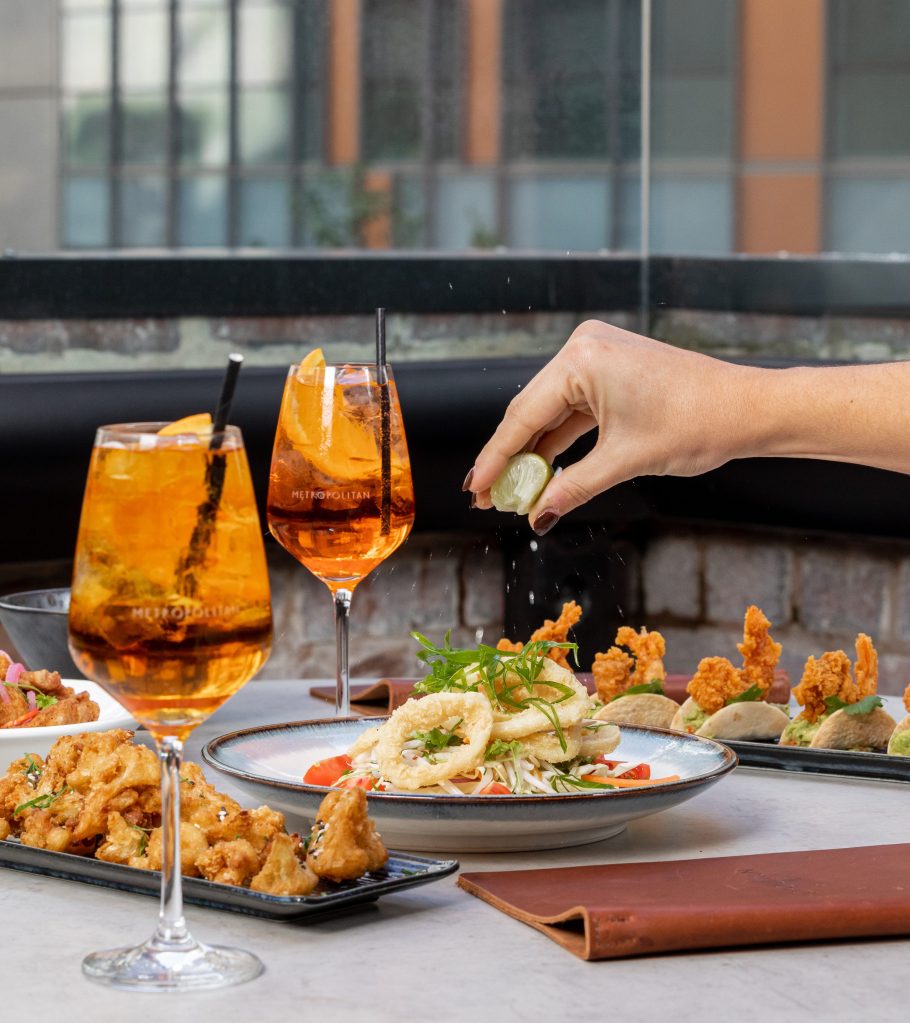 The heritage building has been restored to its former glory, reminiscent of its appearance back in 1937 with exposed red brickwork and original arched windows. Each offering different identities, the bottom three storeys have been designed to complement the history of the building.
"Our ambition is to provide an entertainment venue that caters to people and businesses looking for a function venue, relaxed lunches, after-work drinks and snacks, or just somewhere to chill with a late-night cocktail over the three different moods each area provides," added Okalyi.
"The Metropolitan Hotel genuinely has something for everyone and is set to become a longstanding establishment in the city that is synonymous with top-tier food and beverage."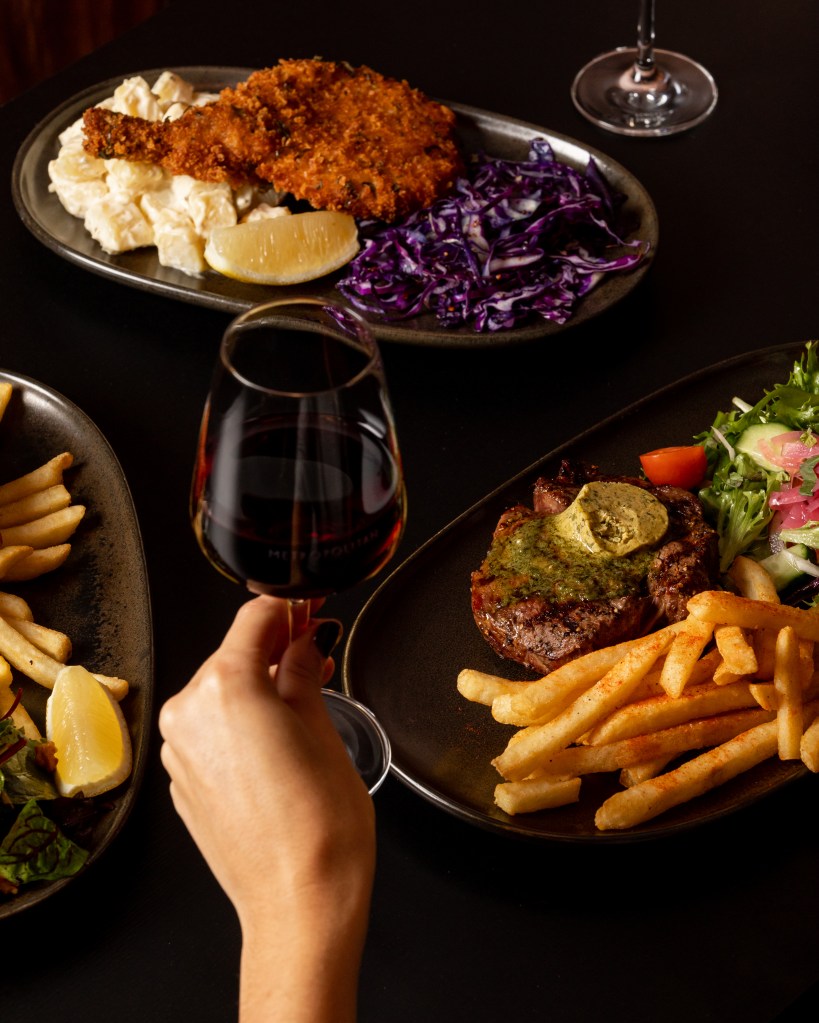 As guests step inside, they are first greeted at ground level by a contemporary bar and restaurant setting, with a large-scale artistic showpiece designed by Melbourne artist RONE. Home to a food menu that has been carefully curated by head chef Andre Raulino, the ground floor restaurant pays homage to the flavours of Raulino's homeland, Brazil, with a fusion of Mediterranean favourites and Australian pub classics.
The second floor gives way to a late-night cocktail lounge, offering a modern speakeasy vibe which is balanced with music from some of Melbourne's best DJs. On the third level sits a rooftop bar with an alfresco deck and views of the surrounding CBD. In both bars, late night snacks are paired with signature drink menus, as Okalyi explained.
"We offer a sommelier-compiled wine list as well as a comprehensive cocktail list. We also have plenty of cold beer with eight beers on tap and many packaged options."
Both the ground floor wine bar and rooftop bar are open Monday to Saturday until late, with the first floor cocktail lounge opening Thursday through to Saturday from 9pm until late.