Endeavour Group has kicked off Pride season this year with the launch of its 2023 Loud & Proud range next week.
Developed by the group's exclusive product and services arm Pinnacle Drinks, this is the second release of the initiative, in which all profits are donated to Pride Foundation Australia to support Australian LGBTQIA+ and allied communities. The 2022 Loud & Proud range raised more than $350,000 for the cause, with the 2023 range aiming to go one step further to raise even more.
Keep up with the latest WorldPride events and products with our Sydney WorldPride 2023 hub.
Dr Ruth McNair, Chair of Pride Foundation Australia, gave some details about where the funding goes.
"The money raised has kick-started our focus on reducing harm from alcohol and drug use in the LGBTIQA+ communities. This is a massively underfunded area in Australia and we are consulting to understand the key areas to fund, as well as developing the first ever LGBTIQA+ alcohol and drug grant round," said Dr McNair.
This year's Loud & Proud range includes five different drinks – a Prosecco, rosé, seltzer and pale ale, and for the very first time, a non-alcoholic Sauvignon Blanc. This year the range has also brought on artist Meg Minkley to embody the spirit of the initiative through each label's artwork. As a member of the LGBTQIA+ community, Minkley expresses fearlessness through each design, using colour and expression to help others find their voice.
"Not only is this a beautiful project supporting queer artists and the community, it's an opportunity to allow the colours in my artwork to speak to the heart of everyone, every body, all shapes and stories. It's not about a simple rainbow, it's about the whole spectrum of colours," Minkley said.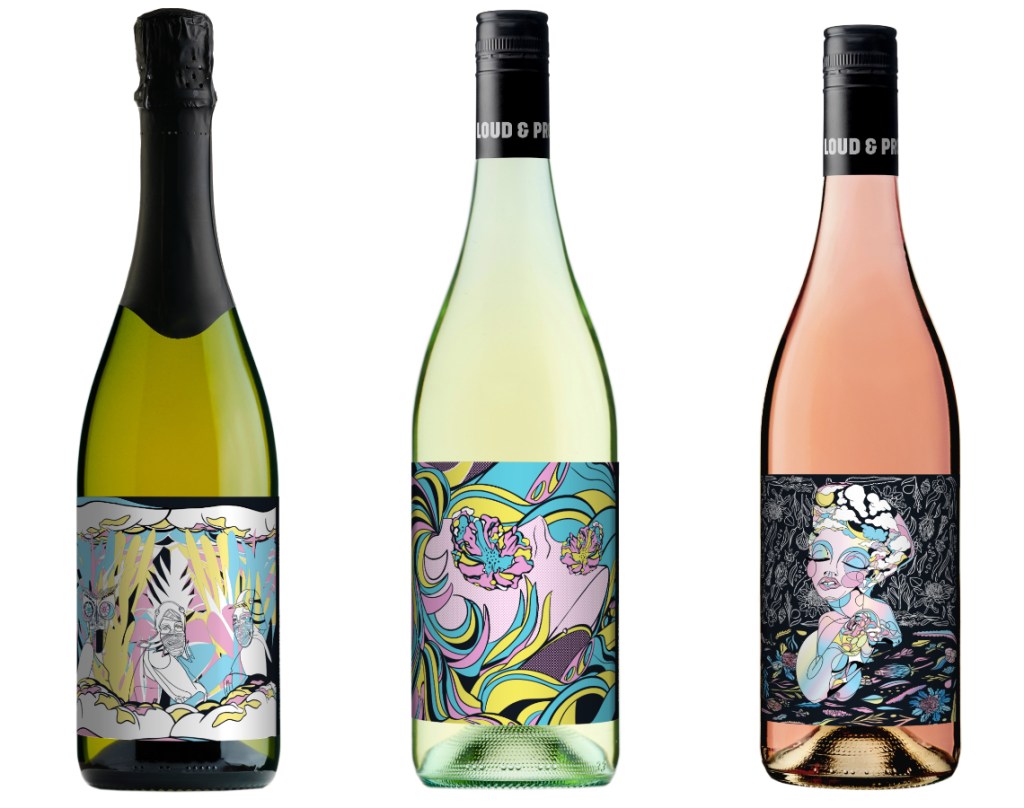 Loud & Proud is championed by Proud at Endeavour, a network of LGBTQIA+ and ally team members at Endeavour Group. Ash Martin, Co-Chair of Proud at Endeavour, said it was exciting to see the range continue into its second year release, showing just how bright the partnership is between Endeavour Group and Pride Foundation Australia.
"There is something so special about what Loud & Proud represents… The whole range was brought to life in record time last year – around two months from idea to creation – which speaks to the passion of the team behind it, and the incredibly inclusive culture we are so lucky to be a part of at Endeavour Group," Martin said.
"One year later, we are launching the range for the second time and it is set to become an annual tradition, and we will get louder and prouder about it every year. We hope to see our customers really get behind it once again too.
"Our partnership with Pride Foundation Australia has allowed us to celebrate our values of diversity, equity and inclusion in a meaningful way that celebrates and supports the LGBTQIA+ community, by doing what we do best – creating a more sociable future together."
As usual, this isn't the only initiative that Endeavour Group is working this year in support of the LGBTQIA+ community. In 2023, it was proud to continue Dan Murphy's major sponsorship of Midsumma Melbourne, where it partnered with Q+ to connect queer communities across regional Australia. It also sponsored Albany Pride, one of WA's biggest regional pride festivals; and partnered with local LGBTQIA+ artist Sarah Jennifer Art to create a pride mural on the wall of the iconic Dan Murphy's Prahran store that looks toward an optimistic, inclusive and hopeful future.
Ahead of Sydney WorldPride 2023, BWYASSS will continue via BWS stores, with a brand new campaign that celebrates the diversity of the rainbow through all the different identities within the queer community. There are now 10 permanently branded BWYASSS stores nationally.
Keep up with the latest WorldPride events and products with our Sydney WorldPride 2023 hub.