With different elements of cannabis available via prescription in many parts of Australia, and as the 'functional beverages' trend takes off around the world, hemp is now making its way into our drinks. National Liquor News contacted producers to hear about the current state of the market.
The changeable legislative environment might have retailers wondering what's next in a category that is moving rapidly in markets around the world. Here in Australia, CBD (a compound found in the cannabis plant that has been linked to various therapeutic benefits) is legal over-the-counter but has faced regulatory hurdles from the Australian Register of Therapeutic Goods. While theoretically legal, there does not appear to be a CBD beverage readily available for consumers to purchase in Australia, either in pharmacies, or elsewhere.
THC, the psychoactive component of cannabis, is now available via prescription in most states of Australia, but remains otherwise prohibited. HYTN, a Canadian-based CBD and THC beverage company, is supplying Australian firm Promethean BioPharma with its beverages, but again, these are only available via prescription.
Nevertheless, Australian producers are looking to include the other parts of the cannabis or hemp plant in alternate and interesting ways. One such producer is Cannabis Botanical Distillery, which is located on the border of the William Bay National Park, in Denmark, WA.
As the name suggests, this distillery has a focus on using cannabis as a base for its products, with Owner Matt Beaton on-hand to explain how this ingredient is practically included.
"Our unique products are distilled using whole cannabis sativa (industrial hemp) that is sustainably nurtured through our regenerative farming practices with a zero-waste approach," Beaton says.
"We are proud to be the first company to utilise the whole hemp plant in our process, recycling the by-products to ensure nothing is wasted.
"Just about everything in Cannabis Botanical Distillery is done on the family farm. This allows us to have better control over the ingredients and give our customers greater confidence in what they drink.
"We sow from late September to October and nurture the growing crop throughout spring and summer with water sourced from our limestone spring-fed dam. Harvesting takes place when we determine the whole plant is ready, based on feel and smell when walking through the crops."
Cannabis Botanical Distillery produces spirits and RTDs with the cannabis plant. Rather than any psychological or physical effects, hemp is used to provide flavour and aroma to the final product, as Beaton outlines.
"At the start of maturation, the plants are rich in fragrance produced by the cannabis plants natural terpenes. These terpenes resemble notes of pineapple, passionfruit which evolves into mango notes and then onto a molasses style fragrance at the end of its life," Beaton says.
"It's a small window of opportunity that is monitored closely by our team and family and is a contributing factor for the unique flavour profile of our drinks.
"The whole topside of the hemp plant is included in the process with the final product being our base spirit that is distilled into either a gin or vodka or used in our ready-to-drink range of products."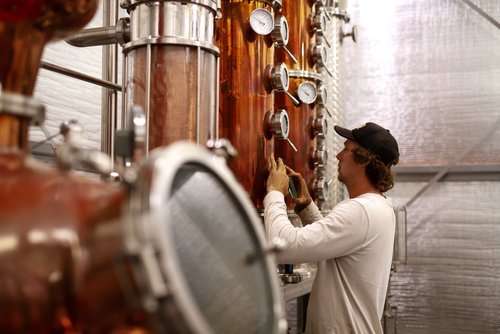 A new leaf for brewers
Cannabis Botanical Distillery is not alone in this space in Australia, with East 9th Brewing producing a series of 'Hemp Beers', beginning in 2017.
East 9th's Senior Manager of Commercial, Marketing, Sales and Brand Development, Ben Cairns, explains how these releases have forged a path for future products.
"At the time of the release of our first Hemp Beer, the Food Standards ANZ had prohibited the use of hemp in food and beverage products for the last century (even the use of hemp containing no CBD, nor THC, the mind/mood altering components, was illegal), so there was no real basis for comparison in terms of recipe formulation," Cairns says.
Like Beaton, developing a new and interesting flavour was the main motivating factor for Cairns and East 9th.
"Our ambition was to deliver a taste profile that nobody had been able to (legally) try before; it was purely about celebrating a new taste that we'd been deprived of for so long. What hemp brought to the beer was a creamy mouthfeel, and a subtle nuttiness.
"It was nothing like walking through a crowd at a music festival as one might automatically think…" Cairns adds, wryly.
"We tried using different parts of the hemp plant, but after much trial and error, ground hemp seeds were added to the brew after the boil."
Since this initial offering, East 9th has partnered with cannabis-focused digital media platform Merry Jane to produce further hemp beers, released on April 20, naturally.
Moreover, as this category continues to expand at pace around the world, Beaton can only see greater opportunity down the line for both producers and retailers.
"I've been watching the cannabis movements in Canada, USA, Europe and even parts of Asia for a few years now and I'm happy to say it's not just a fad! I see more and more cannabis beverage products coming out every month or so and I think it's only a matter of time before more start to enter the Australian market," Beaton says.
"As consumers become more conscious of where their food and beverages come from, it puts their minds at ease when they learn that Cannabis Botanical Distillery is a paddock to bottle beverage manufacturer and our entire process is done on-site at our family farm.
"The opportunity for retailers is to stock a quality Australian product and to connect with their customers with a unique product that's a great conservation starter."
Cairns agrees, and suggests that the market for these beverages can only grow.
"I believe that CBD beverages will play a big part in the next phase of functional beverages in Australia (CBD is a non-hallucinogenic compound in cannabis, studies show it can reduce stress and anxiety, and bring feelings of calmness to users)," Cairns says.
"It's already a huge category abroad, and when legislation shifts to allow CBD into beverages here in Australia, I feel the same boom is inevitable."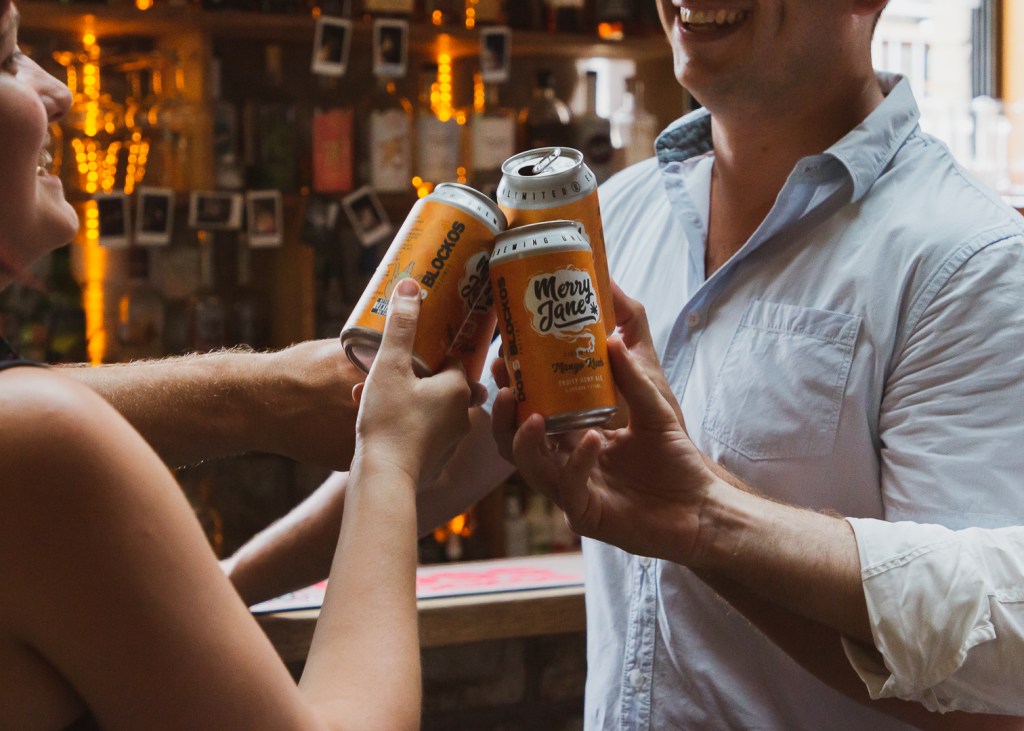 Global growth
With this international picture in mind, National Liquor News reached out to Canopy Growth Corporation, one of the biggest players in this space globally.
A spokesperson for the company said: "Canopy Growth is dedicated to unleashing the power of cannabis to improve lives, and we know from research that beverages offer a familiar format for those new and curious consumers who may be intimidated by the cannabis category.
"We're proud to offer a wide range of cannabis beverages across our brand portfolio, and over the last 12 months, we've released a steady stream of exciting new products in a variety of flavours and potencies to meet consumers' evolving needs.
"Our innovative approach to cannabis beverages and diverse line-up continues to strengthen our reputation in the Canadian cannabis market, and we look forward to future growth."
Whether that future growth includes an increasingly liberalised environment in Australia remains to be seen, but it's clear that drinks companies of all sizes are taking note, making this a movement to watch on a worldwide scale.