Wednesday night saw the Australian Liquor Industry Awards (ALIA) once again celebrate the best of the best in Australia's liquor and hospitality industry at The Star Event Centre.
Close to 600 people from across the industry gathered to see more than 60 awards presented to people, brands, venues and operators from across the beer, wine and spirits categories and off- and on-premise sectors.
In the retail awards, Bottlemart, Camperdown Cellars, and Pernod-Ricard were the stars on the night.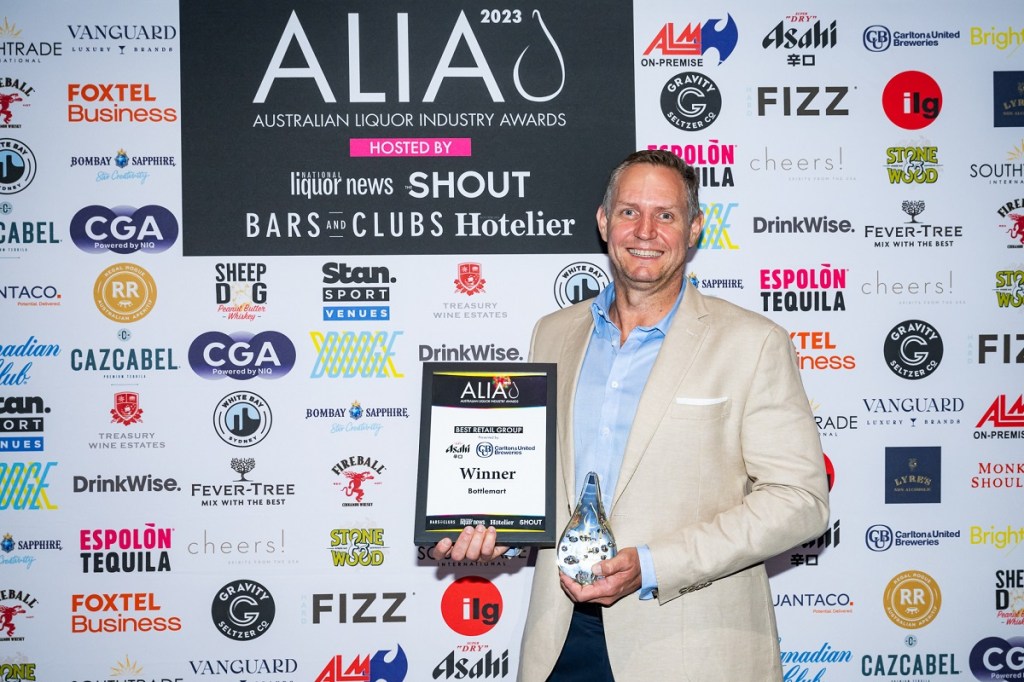 Bottlemart was named Best Retail Group for the second year running, which came as a delight to the team at Liquor Marketing Group (LMG).
Gavin Saunders, CEO, LMG, told National Liquor News: "To receive this award for retail group of the year two years running is a fantastic acknowledgement of our incredible retailers, the LMG team and the partnership we have with our suppliers. It's great to see independent retailers recognised for their continued performance and partnership in the industry."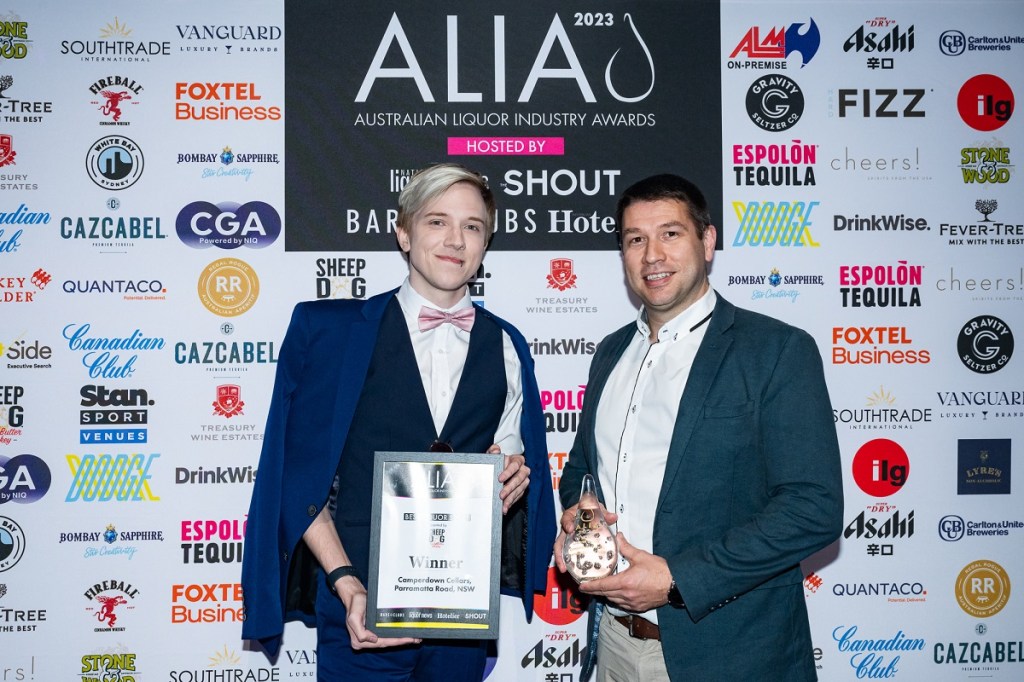 Camperdown Cellars on Paramatta Road in NSW won Best Liquor Store and was accepted by an ecstatic Scott Corby (Operations Manager) and Jesse Ball (Store Operations).
Speaking to National Liquor News, Corby said: "I don't have the words to describe the feeling. We're so overwhelmed. We just look after our customers the best we can."
Ball echoed these sentiments, saying: "What I love best about Camperdown Cellars is the team. It makes coming to work amazing. I look forward to it every day, and I love to be there. And I love the customers, too. We have really great banter with our regulars."
The final retail award for Best Off-Premise Supplier was won by Pernod-Ricard, and Glen Scarlett, Managing Director for Pernod Ricard Australia, said: "We are delighted to be the ALIA Off-Premise Supplier of the Year for 2023! This award is recognition of our customer focus and our ongoing determination to understand their needs and deliver solutions above and beyond their expectations. Ultimately, awards like this can only be achieved when you have a talented, highly collaborative team. Cheers to everyone at Pernod Ricard Australia – this one is thanks to you."
Paul Wootton, Managing Director of Food & Beverage Media, organisers of ALIA, said that the 2023 event was another exceptional event, celebrating Australia's vibrant drinks industry.
"ALIA 2023, with its Music Icons theme, was an absolute hit, another great celebration of the liquor industry, and a welcome opportunity to share in some fun with close friends and colleagues. This year's networking bars were exceptional, the entertainment was on point and there was a terrific showing for Australian spirits among the awards. I'd like to congratulate all the award winners and thank everyone who attended for making ALIA once again the highlight of the drinks industry's calendar," he said.
On behalf of National Liquor News, a huge congratulations to all the winners, highly commended and all the finalists and a massive thank you to all the sponsors and attendees for helping to make another awesome ALIA night.