Archie Rose's latest rum release, Triple Molasses Rum, is a bold and complex navy-style rum that pays homage to Australia's rich sugarcane heritage. Made by blending rums from three types of local NSW molasses and matured in ex-apera (sherry) casks, this approachable spirit is a reimagining of what Australian rum can be, at an approachable price point.
"Our exploration of the flavours that can be created by different types of molasses was really exciting. But what we were left with were three very different tasting rums, each of which outstanding but starkly different in almost every way. When we created this product, we wanted to take the distinct attributes of each of these rums and seamlessly weave them together to create a rum more balanced, complex, and evolving than the sum of their parts" – Dave Withers, Master Distiller, Archie Rose
The result is a rum with a nose of riotous butterscotch, treacle, and caramelised banana, a mouth-coating palate of mango, caramelised pineapple, and hazelnut butter, and a long, complex finish with waves of dark caramel and tropical fruits. Archie Rose's Triple Molasses Rum is an exciting modern rum that showcases the unique blending capabilities of the distillery.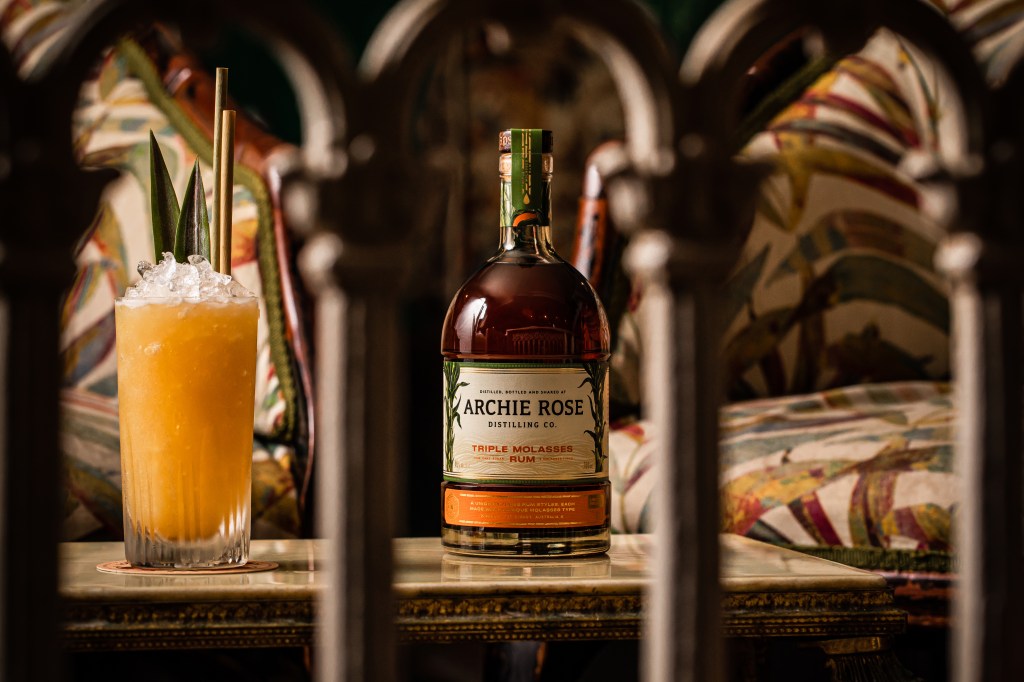 Off the back of Archie Rose's three recent Trials & Exceptions rum releases – Fancy Molasses Rum, Mill Molasses Rum and Refiner's Molasses Rum – each celebrating a distinct molasses styles, Triple Molasses Rum unites these in one perfectly balanced spirit. Each type of molasses was distilled in batches using traditional copper pot stills and matured in Apera (Australian sherry-style fortified wine) casks. This unique combination results in a robust yet complex and well-balanced spirit that is truly unlike any other.
This release also reflects Archie Rose's commitment to sustainably sourcing local sourced and native ingredients. It is a bold step forward in the Australian rum scene and a testament to the hard work and dedication of the distillery team to crafting world-class spirits. Whether enjoyed neat or in a cocktail, Triple Molasses Rum is a must-try for rum lovers everywhere.
46% ABV
AUD$89.00
Triple Molasses Rum is now available via Paramount, Liquid Mix and Nilwa. Alternatively to place your order directly, get in touch with your local brand ambassadors listed below.
NSW/ACT – dan@archierose.com.au
VIC/TAS – paul@archierose.com.au
QLD – samuel@archierose.com.au
WA/SA – mitch@archierose.com.au