September is Bourbon Heritage Month, a time to appreciate the spirit and all it offers. In honour of the occasion, we bring you this in-depth look into the American whiskey category, and what it means to the Australian market, from the August issue of National Liquor News.
For international whisk(e)y producers, Australia is a key export market. Suppliers the world over recognise the opportunity that our local consumers provide, for big brands and smaller craft brands alike.
One of these regions of whiskey that is doing well at the moment in Australia is the US. According to IRI, the American whiskey category is ranked number three of all glass spirit categories, a ranking it has maintained over the last three years.
Thomas Mooney, Co-founder and CEO of Westward Whiskey from Oregon, said: "Australia is one of the best markets for North American whiskey, in part because it's one of the best markets in the world for high quality whiskey of any kind.
"For Westward, it was our first export market. It was and continues to be our largest export market by a pretty wide margin. In the first six months of this year, Australia has contributed about 20 per cent of the total brands volume. So it's a market that we love in every possible way."
It's a similar story across the market, as some of the biggest distributors in the space including Brown-Forman, Campari Australia and SouthTrade International have all noted continued value and volume growth.
One of the things that is helping drive this is the 'softening' of barriers in the whiskey channel, according to Scott Fitzsimons, Whisk(e)y and Spirits Educator at The Oak Barrel in Sydney.
"You've got bourbon drinkers and you've got Scotch drinkers and never the two shall meet. But there's been a few brands that have started softening those hard battle lines," Fitzsimons told National Liquor News.
"A big part of that softening is some of the importers and wholesalers actually working with us, so we can build the category as well… going back five or six years, we didn't really get access to a huge amount of the stuff we wanted. We're now getting access and it's growing. It's helped some of the importers break out of that very one lane urban American whiskey thing to open it up to a new audience."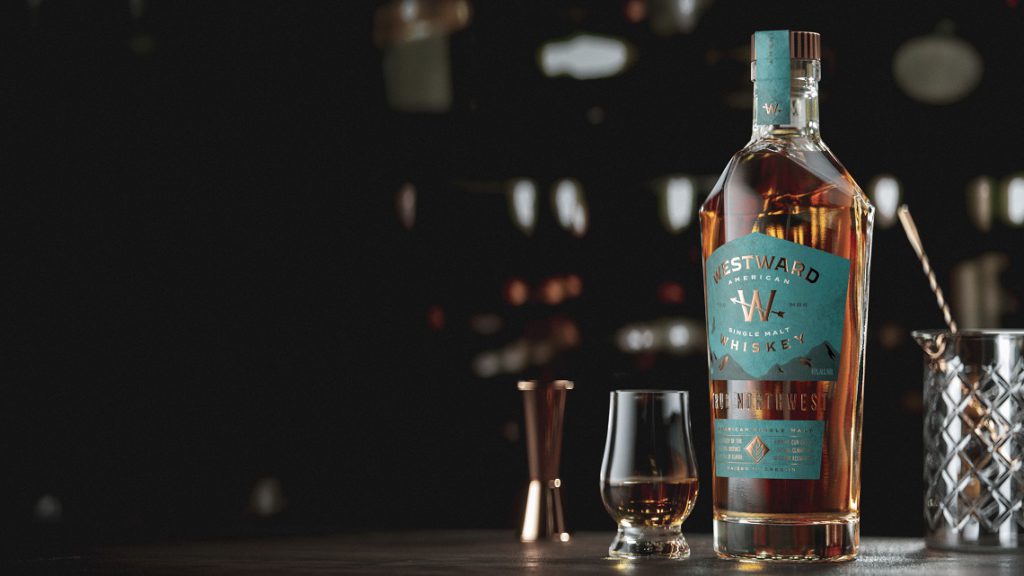 The curious shopper
The American whiskey category is currently benefitting from the exploratory nature of Australian shoppers, which has been boosted by the increased amount of consumers trying new drinks experiences in the home since the start of the COVID-19 pandemic.
"I think of Australian consumers as curious explorers… More than any country we do business in, including our home in the US, we find that consumers are open-minded and knowledgeable and really eager to try something that surprises them," Mooney said.
Jessica Bullock, Brand Manager at Brown-Forman, said this is illustrated in the growth of all different price points and flavour profiles in the Brown-Forman American whiskey portfolio.
"Australians are drinking more at home and we see a trend of consumers wanting to explore whiskey and learn more about it. Within American whiskey there are so many different flavour profiles: from Gentleman Jack that is double mellowed for extra smoothness, to Woodford Reserve which comprises more than 200 detectable flavour notes, to Jack Daniel's Single Barrel where every barrel is unique," Bullock said.
"We have also seen growth in flavoured whiskey, providing an entry point for consumers looking to get into the whiskey category or giving existing drinkers an opportunity to explore something different."
Paolo Marinoni, Marketing Director at Campari Australia, said this is something that hasn't happened much in American whiskey before, and one that is allowing consumers to feel confident branching out across the offerings of brands like Wild Turkey.
"We see that consumer knowledge is increasing and people are understanding the differences in quality which is relatively new for bourbon. Consumers are experimenting more, looking for more super premium offerings in both glass and RTD to reward themselves at home," Marinoni said.
This demand is also reflected in the actions of the brands too, according to Andrew Milne, Brand Manager at SouthTrade International, which has an American whiskey portfolio that includes Buffalo Trace and Sazerac, among others.
"The whole category is continuing to open up, with new brands continuing to emerge in Australia. There's a real thirst for more variety here from both established and emerging brands," Milne said.
"There is definitely much more to come from America. Innovation and experimentation still seems to be front and centre at Buffalo Trace Distillery and many others."
Through all of this, the American whiskey category is increasingly able to buck what Fitzsimons labelled as an incorrect 'flippant' remark usually heard from those who aren't educated about the category yet – that all American whiskey tastes the same.
"I think it's a very exciting time for American whiskey and it's fueled by that experimentation," Fitzsimons said.
"People are not hitting that glass ceiling of – 'I'm interested in American whiskey and I've tried everything in Australia, where do I go from here?' There's now enough for your real hardcore whiskey lovers to get into it."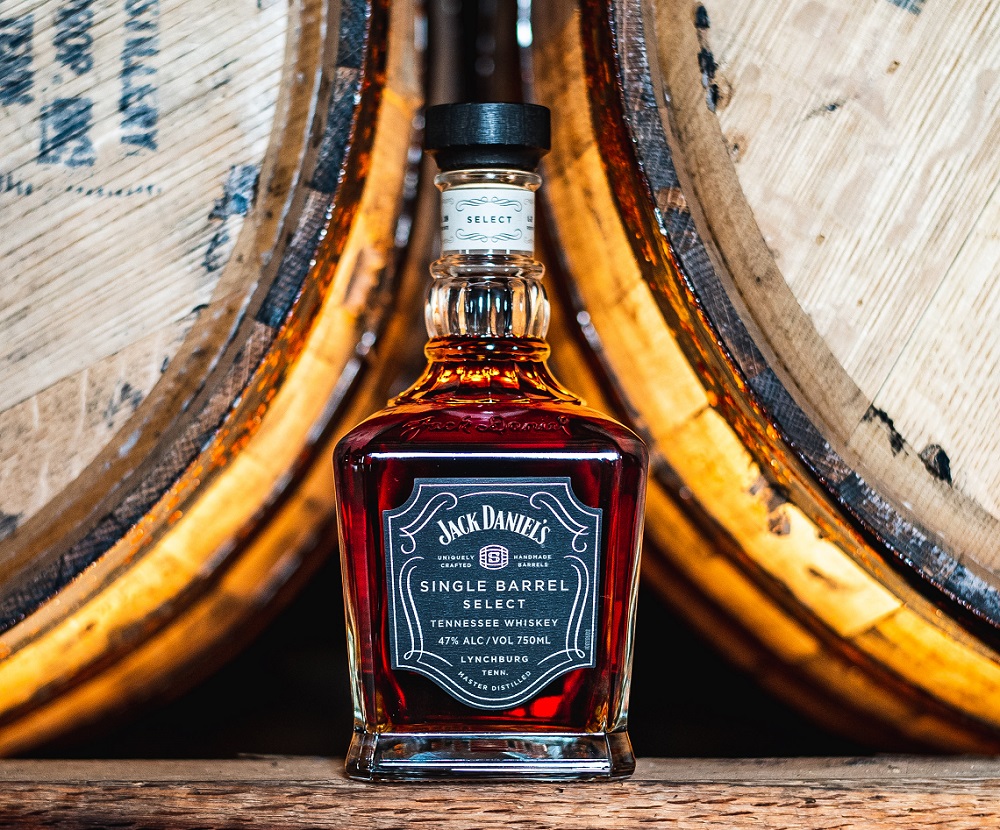 Premiumisation drives growth
With more consumers exploring the breadth and possibilities of the category, a greater number of shoppers are also trading up, and premiumisation is a key area for growth.
James France, Managing Director at Vanguard Luxury Brands, said: "It's doing very well indeed, especially in the premium area. IWSR lists North American whiskey (including Canadian) as a key growth category, along with Irish and Japanese."
Marinoni said the opportunity stems from what is accomplished with a growing number of exploring shoppers.
"What is really encouraging for the category is the growth in the super premium segment in both glass and RTD," Marinoni said.
"No longer is bourbon being consumed just with cola, people are now spending over $100 on a bottle as they appreciate the nuances and flavours this category offers and we predict these trends will continue."
Similar results are noted by Bullock who said: "It is an exciting time for American whiskey as we see consumers trading up to premium offerings but also willing to try it in different ways.
"Shopper Intelligence in Australia has seen the importance of premium brands increase by three per cent versus pre-pandemic, which highlights that consumers are willing to pay more for quality and responsible drinking experiences."
While super premium is in growth, Fitzsimons said its also important to not forget those at the more entry level price point in the category, as without them there won't be a future market of premium drinkers.
"This is a stab at all spirits, not just whiskey – there's only so many times you can put something in a crystal decanter with a gold stopper and charge an extra zero on the end of it, that's not a sustainable model," he said.
"Experimentation and flavor is always going to be the biggest point… The key is getting that great $80 daily drinker."
Find the rest of this feature, including the key tips for taking advantage of American whiskey in-store, in the August issue of National Liquor News.