It was only a handful of years ago that Australia had just a handful of distilleries to enjoy.
Today, there are hundreds, big and small, dotted across our great vast continent, delivering internationally renowned spirits that continue to excite consumers the world over.
And the sector is not finished yet. Despite the popularity explosion in recent years, Australian spirits are still accounting for a relatively small proportion of spirits bought and consumed locally. Considering the incredibly high quality of these products, this points to a huge opportunity for local retailers.
"At the moment, Australian craft spirits amount to less than one per cent of the spirits consumed in Australia, in comparison to international markets, we're informed this is usually 10 per cent. So, there is massive opportunity to grow the segment, and for consumers to support local product," said Cameron Syme, Master Distiller and Founder of Limeburners, Giniversity, Tiger Snake and Dugite in WA, and a recent inaugural inductee into the Australian Distillers Hall of Fame.
Blake Vanderfield-Kramer, Founder of local eau de vie brand Feels Botanical, also sees that growth opportunity, and likens it to what other sectors have already experienced.
"I think we will see a boom in Australian manufacturers and brands, as we have seen within the wine and beer categories," he said.
Brendan Moynihan, Marketing Director at Starward Distillery, also sees this, and said: "The Australian spirits category is on an exciting trajectory which continues to go from strength to strength."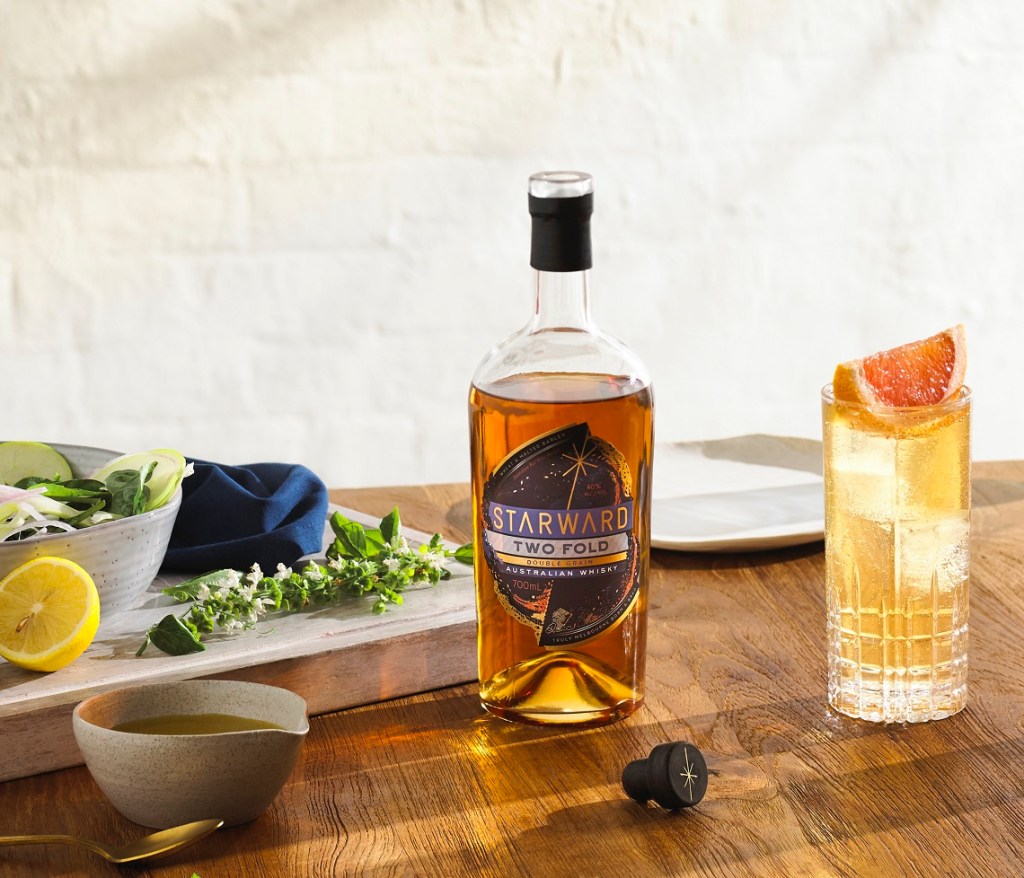 Spirited growth
"For me, Australian drinkers are driving the growth of Australian spirits. Aussie drinkers are choosing local in every category where it is available," said Sebastian Reaburn, Master Distiller for Top Shelf Group, maker of Grainshaker Vodka and NED Whisky.
Reaburn is certainly right there, as local consumers continue to place an ever-growing emphasis on products that are closer to home. The pandemic is one thing that is often credited with this movement, but there is definitely more behind it. Premiumisation and an appreciation for craft are a couple of elements that can also claim responsibility for this preference shift.
"Consumers are rewarding themselves with high quality spirits that help elevate their drinking experience, whether they're sipping whisky neat or stirring it down in classic cocktails. Now more than ever, consumers are willing to reach into their pockets if it means they are supporting local brands, and quality products with engaging stories to tell," said Moynihan.
"It is important that Australian distilleries continue to produce approachable high quality products to recruit a new consumer."
When Syme was asked what is setting Aussie spirits apart from international products right now, he also said quality was key.
"I was judging the World Gin Awards recently, and a fellow judge who is a gin distiller from the UK said that Australia is making the best gins in the world and is the country to try to match," he said.
The quality of the liquid itself is just part of it though – consumers are also looking to connect with other premium cues of the wider brands too. An example from Reaburn is about transparency and authenticity.
"People want to connect with producers, they want to know who, where and from what their spirits are made," he said.
Vanderfield-Kramer noted this was especially prevalent in younger adult consumers, an important thing to note.
"Half the Australian drinking population will be Gen Z or younger Millennials by 2026 and they are craving variety and choice," he said.
Australian spirits certainly deliver on the need for premium variety, tapping into drinkers' desire to experiment.
Jon Lioulios, Director of South Australia's 36 Short Distillery, said: "Supporting local plays such an important role within Australia and we're finding that customers really enjoy experimenting and finding new ways to drink premium Australian spirits with their friends and family."
Vanessa Wilton, Co-founder and Marketing Manager at Sydney's Manly Spirits Co., believes it's easy for drinkers to do this right now, and said: "Consumers are spoiled for choice in quality Australian spirits across multiple categories.
"With an increase in curiosity and an excitement to find and share the next big thing, we are seeing big boosts in flavoured gins/spirits."
The innovation nation
One of the great Australian spirit success stories is Four Pillars from Victoria, which has just opened its brand new distillery in its home of Healesville after a $7m investment.
According to Co-founder Stu Gregor, one of the things that sets both Four Pillars and the wider local spirits scene apart right now is innovation.
"We're known as a country of innovation, a country of produce," he said.
"The thing that sets us apart at Four Pillars I guess is a relentless pursuit of improvement and innovation. We're constantly experimenting with new flavours and combinations."
As Moynihan said, this is growing the appeal of the sector at many levels.
"Australian brands are not afraid to push the boundaries whilst highlighting the best of what we have to offer, creating an appeal to both local and international audiences," he said.
Syme said the unique abilities of Australian spirits to explore in new and unusual ways has certainly served the sector well, and fostered this innovative approach.
"There has always been a trend in pushing boundaries, incorporating more unique Australian botanicals, and even green ants in gin, to using Australian hardwoods in barrels. Australia's laws around spirit definitions give more room for manoeuvring and developing great spirits with unique tastes," Syme said.
Gin is a category of Australian spirit that is known to have started a lot of innovation, through the use of native local botanicals and other interesting flavour infusions, like Four
Pillars' new Yuzu Gin, Manly Spirits' Lilly Pilly Pink Gin or a number of local Shiraz or rosé wine gin combinations, for example.
Gregor said: "The Aussie distilling scene is red hot right now; there are more than 200 distilleries making gin and so many of them are absolutely world class.
"We have some amazing native botanicals like lemon myrtle, finger limes, Davidson plums, Tasmanian mountain pepper… the list just goes on and on. Nowhere tastes like Australia! Aussie gins are growing faster, at almost double the pace of all other gins in a market where gin is growing incredibly quickly."
But there is also now more and more innovation across the board too, both in categories like whisky and rum, which are tipped to grow at the rate that gin has, and also in emerging categories where producers are reinventing spirits with an Australian twist.
Some examples can be found in NED Whisky's Sour Mash SKU, alongside Top Shelf 's upcoming foray into the agave sector; 36 Short's handcrafted take on the Eastern European spirit of Rakia; non-alcoholic spirits created by non-alcoholic distillers like Naked Life and also extending lines from existing alcoholic brands like Manly Spirits; and a focus on the eau de vie category from Feels Botanical.
Read the rest of this feature, including more innovations of the Australian spirits sector and tips on making the most of that, in the May issue of National Liquor News.