At last month's Australian Liquor Industry Awards (ALIA), Melbourne's Blackhearts & Sparrows took out the coveted award for 2022 Liquor Store of the Year.
For sibling Co-founders, Jess and Paul Ghaie, the win was overwhelming, and gave them a chance to reflect on the business and its success since they opened their first store in 2006.
"We don't often stop and smell the roses… It's probably true of all small business owners, but it's not that often you actually take the time to sit back, enjoy success and look back on achievements. 2006 was such a long time ago, and we've grown and changed so much since then," Paul said.
Jess added: "We don't do it for the accolades, but this has definitely made me reflect a lot more, even on the last few months, and think about that journey."
The Ghaies said they never expected to be recognised on such a large scale, especially amongst such a strong set of independent retailer finalists.
"Everyone who was nominated were all people who have a real passion for the industry. There's that desire to get great product out there and look after the customer, and I think that was reflected in that whole list of finalists," Paul said.
As for what they think set them apart in such a great list this year, Jess said: "I think in Melbourne, we're pretty well known for our consistency of service and style."
That consistency revolves around a retail philosophy to make everyone feel welcome, and stocking something for everyone, not just the latest revolving trends. Paul says it's always been important to do this and 'democratise wine' for everyone to enjoy.
He said: "It's wine for everybody, so people see us as a really welcoming place to visit. We can give you a $15 bottle of Barossa Shiraz, the latest release Pét Nat, or a Burgundy or Barolo. I like to think we're very approachable in that way, very customer focused."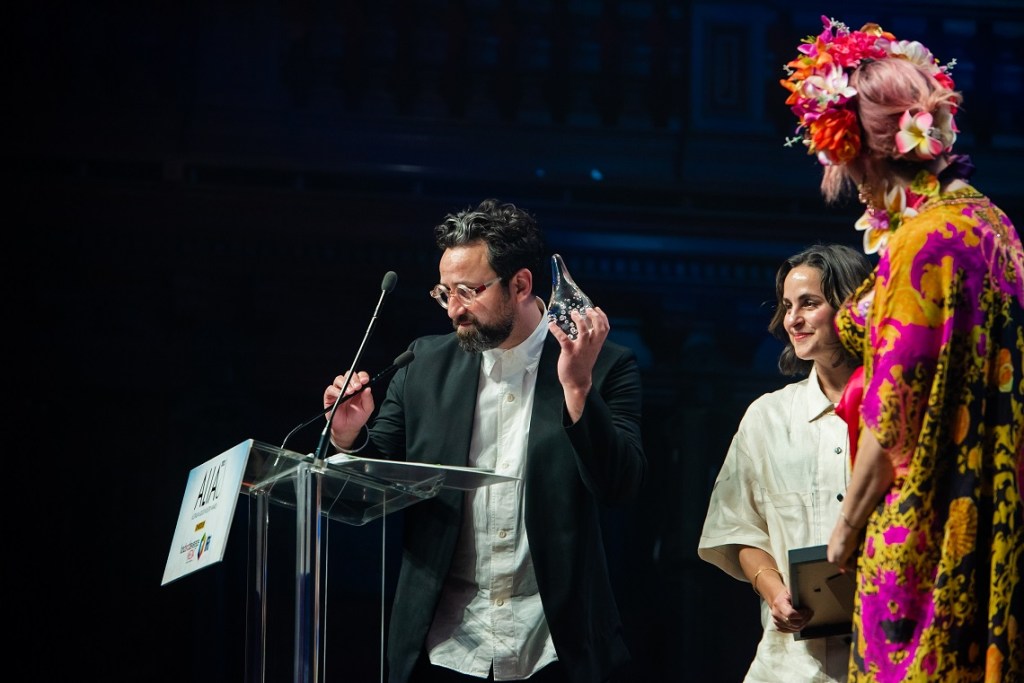 Approachability has always been core to Jess' retail philosophy too. When setting out to open Blackhearts & Sparrows, she aimed to emulate the positive environments often found in fashion retailers, that weren't common in liquor stores at the time.
"Back in the day, I thought bottle shops were not that inviting, or they were intimidating. Not much thought or effort went into the visuals of the liquor store. But I thought clothing stores always looked so beautiful, and lots of time, money and effort went into individually merchandising them," Jess said.
"I thought, 'why can't wine stores look like that?' So it was always very much about creating a really pleasurable and attractive retail experience where everyone felt welcome."
Paul added: "When we were planning Blackhearts & Sparrows in 2005, the industry was very different. It was either big box, supermarket style, cookie-cutter approaches, or high end, intimidating specialist stores. We were trying to find that middle gap where we could create stores that were inspired by fashion and high end luxury shopping, but also an environment that was welcoming, where you could personally connect with staff members."
While a lot has changed over the years in the liquor retail world, the Ghaie siblings still see that personal connection as an enduring and important part of the industry. After such a heavy push into the digital space during COVID-19 pandemic lockdowns, they predict this in-person connection common in independent retail will stay a valuable part of the industry.
"I think in the last two years of COVID-19, lockdowns have made us realise the importance of bricks and mortar, and that human connection," Jess said.
Paul continued: "COVID forced people to do different things, so when that digital side blew up, we thought we might be moving to a digital economy. But we didn't – we now have a very crowded marketplace online. For bricks and mortar retailers, we have an opportunity and advantage over purely online players to provide extra service, extra education and insight, and have that connection with the customer."
This is also why the Ghaies are confident in the future of the independent liquor retail movement, as they think it provides an experience that can't be replicated by big national chains.
"We were told we were crazy 20 years ago for getting into this industry, because we wouldn't be able to compete. I think we've shown we're not competing with [the big chains], we're creating our own path," Jess said.