Victoria's Brick Lane Brewing Community has completed a major expansion that sees it become the country's second largest independent brewery by capacity, according to their calculations.
The expansion solidifies Brick Lane's status as one of the fastest growing independent brewers in Australia, with capacity to increase to around 20 million litres annually. The expanded site includes facilities for both small and large batch production for Brick Lane's own beers as well as the contract brewing side of the business. So far the development of the brewery has seen investment of $50 million, with more planned.
Founder, Paul Bowker, said: "When we launched Brick Lane, we had a clear strategy of ensuring that the business would be sustainable for the long term. This necessitated the design and construction of a brewery that incorporated globally leading technology, efficiency, flexibility and also scalability.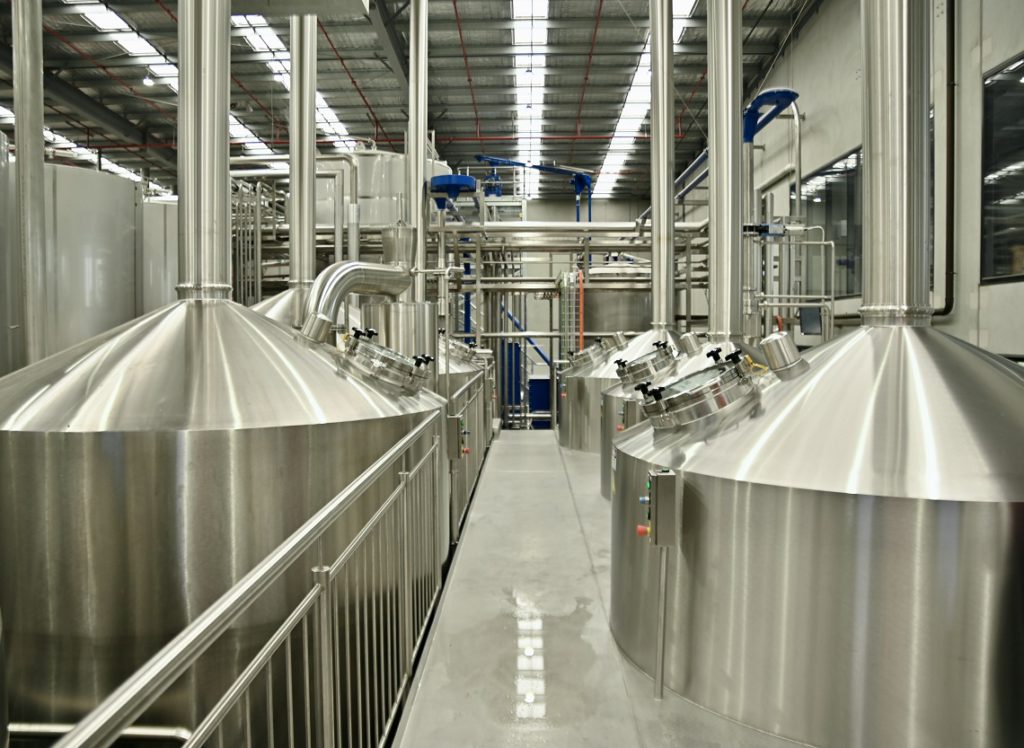 "The consolidation of independent breweries has largely been necessitated by successful breweries reaching a limit in terms of production capacity, with the next step requiring significant additional capital investment and a change to the business model. These breweries are then often folded into the international brewery network to continue their growth and long-term future.
"For some, this is a great option. For us, we want to have the flexibility to determine the path of our long-term future and with the significant support and investment of our shareholder group, as well as our success since launch, we have underwritten this strategy."
National Liquor News recently had the pleasure of touring Brick Lane's Dandenong brewery during the third and final phase of the expansion. Led by Bowker and Jon Seltin, Brick Lane's Head Brewer, it was easy to see just how much work has gone into the site and the importance of each change in the expansion.
Some of the final changes that were being completed at the time include the installation of a third fermentation cellar, comprising of ten 40,000 litre conical tanks; and a new 100 hectolitre brewhouse to sit alongside the existing brewhouse. It was such a big operation that at one stage, part of the brewery's roof had to be removed so equipment could be carried in overhead via crane.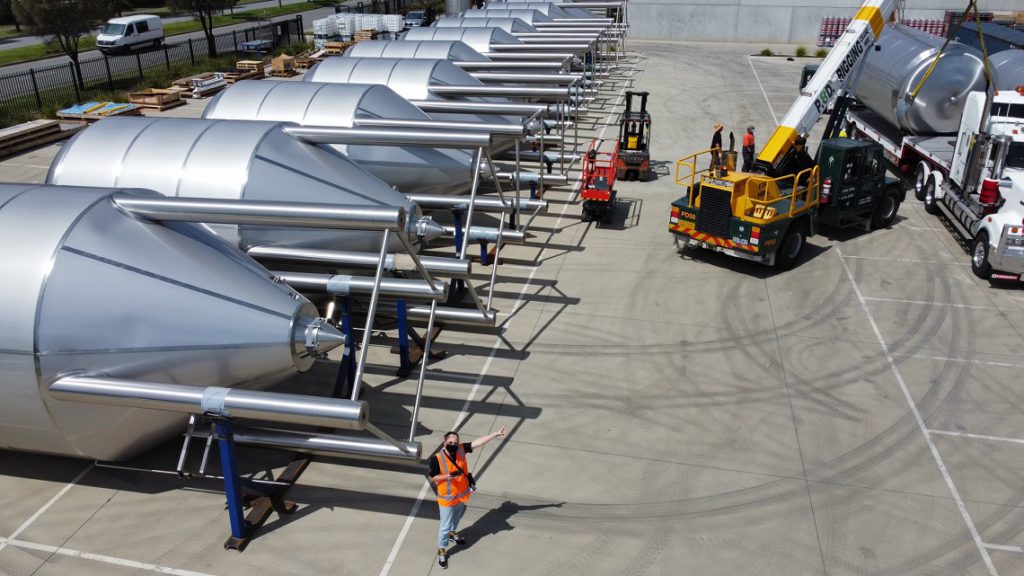 As part of the investment program surrounding the expansion, Brick Lane will continue to adopt world-leading technologies in yeast propagation, fermentation management, automates liquids handling, centrifugation, high-gravity brewing, thermal storage/energy recovery and key packaging. This ensures Brick Lane maintains world class quality, consistency, efficiency and flexibility for the production of all types of beer, sider, seltzers and other drinks.
The technological and engineering advancements also focus on sustainability, reducing energy and water usage requirements, improving beer quality and eliminating the need to use non-renewable filtration aids. Currently in the process of applying for B-Corp certification, Brick Lane is also practicing closed loop recycling, sending spent grain to farmers to feed cattle.
Bowker said: "Brick Lane will continue to invest in capacity and capabilities to not only build a long-term sustainable brewing business, but also support the growth of independent and craft beer in Australia. We look at Brick Lane as the home of brewing in Australia where everyone is welcome."
Read more from Bowker and Brick Lane Brewing Community in the 2022 National Liquor News Industry Leaders Forum, out next month. In the meantime, catch up with the latest issues here.