By Charlie Whitting, Beer & Brewer
Broo Ltd has entered into a binding heads of agreement with East End Hotel Group, a Queensland independent wholesale network based in Bundaberg.
The agreement provides East End with exclusive Queensland distribution rights over Broo Premium Lager 4.2 percent 330ml packaged bottles, a new Broo product that has been developed in collaboration with East End specifically for the Queensland market.
"They approached us about potentially having a different SKU in the 4.2% ABV," Kent Grogan, executive director of Broo, told Beer & Brewer. " Our standard offering is in the 375ml bottle at 4.6 percent. We've all seen the staggering growth of Great Northern, and this will feed into that segment as well.
"This product has been development to really compete in those lower alcohol products. It will still be based on our existing recipe for Broo lager, but it will just have a lower alcohol content. We'll still have our 375s on offer, but this 4.2% is specifically for this particular group in Queensland.
"The brands we have there are really geared towards that mainstream sector. We have some beautiful craft brands as well, but the main game for us in that side of things is mainstream brands."
Broo currently makes its beer at its Mildura brewhouse, which has an annual capacity of 1.6 litres. In order to meet this new demand from Queensland, the company is finalising agreements with Australian contract manufacturers in New South Wales and Victoria.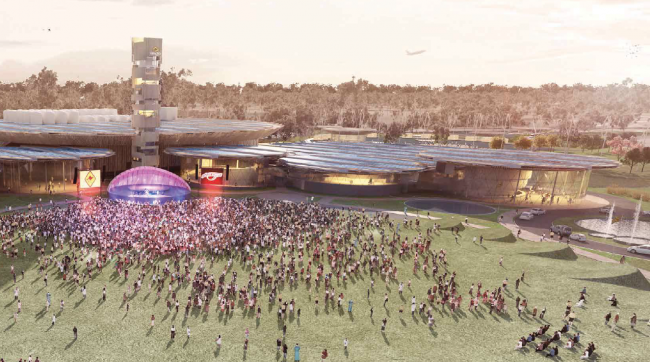 The agreement is subject to standard termination provisions including insolvency, and fundamental breach of supply conditions clauses. The agreement may be terminated by either party if a fundamental breach of supply conditions occurs and is not remedied within 14 days of notice of breach.
The agreement is a welcome shot in the arm for Broo, which is still in the planning stage for its Ballarat brewery, which Grogan conceived 10 years ago as 'the world's greenest brewery'.
"It's often the cart before the horse," explains Grogan. "You've got to build the facility because you can't entertain opening up new market or growth without having that critical mass volume.
"We spent two years designing it with Krones. The only thing that remains is the construction, master planning and funding."
While there were reports that the brewery was considering selling off its 14 hectare plot of land in Ballarat, Grogan has stated that instead, Broo is in discussion with the Victorian government to purchase an additional 10 hectares adjacent to it.
"That's just to really execute the full vision of the project and get additional land for tourism and things like that," says Grogan. "It's a huge project and without any doubt, it's beyond our financial capabilities at the moment. We've been engaged with numerous parties on discussions and opportunities. We need someone in on this. We need the right partner.
"We're very motivated to see this project to fruition. We can get through those master planning components pretty quickly. I think it's achievable to be turning soil within 12 months."
One thing that Broo is selling is its hospitality venue in Sorrento, which Grogan decided had become too much of a distraction from the core business.
"We've got to focus on our core business of selling beer," he says. "It's time consuming to run any hospitality venue properly. We're just too time-poor to do it."