Exceptional Gin.
Lower spirit tax.
Lower packaging costs.
Lower environmental impact for bar professionals.
Fed up with the unprecedented & unsustainable increases on spirits tax, Brookie's have developed a new On-premise exclusive 'Excise Strength' Gin.
Brookie's Excise Strength Gin is a modern crafted gin of juniper and rainforest botanicals designed for the Australian cocktail bar. The core botanicals include juniper, pink grapefruit, coriander seed, native raspberry, and macadamia. This gin stands up in a G&T, stirs down in a Negroni and is made for premium pre-batched cocktails.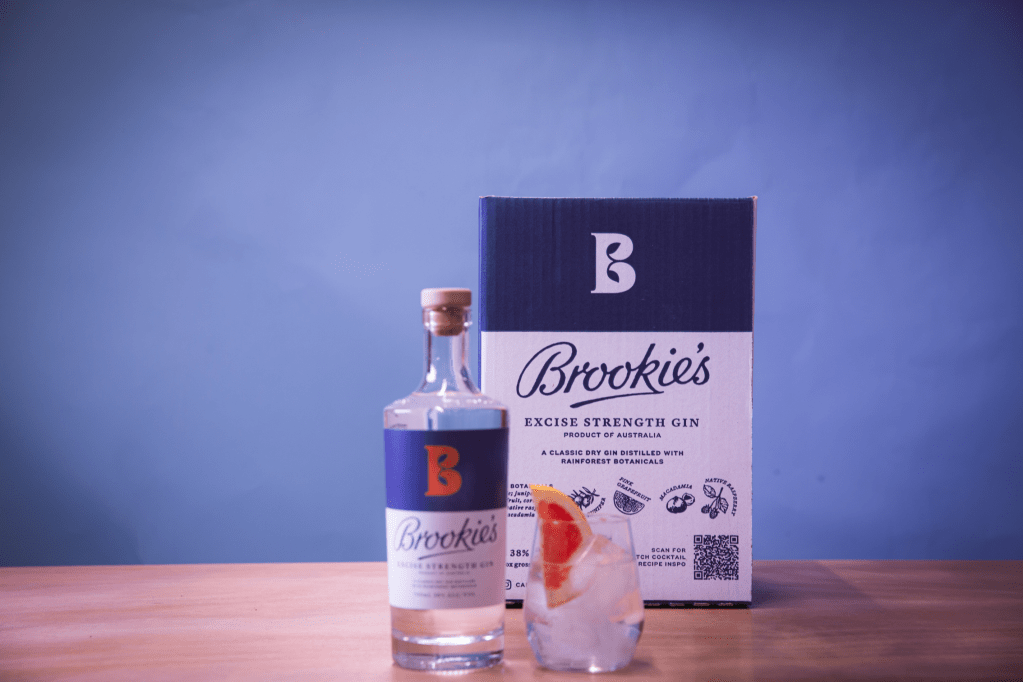 Eddie Brook, Co-founder and distiller at Cape Byron Distillery comments "The spirit that we have created is sensational. We set out to craft a perfectly balanced gin for the modern Australian cocktail bar and versatile enough to be used from classic cocktails to modern inventive drinks…but this is more than just a great gin. Our goal is for Excise Strength Gin to create momentum for change to our unsustainable and archaic excise system. Spirits are unfairly taxed compared to other alcohols in Australia, and the producers & venue owners in our industry feel the brunt of this discriminatory spirit tax. If we can inspire conversation in our Industry and with government whilst sipping on a delicious Brookie's G&T in hand, then we'd be pretty happy with that."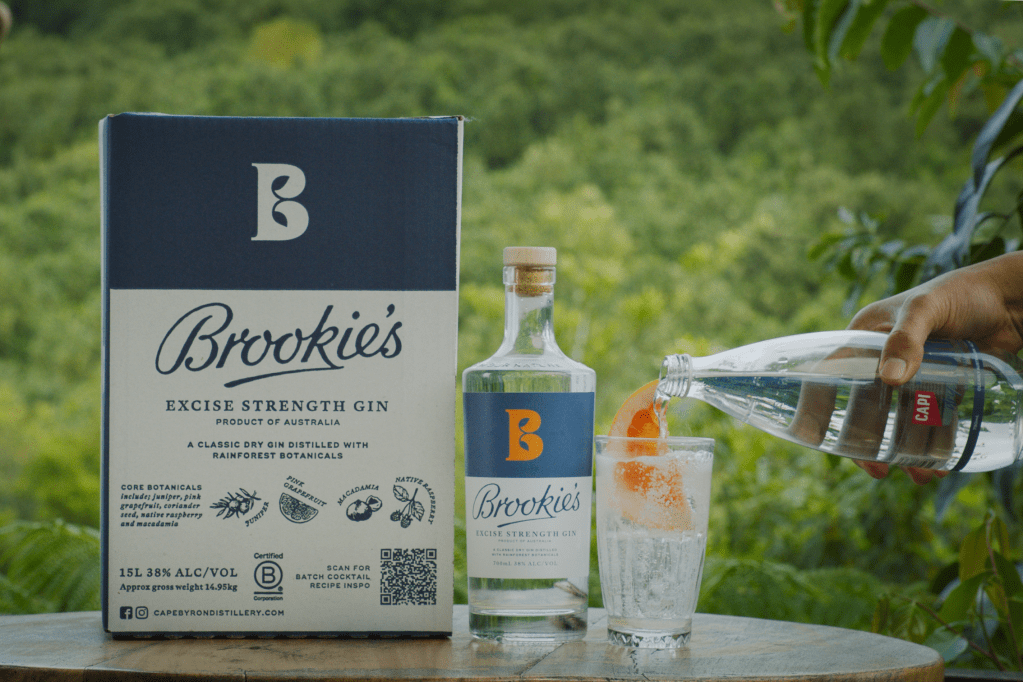 Not content with just distilling a premium gin, Excise Strength is only available in a bulk format, the first-of-its-kind, a 15L 'jug in a box'. This innovation reduces the packaging costs and the environmental impact, savings that Brookie's can pass onto the venue to provide a premium Australian gin at a competitive price point and saving the planet on waste.
Innovation in sustainability is constantly evolving at the distillery, a recent upgrade at the distillery has also seen the implementation of a closed-loop waste management system converting all the wastewater from the distillery's gin and whisky production into liquid fertiliser for the rainforest property.
Get in touch with the team Brookie's info@capebyrondistillery.com 02 66847961