Brookie's made it their mission to lift spirits across the globe with the release of ready-to-enjoy selections:
Brookie's Byron Dry Gin & Tonic with Native Finger Lime.
Lower on sugar, delicate in flavour, and 100% natural
Brookie's Native Plum Gin Spritz, with Strawberry and Mint.
Super refreshing and made from 100% natural ingredients. This fruity mix is crafted with their famous Davidson Plum infused Slow Gin, a fruit from the rainforest of Byron Bay.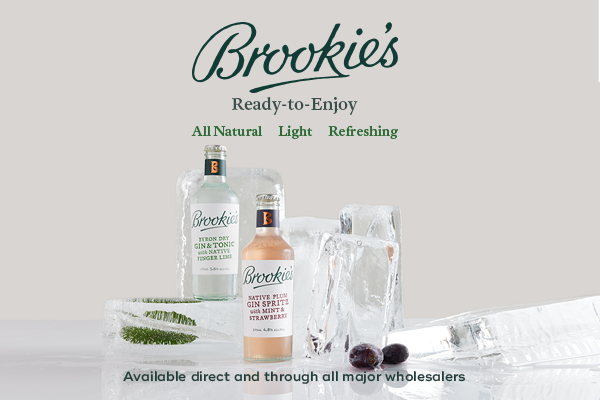 Consumers now more than ever are searching for premium, quality, convenience, natural and lower sugar premium drinks. Brookie's team focused on developing the perfect serves – premium and well-balanced premixes for the conscious consumer:
All Natural
Light
Refreshing
Easy to open crown seal, twist-off cap
RRP $29 – 4 pack
Brookie's Byron G&T won the Gold Medal at the Spirits Business Awards 2021 while Brookie's Native Plum Gin Spritz followed closely winning the Silver Medal!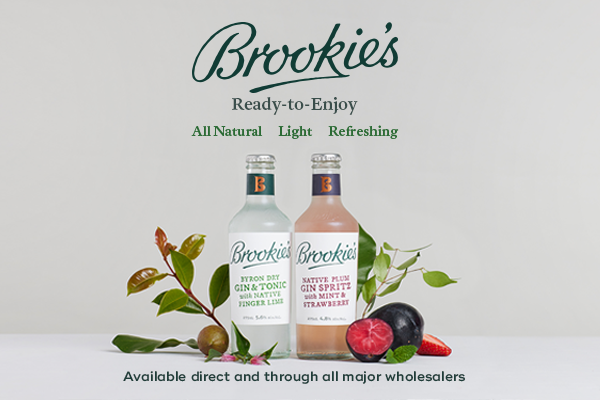 "It was a great thrill to receive the news that our ready-to-enjoy releases had won Gold and Silver at The Spirits Business Awards not even 6 months after their release. We're blessed with an abundance of incredible native Australian produce in the Northern Rivers & we get excited about showcasing these 100% natural flavours in our product range, standing us apart from the usual choices available to consumers." ~ Eddie Brook, CEO & Distiller.
For more information or to view stockists, head over to capebyrondistillery.com/product-category/premix/
Contact: info@capebyrondistillery.com