With a rich and mysterious history, Chartreuse is a brand that deserves a space in any modern establishment.  Every time you taste this exquisite liqueur it is a different experience with hints of vanilla, cinnamon, liquorice, honey, just about every citrus fruit and clove dancing on your palate.
With so many flavours in one bottle, it would seem difficult to mix Chartreuse with anything else.  Behold, the Chartreuse X PS Falernum Verte Soda Collaboration, limited edition.
The creative team at PS40 Soda have developed a unique falernum blend to marry perfectly to Chartreuse – Traditional falernum contains flavours of ginger, lime and most often cloves or allspice.  The addition of almond and walnut in this PS Falernum Verte soda blend, softens the palette while adding a touch of warmth with every sip.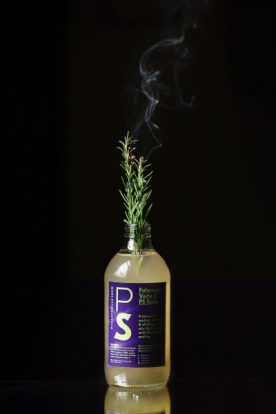 Thor Bergquist, Director of bubbles added,
"Chartreuse and falernum is a classic combo with bartenders and we wanted to bring that to the public in a fun, bubbly way.  The hardest part was using ingredients not typically used in soft drinks, but while we were roasting almonds and walnuts, toasting cloves and allspice and peeling lime zests, the factory smelt like Christmas".
Australian Spirits distributors of Chartreuse, Spirits Platform, have accommodated the soda offering to assist the on-premise channels during these unprecedented times.  The soda will be made available as a consumer takeaway cocktail offering, accompanied with a 50ml bottle of Green Chartreuse for the public to enjoy at home while many venues remain closed.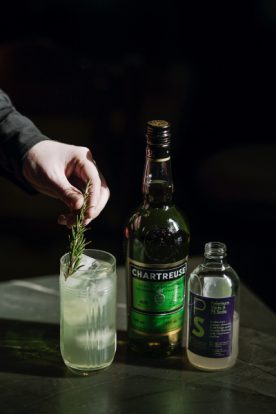 With #chartreuse1605 day upon us, we reflect on the tradition that still exists today in that only two monks are entrusted with the secrets of Chartreuse.  Why is 1605 so special?  It marks the day when the monks received a gift from Francois Hannibal d'Estrées, the ancient manuscript from an "elixir" nicknamed the 'elixir of long life'
These two monks are the only people who know the recipe, the ingredients, the preparation, and production of the secret green elixir.  What we do know is that it includes over 130 herbs, botanicals, plants, roots, leaves, vegetation extracts and flowers steeped in alcohol in the concoction.  The colouring, completely natural, comes from Chlorophyll for the green, and saffron for the yellow versions.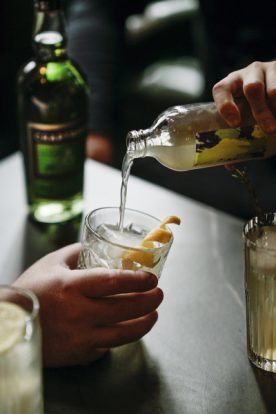 Today, Chartreuse continues to remind us what a unique, versatile and beautiful liquid it is, and the only liqueur in the world with a completely natural green colour.
So, even thou it's the eve of #chartreuse1605 day, let's raise our glass and cheers to this one of a kind liqueur!  Santé!
The limited edition PS Falernum Verte Soda will be available in the coming weeks exclusively in retail via Dan Murphy's online, otherwise if you are a venue looking to add this to your takeaway cocktail services then head over to @chartreuse_australia or contact drinks@spiritsplatform.com.au
#chartreuse1605 @chartreuse_australia
Australian Distributor:  SPIRITS PLATFORM
Level 1, 40 Lord Street, Botany NSW 2019
T 1300 460 403 | W  https://spiritsplatform.com.au/