For centuries, the prevailing wisdom has been 'white wine: chilled, red wine: room temperature,' but changing tastes and changing climates are challenging the norm.
Room temperature is a nebulous thing. The Oxford English Dictionary states that it is 'conventionally taken as about 20 °C (68 °F)' – a number that will strike many Aussies as unseasonably chilly, but equally, perhaps a touch warm for wine. And there are so many variables at play – the wine, the room and ultimately, where in the world you are.
Why chill a red wine?
There's one school of thought that holds that the convention for serving red wines at 'room temperature' dates back to the period when the drink would largely be consumed in the cool, stone manor houses and castles of medieval Europe. There aren't too many of these in Australia, and Mike de Iuliis, Winemaker at De Iuliis wines, views chilling as something of a correction in the Australian context.
"Realistically, we are just taking our reds down to European room temperature which is traditionally a lot cooler than the standard Aussie room temperature in warmer months," de Iuliis says.
This point also emphasised by Mitchell Taylor, third generation Winemaker and Managing Director of Taylors Wines.
"The art of wine and temperature is very important to us at Taylors Wines," Taylor says.
"Since 'room temperature' has evolved over centuries, most red wines need a bit of chill before serving, but the ones that shine are the lighter styles – Pinot Noir, Grenache, and even some of the more alternative wine varieties like Tempranillo.
"Wines that are fruit-forward in style with a little less alcohol and tannin complexity really shine with a bit of time in the esky or the fridge. Aussie summers are the perfect time to come together and enjoy the warm sunshine, but the warmer temperatures are a killer on our red wines.
"Serving a Pinot Noir at room temperature on a 26°C day ruins the delicate, nuanced flavour of the wine, which is why many people don't consider red wine as an option to enjoy during summer."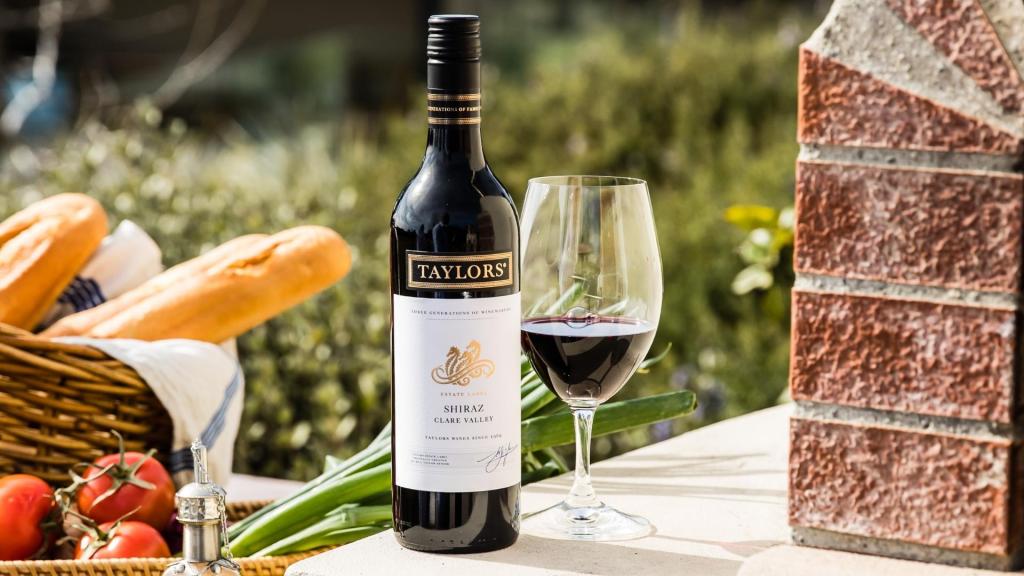 Which wines reward a chill?
The suitability of lighter-style red varieties for chilling is something that all producers in this story highlighted to National Liquor News.
"Personally, we think any variety that is naturally fruit forward, lower in tannin and anything that has good acidity will generally drink well chilled," say Ashton and Carla Hendriks, Owners and Winemakers at EDAN wines, which produces a chilled red muscat.
Richard Burch, second generation vigneron at the Margaret River-based Mon Tout Wines agrees, saying: "Juicy, fruit-forward reds usually sing with a bit of chill. Grenache, Pinot – varieties we work with a lot in the South West are ideal for chilling. But even moving up into Syrah or Merlot – lightish reds with body – these could certainly benefit with some time in the fridge."
For Patrick Underwood, Winemaker at Little Reddie, grape strains from Italy respond particularly well for a spell in the fridge.
"I love the way that chilling Italian varietals can just slightly subdue their tannin and let the fruit shine," Underwood comments.
And de Iuliis says similar, pointing to his own Italian background: "I'm Italian in heritage, if you can't tell by my last name, so we produce the Italian varietals of Sangiovese and Montepulciano which are incredibly delicious when served chilled. Especially on a hot summer's day, which hopefully we will have plenty of this year."
De Iuliis also believes that for consumers, there's good value to be found with these alternative varietals.
"Consumers are really jumping on the Pinot trend at the moment, and while we love Pinot Noir, it can be expensive to get high quality Pinot," de Iuliis explains.
"Australian wine producers are doing great things with other light red Mediterranean varieties like Sangiovese, Montepulciano, Barbera and Tempranillo that fit right in as chilled reds."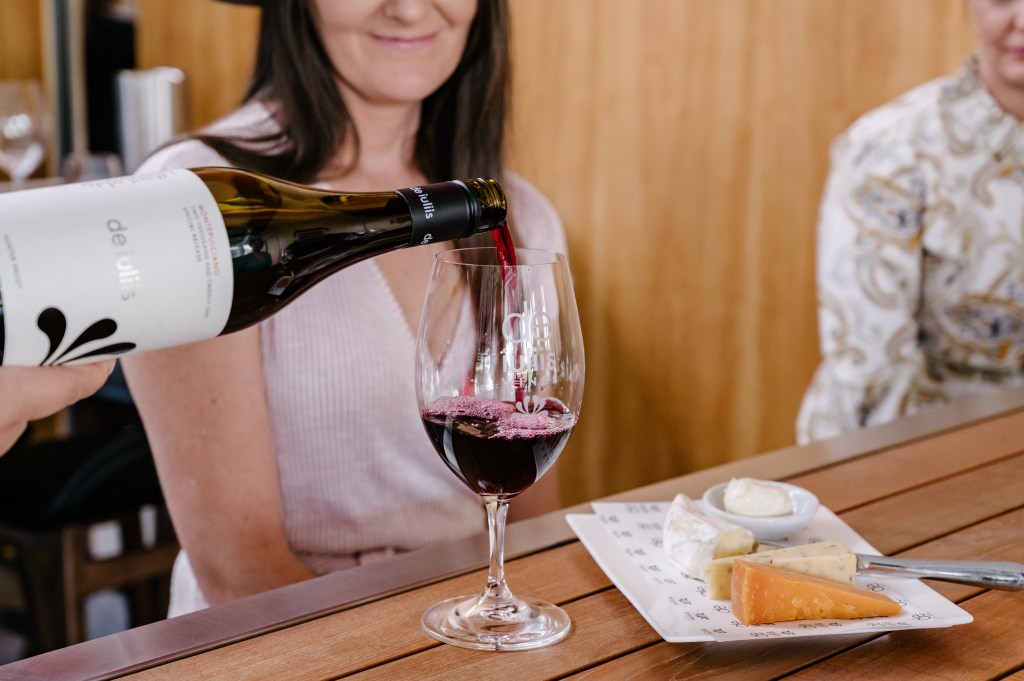 Why choose chilled reds this summer?
While summer tends to beckon consumers more towards whites and rosés, chilled reds have a lot to offer for the season. The Hendriks, for example, noted how chilled reds can be just as complementary to the season as other styles when the mercury climbs.
"To the broader wine drinking population, it's more variety and another alternative if you're tired of drinking, say, rosé all day," the pair comment.
"It's also great if that meal you're having won't pair with anything else but a good red and it's too hot to drink something the same temperature as your kids paddling pool."
The pairing potential is highlighted by Underwood, who says: "They go brilliantly with the foods we love to eat in summer – BBQ, pizza, olives and dips."
De Iuliis notes that the wines are the ideal accompaniment to the flagship occasions of the Australian summer.
"With Christmas just around the corner, leftover ham sandwiches while watching the Boxing Day Test match is an awesome combination," the winemaker says.
"Although any light, fresh summer dishes like salmon crudo, BBQ lamb chops with Greek salad or a classic panzanella salad would be pretty perfect.
"Our long, hot summers need vibrant reds that are refreshing and approachable. You can still get elegant, juicy characteristic of the variety when the wine is chilled it just makes you want to top up your glass again and again. Also, this offers a great alternative for the traditional red wine drinker."
Retailing chilled reds
Producers in this story had a few key tips on how retailers can best take advantage of the opportunities found in this category.
For Taylors, educating the customer on the correct temperature of serve has been a key mission.
"We've done a lot of work through POS, neck tags and bottle stickers to demonstrate the importance of serving temperature for red wines," Taylor says.
"We've made it easy to know when a wine is just right to serve through our Optimum Drinking Temperature Sensors, found on the back labels of our Estate and Promised Land ranges. These interactive labels change colour depending on the temperature of the bottle."
Nevertheless, the key tactic Taylor recommends is one that will be familiar to all retailers.
"The biggest thing we've seen change opinions is tastings," he says.
"When you show a red wine slightly chilled, and at room temperature, people can see a clear difference in not only the flavour of the wine but the quality of it. We do these types of tastings at many events, and they really open people's eyes to why they should consider temperature when serving and enjoying red wine."
Not only do different temperatures showcase the variety and complexity of wines, but chilling red wines also plays with consumer expectations, and can be a sure-fire conversation starter.
"Temperature is a fun way to engage shoppers during the summer months, so creating tasting experiences or education points in-store provides opportunities for retailers to engage with their customers on a deeper level," Taylor adds.
"Adding a selection of red wines in the fridge or shelf-talkers with recommended serving temperatures for red wines is a simple and engaging way to do this."
And Mon Tout's Burch agrees – getting these wines in the eyeline is all-important.
"If space allows, dedicate an entire shelf to chilled reds alone. Visibility is an important tool to generate awareness on how a wine should be served, so creating visual opportunities to engage customers is key," Burch said.