Manly Spirits Co. has kicked off 2023 on a high note, representing Australia on a global stage and dominating the competition with its Coastal Stone Shiraz Cask awarded Best in Category and Gold for 'Australian Small Batch Single Malt', while the Coastal Stone Pinot Cask won Bronze for 'Australian Small Batch Single Malt' at the world-renowned World Whiskies Awards.
The triple win for the Aussie spirits company known for its premium, handcrafted Australian Gin, Whisky, Botanical Vodka and Liqueurs, underpins the success of its Coastal Stone range.
"We are incredibly proud for our Coastal Stone Shiraz Cask winning best in category and gold medal for small batch single malt at the world whisky awards. The expression is a perfect balance of the distilleries malty new make with ex Aussie red wine casks matured by the sea in Sydney's sub-tropical climate. Subtlety and balance is achieved by this combination making us very happy campers in expectation for our future releases using ex wine varietal casks." said Vanessa Wilton, Creative Director of Manly Spirits.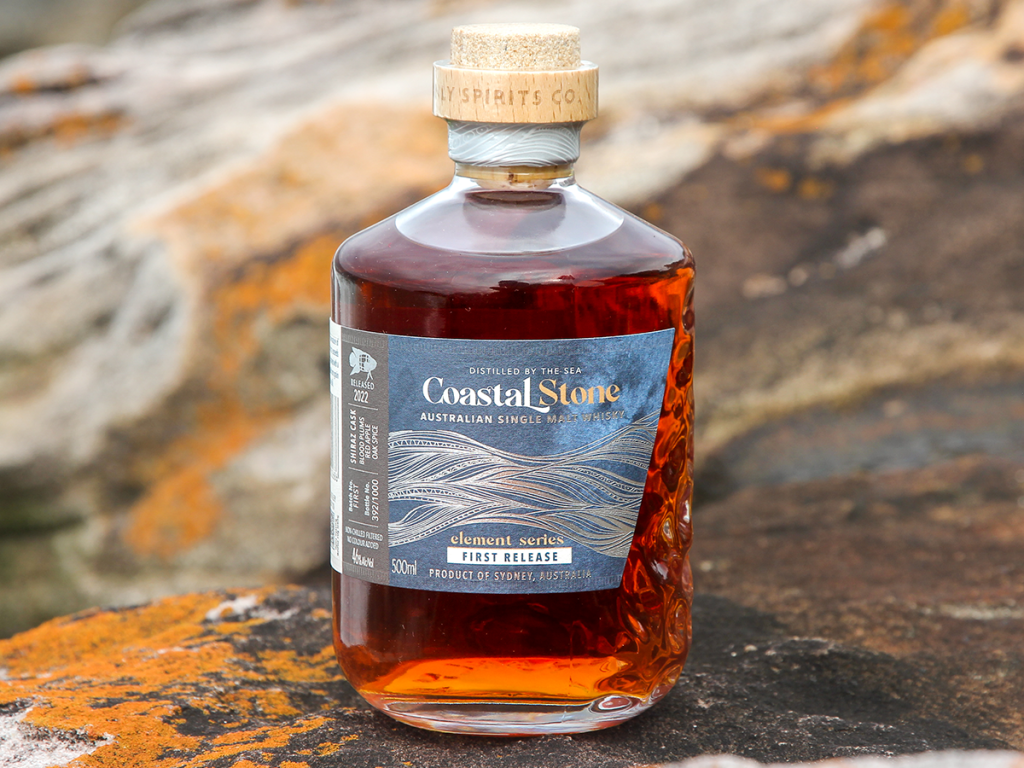 Following national success of the Element Series, the Coastal Stone collection has extended its range with the launch of Nor'easter, a luxurious, contemporary signature single malt whisky with an attractive $100 price point for Australian whisky aficionados and whisky newcomers alike.
Coastal Stone Whisky: Nor'easter is inspired by the prevailing summer breeze that hits the coast of Sydney and creates a temperate climate for optimal whisky maturation. This whisky will be the quality staple of the Coastal Stone range for years to come with each year seeing a different 'vintage'.
Nor'easter is smooth and aromatic, with rich dark fruits and five spices with a long, elegant finish.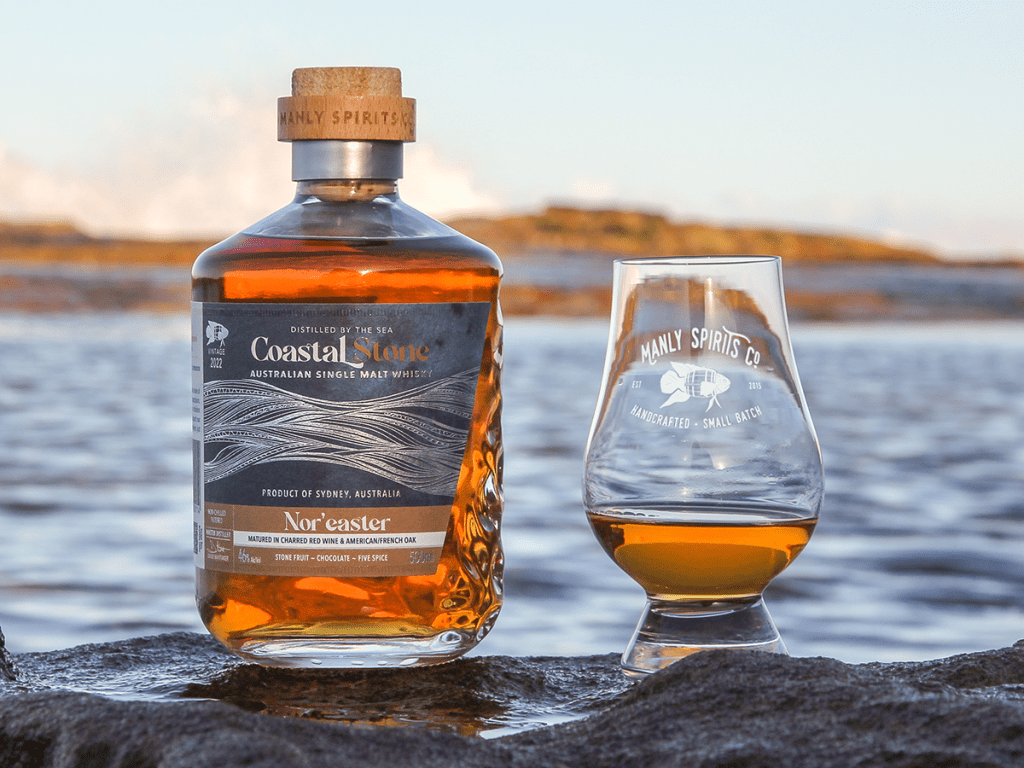 To be enjoyed neat or as cocktail.
Cocktail Recipes:
Manhattan
Ingredients:
60ml – Coastal Stone Nor'easter
30ml – Rosso/Rouge (sweet) Vermouth
2 dash Angostura or other aromatic bitters
Glassware: Nick & Nora (pictured) or Coupe
Method: Add all ingredients, stir in a large mixing glass, strain over ice
Garnish: Maraschino Cherry
Old Fashioned
Ingredients:
60ml – Coastal Stone Nor'easter
10ml – Simple Sugar Syrup (2:1)
4 dash Angostura or other aromatic bitters
Glassware: Old Fashioned Glass
Method: Add all ingredients, stir in a large mixing glass, strain over ice Garnish: Orange Peel