It's official, Coopers Australian Lager has just dropped.
Anticipated to be one of the most exciting releases in the brewery's 162-year history, Coopers Australian Lager will be the first of its style to hero the iconic Coopers roundel.
This release signifies a major push by Coopers into the highly popular lager category, which represents more than 80 per cent of total beer sales in Australia. A recent trend that's come out of the beer category is that the average beer drinker now consumes multiple brew styles every month. In fact, almost half of Australian beer drinkers are now consuming both ales and lagers, a market trend that Coopers is meeting head on with its new Australian Lager release (IRI MAT TO 5/02/22 & TRA brand research 2022).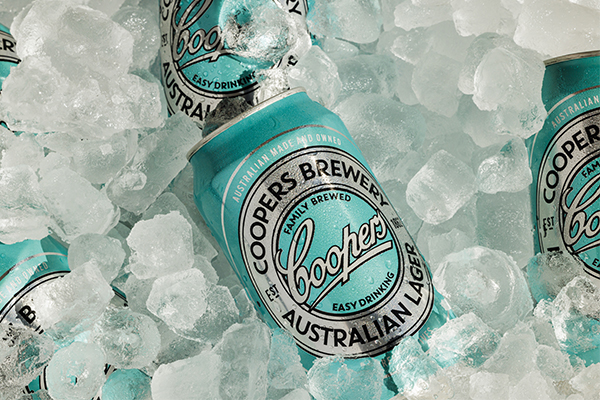 With a bright golden hue originating from Coopers' own lager malt, this brew pours clean and clear. This easy-drinking modern Australian Lager features stone fruit and citrus aromas, with a dash of late hopping adding subtle tropical notes. A slow fermentation using traditional lager yeast creates delicate floral notes on the palate.
The national launch of Coopers Australian Lager will be supported by outdoor media, trade activations, key events, partnerships and a major social campaign.
Coopers Australian Lager has an ABV of 4.2% and is available now in 375mL cans and 50L kegs.