In the 2022 National Liquor News Industry Leaders Forum, Cam Pearce, Director of Marketing and Innovation at Coopers, said the brewery has plenty to celebrate as it goes into its 160th year.
Despite the lingering effects of the global pandemic, Coopers posted solid sales growth in 2021 with its popular beer cans leading the way.
Total beer sales, excluding non-alcoholic beers, were up 2.8 per cent on the previous financial year – a result that was "better than expected" – but below the record volumes achieved in 2016-17.
The can format continued to grow in popularity and now represents more than 30 per cent of Coopers' packaged beer sales. Cam Pearce, Director of Marketing and Innovation, told National Liquor News that Coopers will continue to capitalise on this trend with new releases and old favourites being made available in cans.
"We expect the can format will continue to grow in popularity and have no expectations that it will taper off. Coopers Pale Ale is the clear leader in can format along with strong support for the XPA, Sparkling Ale and Mild Ale cans," he said.
Highlights during 2021 included the expanded Coopers portfolio with the limited-release of two new beers, Hazy IPA and Australian IPA, while the rebrand of Session Ale to Pacific Pale Ale struck a chord with the surfing community, delivering increased popularity.
Meanwhile, Coopers Best Extra Stout, one of the brewery's oldest beers, became the latest to be packaged in aluminium cans and continues to perform strongly with sales approaching the levels last seen in the 1950s.
"Overall, we're seeing consumers continue to gravitate towards authentic brands they can trust with emphasis on high quality and local provenance. That is driving demand for Coopers beer despite the pandemic still impacting sales across the industry," Pearce said.
The second half of the 2021 calendar was challenging with lingering lockdowns in some states impacting sales volumes. However, Coopers is approaching 2022 with a sense of optimism – and has plenty to be positive about as it celebrates its 160th anniversary.
"While we're not generally a brewery to blow its own trumpet, we believe 160 years is a milestone worth acknowledging. We have some events planned to mark the celebration as we look forward to the next 160 years," says Pearce.
In 2021 Coopers also rolled out its 'Forever Original' brand positioning, which underpins its strategic direction for all aspects of the business.
Since Coopers' foundation 160 years ago, it has been a brand of no imitations, no pretending, and above all else, a brand that strives for authenticity. 'Forever Original' encapsulates this spirit perfectly and is a timeless reminder of its promise to drinkers.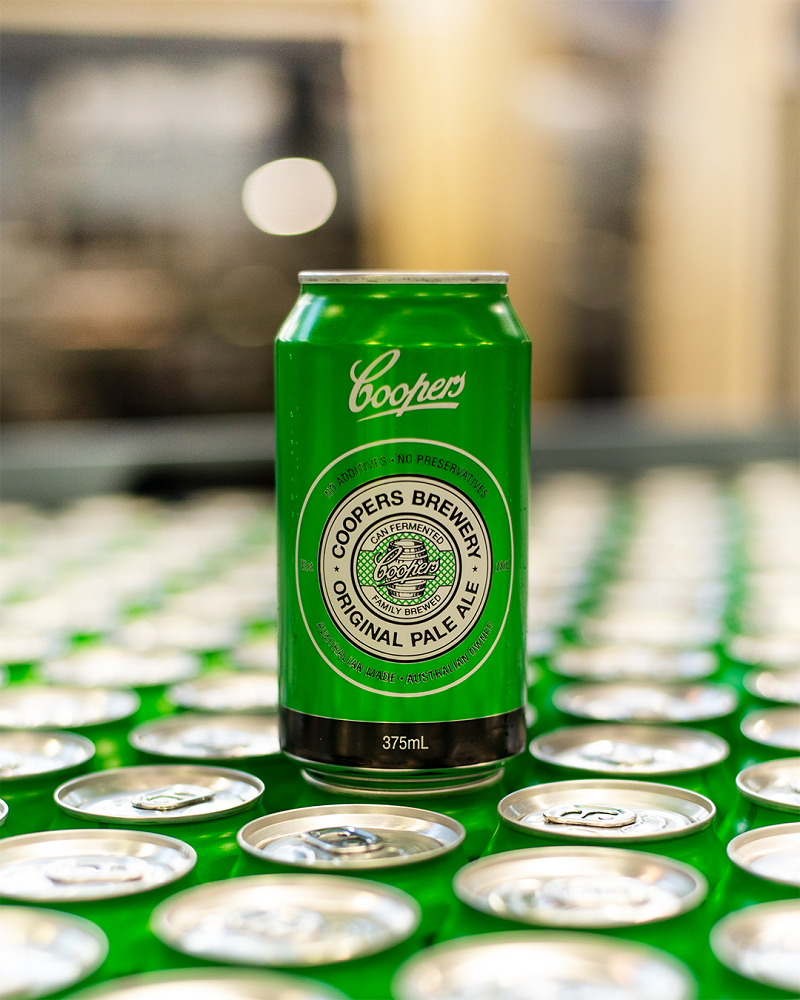 Bright spots from the brewery and malting plant
Coopers Brewery has unveiled plans to invest $15m in expanding its onsite warehousing capacity at Regency Park in Adelaide. This will boost beer storage capacity at the brewery by almost 50 per cent and allow Coopers to store all product on-site.
The new warehousing capacity will deliver both logistical and cost efficiencies. Coopers has a strong continuous improvement strategy which will continue in 2022.
Throughout 2021, strong demand for Coopers' high quality malt, particularly from new and existing international customers across Asia, has led the plant to operate at near capacity.
Also in the last year, Coopers received accreditation for environmental standard ISO 14001, and health and safety standard ISO 45001. These achievements capitalised on the numerous sustainable practices in place across the brewery, and the good level of work health and safety measures.
Article written by Deb Jackson.
Read more from the 2022 National Liquor News Leaders Forum here.