Australia's largest independent brewery, Coopers, will launch a limited seasonal edition, the Hazy IPA, on 17 August.
Hazy beers are typically characterised by their intense, fruit-forward aroma, soft carbonation, creamy mouthfeel and opaque appearance – and the Coopers Hazy IPA delivers all that. Coopers Managing Director and Chief Brewer Dr Tim Cooper says Hazy IPA is a hoppy, sessionable beer with tangerine, orange and citrus flavours and aromas from the fruity Ahtanum and Strata hops.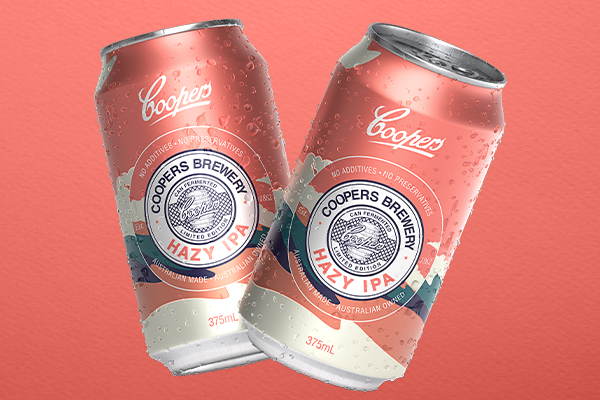 "It's a softer, easy-drinking beer that fits comfortably within the New England IPA style as opposed to more aggressive West Coast IPAs," he says.
Coopers Hazy IPA has a 6.2% ABV and a 27 IBU. It will be available for purchase in kegs and four-pack cans retailing at around $22 across Australia in all good bottle shops.