Endeavour Group has taken the Dan Murphy's small format to South Australia, opening the state's first store with the concept in the suburb of Glenelg.
This is the third small format store opened under the Dan Murphy's brand across Australia, following the opening of stores in Elanora Heights (Sydney) in 2019 and Benowa (Gold Coast) in 2020.
The Glenelg store features a hyper-localised product range, electronic shelf labels and a full service drive-thru, where customers don't need to leave their car to complete an end to end shopping experience. It's the first small format store and second store overall to feature a full-service drive-thru like this.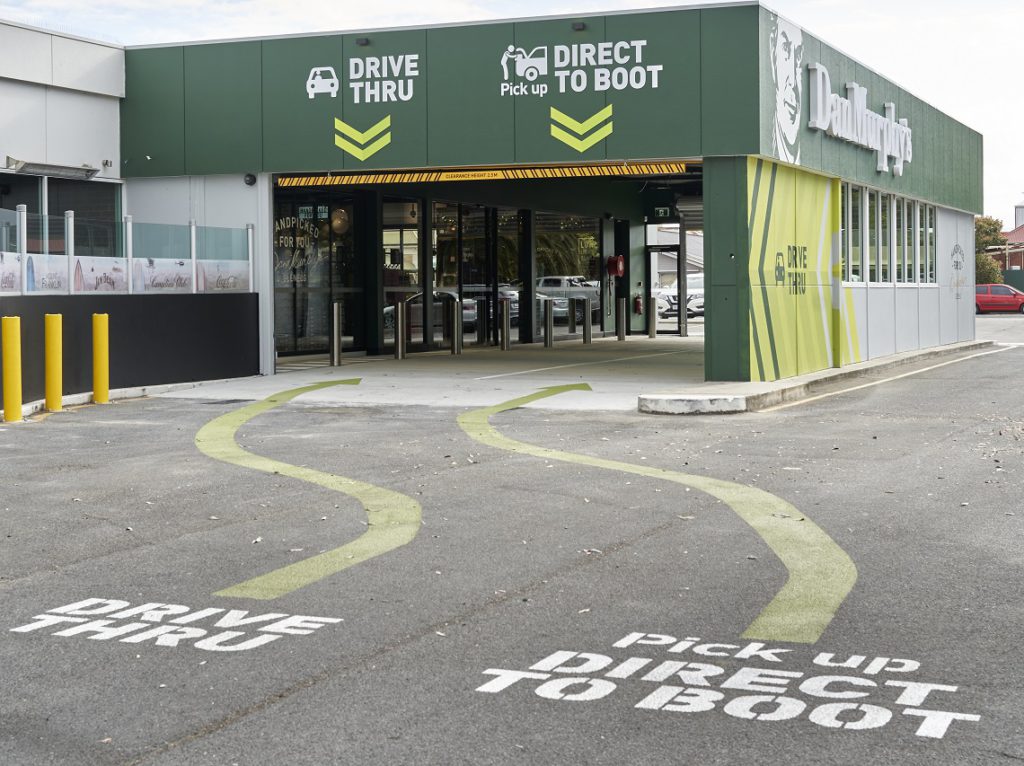 Dan Murphy's Managing Director, Alex Freudmann, said drive-thrus will become increasingly important to the retail strategy ahead.
"We know customers expect so much more from us than products on shelves, which is why we are increasingly innovating and using technology to create our stores of the future," Freudmann said.
"Since COVID, customers are expecting more convenience and contactless shopping experiences in our stores, which is why we are looking at investing in drive-thrus."
The new store has been converted from a former BWS store and is just 400sqm in size. Like the other small format stores, this is just a fraction of the size of a traditional Dan Murphy's outlet.
Store Manager, Ben Turner, said this layout alongside the drive-thru ability will help Dan Murphy's Glenelg provide shopping experiences that are tailored to local customers.
"Because we have a smaller trading area than a standard Dan Murphy's, it means that the team have spent a lot of time ensuring the range will cater to the locals," Turner said.
"This drive thru offers customers the ultimate convenience, as they can just drive in (remain in their car) and place an order with a team member and their drinks will then be delivered directly to their car boot within minutes, after RSA checks."
Dan Murphy's Glenelg also houses the retailer's new flagship design and is the third store in the state to have electronic shelf labels. These labels are equipped with Near Field Communication (NFC) tech, so customers can tap them with their smartphones to get more product information. Through these labels, customers will also be able to see price changes and customer ratings in real time.