Forget the boughs of holly. Boost your gifting offering this year, with the unique selection of delicious drams from the worlds' most trusted independent spirits brands from Proof & Company.
In time for Christmas, check out the range of 2020 gifting options available for the indulgent and adventurous consumers. Drinks by the Dram advent calendars with gin or whisky are the perfect fun-sized option for those looking to explore (or for those who don't want to fork out for a whole bottle) 12 whiskies or gins from across the world, all individually waxed-dipped and labelled. These 12 days of delicious drams offer that special surprise and delight experience at the exciting unwrapping!
The whiskey baubles are the perfect stocking filler – and make for taking down the tree a treat!
"Drinks by the Dram offers you the very highest quality gifting solutions for this key selling period or indeed for all-year-round gifting," says Simon McGoram – regional sales manager for Atom Brands the UK-based craft spirits producer and exporter behind Drinks by the Dram.
"Since 2009, Drinks by the Dram has been offering waxed-dipped and handsomely labelled samples of the world's favourite spirits to aficionados, spirits curious and newcomers alike. We currently have more than 5,000 spirits now available in sample format (and counting) and our Australia gifting options, available through Proof & Company, offer a carefully curated selection of tasting packs that will excite and delight your customers this festive season."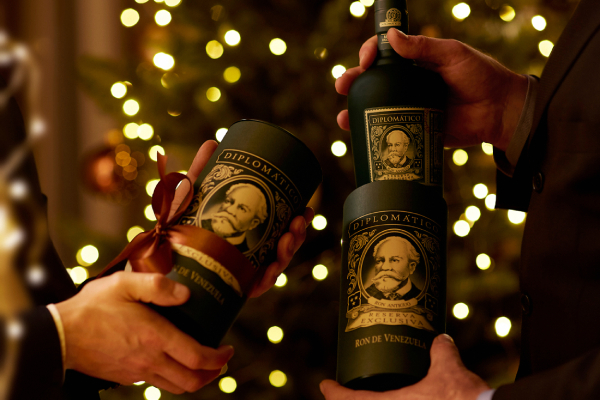 In time for Christmas, more of Proof & Company brands were inspired by the excitement Christmas shoppers have for fun and creative gifting options from loved brands.
Diplomático and Plantation Rum have released their indulgent top-shelf offerings in tasting glass packs to share. Never Never Distilling Co is due to release their tasting set, featuring their award-winning core range – Triple Juniper, Southern Strength and Juniper Freak – in 200ml bottles. Alongside a Gin & Tonic pack with Triple Juniper and Southern Strength, they have partnered with Fever Tree Indian Tonic Water and Ginger Beer.
"Each year, we continue to evolve our range of gifting options. This year joining the ATOM Brands Drinks by the Dram sets are some local options from Never Never Distilling Co and some new lines from Diplomático and Plantation Rums. Personally, I am excited about the Plantation Stiggins' Fancy Pineapple Rum pack with the eco-friendly metal straws!", says James Chew Wynn-Williams, National Sales Manager at Proof & Company Australia. "This activity is designed to drive increased transaction value for our retailers and extra footfall to our partnered outlets during key selling periods."
For more information, such as availability and pricing of the 2020 Christmas Gifting range with Proof & Company, contact us at ordersau@proofandcompany.com or call (03) 9399 3532 and press "3".