Made with the intention of disrupting Australia's stagnant light beer category, independent brewers Stone & Wood created East Point, a lightly soured, lower alc beer with a zesty tang.
In a scene long dominated by light macro-lager brands, East Point draws on the popular aspects of craft brews in order to shake up expectations of what a lower alc beer can deliver. Slightly hazy and lightly hopped, Stone and Wood have created a drink with a complex flavour profile but still highly sessionable at 2.7% ABV.
Inspired by the rolling waves and rugged cliffs of Cape Byron, East Point was created for the drinker who's invested in an active lifestyle, but still wants to be part of the action when mates get together. Perfect for those who've been on the scout for something lower in booze that still quenches a thirst – East Point is a refreshing beer that says 'early start tomorrow' to line the fridge doors with.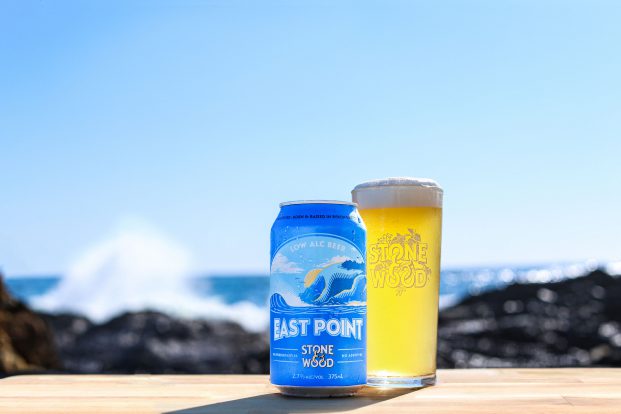 As a lower alc beer, East Point caters to the expanding health-conscious consumer market. Recent data from the IWSR (International Wines and Spirits Record) has shown the increasing consumer interest in 'better-for-you' products has catalysed the development of no- and low-alcohol beverages.
Put simply, East Point caters for the drinker who is conscious of their busy day tomorrow but wants to enjoy what they're drinking today.
East Point is now available in four-packs of 375ml cans or cartons of 16 cans.
Stone & Wood
100 Centennial Circuit
Byron Bay NSW 2481
Ph: (02) 6685 5173
Customer service and order enquires
trevor@stoneandwood.com.au