Los Altos, Jalisco – In the heart of the Highlands region of Jalisco, where the rugged landscapes echo with Mexico's timeless spirit, Espolon Tequila was created as a tribute. Distilled at the Casa San Nicholás, this tequila is a labour of love driven by the legacy of Maestro Tequilero Cirilo Oropeza, a visionary who sought to redefine tequila's identity.
At the heart of Espolon's philosophy lies a commitment to crafting tequila that transcends convention. Oropeza envisioned a tequila that pays homage to tradition while boldly forging ahead into the future. This quest for excellence is palpable in every sip, a product of unique fermentation and distillation techniques utilizing hand-harvested 100% Blue Weber Agave from the highlands of Jalisco.
Each bottle of Espolon Tequila tells a story, a narrative of Mexico's rich culture and history. Inscribed with the iconic Rooster, a symbol synonymous with Mexico's courageous spirit, Espolon pays tribute to the artists who have vividly portrayed the country's heritage to the world.
Espolon Tequila offers a diverse range of expressions, each meticulously crafted to suit your palate and preferences:
Espolon Blanco is the purest unaged expression of Espolon tequila delivering a perfectly smooth and balanced taste profile. Perfect for serving neat, on the rocks or served in an Espolon Paloma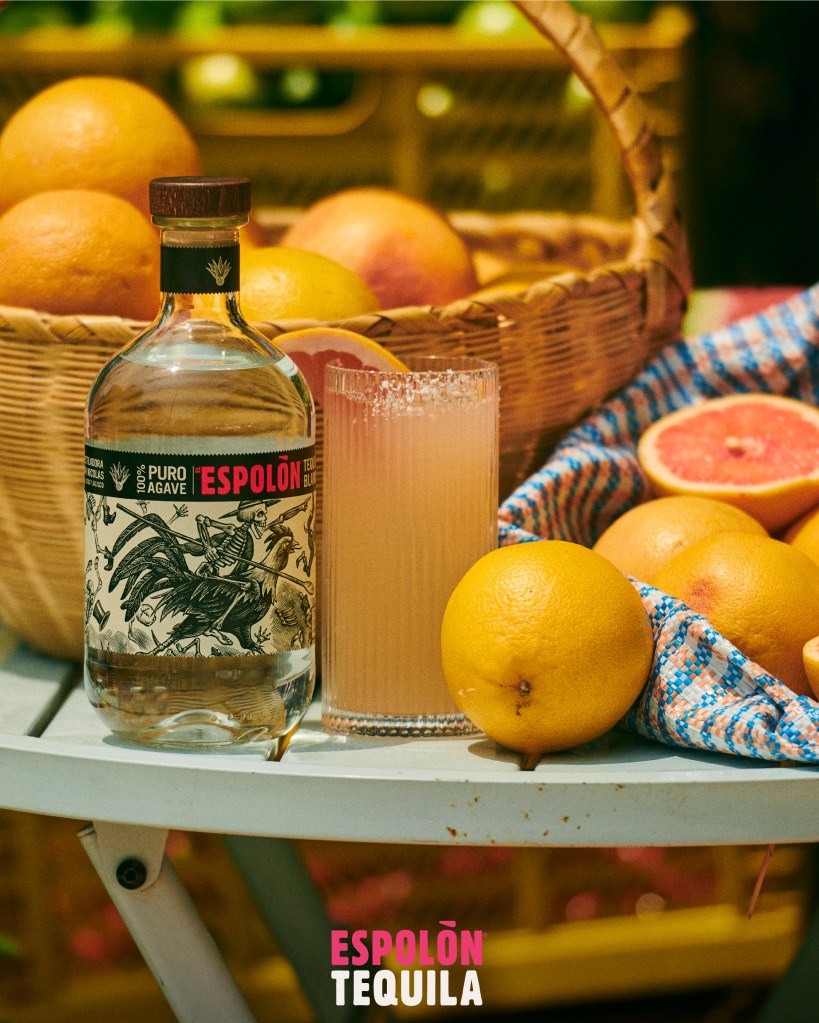 Ingredients | 60ml Espolon Blanco, 15ml fresh lime juice & 120ml Pink Grapefruit soda
Garnish | Lime wedge, Grapefruit peel (optional) & salt rim (optional)
Blend into a tall glass with plenty of ice, adding Grapefruit soda last. Stir to incorporate the ingredients & garnish with a lime wedge.
Espolon Reposado is aged for at least 2 months inside new American oak barrels to create a complex and well-rounded character, created to sip and share or served in a Spicy Margarita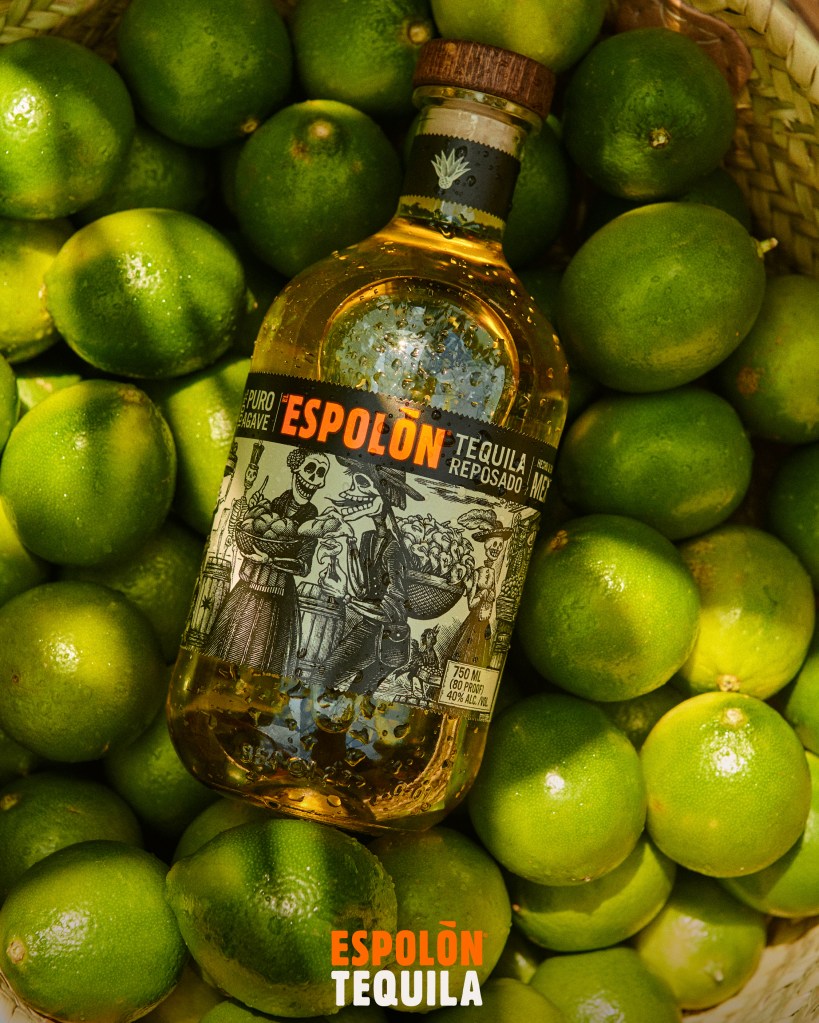 Ingredients | 45ml Espolon Reposado, 15ml Ancho Reyes Original, 30ml fresh lime juice & 10ml Agave Syrup
Garnish | Sea salt crusted rim & a lime peel or wedge
Shake ingredients with plenty of ice, double strain into a coupette. Garnish with a lime peel or wedge
Espolon Anejo is aged at least 11 months inside new American oak barrels and finished for at least 1 month in ex-bourbon barrels to create a perfectly balanced and complex character. Medium to full-bodied and wonderfully balanced with a velvety mouthfeel, created for sipping neat, on the rocks or in an Espolon Old Fashioned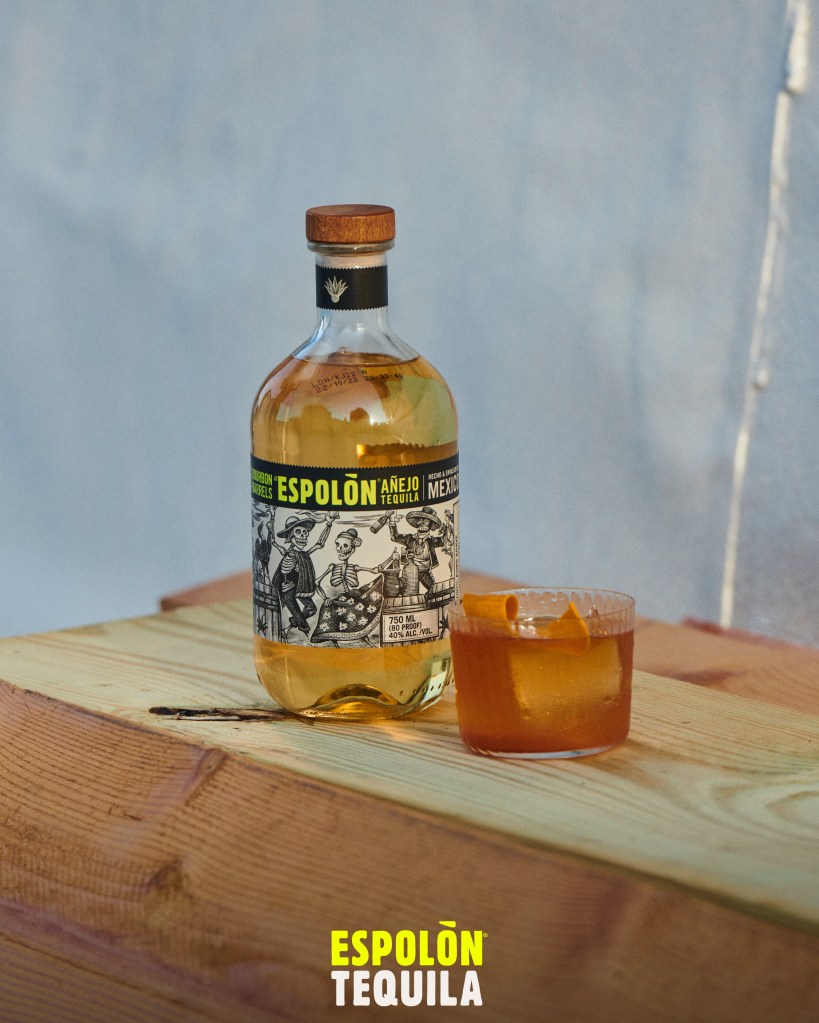 Ingredients | 60ml Espolon Anejo, 10ml Agave Syrup & 2 dashes of bitters
Garnish | Orange peel
Combine ingredients in a mixing glass. Add ice and stir until chilled. Strain into a rocks glass over a large block of ice garnish with orange peel.
Learn more here at https://www.espolontequila.com/ or contact your local Campari representative for more information