Some are category-specific such as the rise and rise of pink wines – the rosénado – or the huge increase in popularity of Scotch whisky. Other trends span categories and become part of the industry as a whole, premiumisation is one trend the industry has witnessed for a number of years as well as all things craft and the increasing influence of health and wellbeing in people's decision making.
The health and wellbeing trend brings a number of factors with it, some of which may be considered threats, but there are also opportunities.
Australians are now drinking less overall alcohol than at any time in the past 40 years and messages around the responsible consumption of alcohol are definitely making an impact. The industry has put a lot of work into educating young people, which appears to be paying off, with the Australian Institute of Health and Welfare recording declines in both lifetime and single occasion risky drinking by Australians and an increase in abstention by 12 – 17 year olds.
There are other aspects to the health and wellbeing trend with consumers thinking more and more about their drink choices, with lighter, lower sugar and lower alcohol drinks becoming increasingly popular.
In the past the quality of some non-alcoholic products has made the purchase decision tricky for consumers, but a number of brands are increasingly available which are challenging the history and taste perceptions of non-alcohol drinks.
With brands such as Seedlip making impressive in-roads, retailers are looking at more and more options for which non-alcoholic drinks they can stock. The good thing about stocking these drinks is that they will bring more opportunity to retailers and not cost them a sale, because people are not buying these instead of an alcohol equivalent, they are buying them because they don't drink, they are partaking in Dry July or they are the designated driver – or their friends, family or partner is not drinking. They are all offering an inclusion within the alcoholic categories.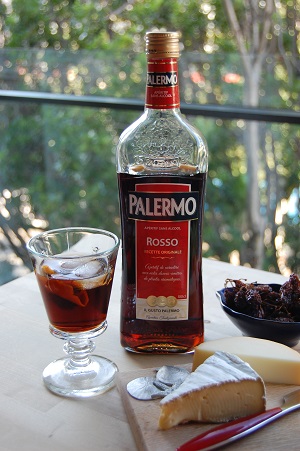 ClearMind's range of premium products includes the spirit brand Palermo, as well as a range of red, white, sparkling and rosé wines, and non-alcoholic beers.
The Palermo range includes Bianco and Rosso style spirits, and have a 30-year history from Bardinet La Martiniquaise, France's second largest spirit manufacturer of Bordeaux.
The Palermo Rosso is described as a "revitalising non-alcoholic cocktail or aperitif with surprising flavours of aromatic herbs".
Their master blender added: "Palermo Rosso gives a taste with all the warmth of Italy. Rosso can be enjoyed straight over ice with the zest of either lemon or orange. Or experiment with the countless varieties of the culture of modern cocktails combining fruit, herbs and sparkling mixers."
The range is very close to an original vermouth in terms of taste, with the Rosso having bitter sweet notes of aromatic plants, while the Bianco has surprising notes of its natural botanicals with a spicy undertone.
Clearmind Director, Frank Hubbard explained that the process and products involved in creating the range of non-alcoholic products the company stocks, is what gives them such high quality.
"The Palermo range is non-alcoholic, they have never had alcohol in them and so do not need to be de-alcoholised. They are made using a distillation process with essences and botanicals to create the drink with minimal alcohol created.
"This process is very different to wines like the Blue Nun Red, the Torres Sauvignon Blanc, the Ariel Chardonnay or the José Maria d Fonseca Rosé, which are all produced as normal, traditional alcoholic wines. They use quality grapes, which are fully fermented to make the wine and then they go through an additional process to remove the alcohol.
"Our most recent addition is Domaine de la Prade, an ultra-premium organic non-alcoholic Merlot/Shiraz from France by renowned champagne connoisseur and wine critic, Richard Juhlin.
"The wines are non-alcoholic because they have alcohol content of less than 0.5 per cent ABV but these are de-alcoholised, rather than the u.NN India Pale Ale beer or Palermo which are made with very low alcohol content.
"The u.NN IPA is made using a yeast which produces only a small amount of alcohol (0.4 per cent ABV) so it doesn't need the fermentation to be stopped or be de-alcoholised. It just doesn't create alcohol like other beer yeasts tend to."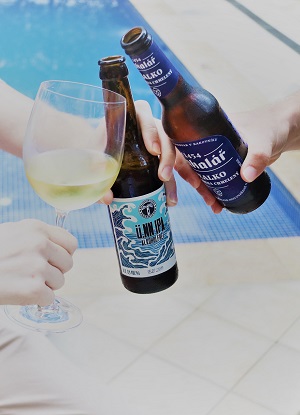 Business Development Director Michael Timmins added: "Traditionally the wines were sold through places like supermarkets and delicatessens with a lot of customers tending to be designated drivers or expectant mothers and their supportive partners. They were then going into liquor stores on their way to dinner or a party and asking retailers if they had any non-alcoholic drinks and that is where the demand started for these products within bottleshops.
"Then in particular the last few years has seen more interest growing with events like Dry July also the big health and well-being trend, which is a major area for us and which is continuing to grow and grow and grow."
So with more and more consumers turning to bottle shops and the smaller and larger chains for their non-alcoholic products, there is a huge opportunity for retailers to gain sales by offering these products alongside traditional alcohol drinks – everyone seems to know someone who does not drink!
ClearMind's range includes six red wines, four white wines, two rosé wines and a sparkling wine, as well as the Palermo range of three spirits plus two beers, a dry hopped Czech lager and the u.NN IPA (a gold medal winner in its category at the 2018 European Beer Star awards in Germany). The team are constantly looking for new products to offer and are keen to work with retailers looking to make the most of the health and wellness trend and bring more opportunities into their store.
More information is available through the ClearMind website.