World Whisky Day (WWD) was first established by whisky writer Blair Bowman in 2012, while still a student in Barcelona.
Bowman had founded the University of Aberdeen's whisky club, and what began with a student society has now conquered the world – with Australia no exception.
Held on the third Saturday of every May (which is also designated as 'whisky month' by the Scottish government), WWD invites drinkers across the globe to raise a dram and celebrate the 'water of life.'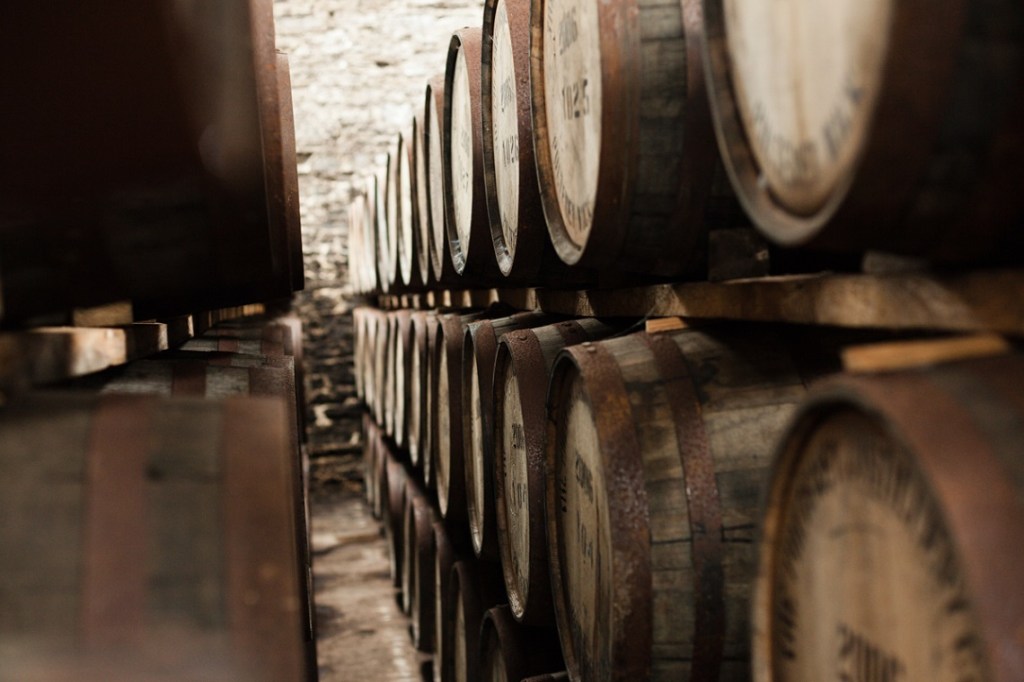 Distributing drams
For the Whisky List (TWL), WWD 2022 is its first as a distributor, having operated as a whisky marketplace and website since 2018. The company is preparing for the occasion with a major shipment of Scotch single malt, as Larry Aronson, Head of Sales & Distribution, explained.
"TWL's latest shipment from Scottish distillers Bunnahabhain, Deanston, Tobermory and Ledaig is arriving just in time for World Whisky Day," Aronson said.
Despite this being TWL's first WWD as a distributor, Aronson is assured of the significance of the occasion, saying: "It's incredibly important. We're seeing demand for interesting and unique bottlings from Scottish, Aussie and US distilleries growing significantly over the last couple of years, so having a day to celebrate this amazing spirit, plus planning trade and consumer activities around it is an important part of our overall distribution strategy."
Outside of its distribution activities, TWL plans to host The Whisky Show in Sydney on WWD, as it has done for the last 10 years. The show has become a flagship event for the spirits trade in Australia, with retailer and distributor Japanese Quality Whisky Society (JQWS) planning to host private trade tastings of its rare and unusual bottlings from Amahagan and the Shinobu distilleries. "
World Whisky Day is very important to JQWS," said Partner and Director Nikki Knights.
"World Whisky Day encompasses all great whisky and embraces whisky lovers here and abroad, and we're seeing many retailers and customers alike getting behind this day."
On the other end of the scale to TWL is Swift and Moore, one of Australia's oldest distributors. It has seen the rise of the WWD occasion, and Managing Director Cameron Crowley explained how the day has grown in stature throughout this time.
"World Whisky Day has evolved from a curiosity to a cornerstone of whisky marketing over the last decade," Crowley said.
"I recall right back in the earliest days of WWD, there was a good deal of scepticism about the idea.
"Was it a legitimate event to celebrate? Would the consumer care? Could an industry as broad as global whisky come together to collaborate? Well, time has told, and the answer was a resounding 'yes!'"
Having added Tamdhu and Glengoyne to its portfolio towards the end of last year, Swift and Moore is now in possession of a small, yet comprehensive, whisk(e)y selection, something it will be hoping to showcase during this year's WWD.
"While our assortment and selection of brand partners is very tight, we are still able to present Irish Single Grain and Single Malt (Egan's), American Bourbon (George Remus) and Rye Whiskey (Rossville) and then there are the Ian Macleod single malt whiskies Smokehead (Islay), Tamdhu (Speyside) and Glengoyne (Highland)," outlined Crowley.
Alongside these brands, Crowley says Swift and Moore has a special release for WWD – an extremely rare bottling of Rosebank 30 Year Old. Now owned by partners Ian Macleod, Rosebank is known across the whisky world as a closed distillery whose legend has only grown in its absence.
Meanwhile, for Vanguard Luxury Brands, world-wide representation is an important focus for this occasion, as General Manager Danny Connolly outlined.
"We pride ourselves on having representation from 'across the globe' when it comes to our portfolio – we have Scotland, Ireland, Canada, United States, Australia and soon we'll have Japan represented in the Vanguard Luxury Brands catalogue – this is by design," Connolly said.
"It's much more than one day for our business. The day is bigger than any one brand and is a time for each distillery and supplier to celebrate the category together."
SouthTrade International is another distributor that sees an opportunity to connect with drinkers over WWD, as Brand Manager Andy Milne explained.
"WWD creates that moment to entice and excite those customers with something a little left of normal, or from a smaller distillery that is less well known to the customer," he said.
There's a clear benefit for brands and retailers looking to grow their audience or access new markets, as Milne continued: "Trying something a little different from the norm is a great way to upsell to customers whilst giving them the confidence to expand their palate."
Milne gives the example of Old Pulteney Huddart, an unpeated whisky which has been finished in former peated whisky casks.
Branding WWD a success
For brands, WWD represents a unique opportunity to connect with drinkers, as Joseph Chisholm, Brand Ambassador for Bacardi-Martini summarised.
"This occasion drives consumers to try new and interesting whiskies that they normally would not, this is key for our brands – especially with Craigellachie," he said.
Craigellachie is one of Speyside's more idiosyncratic whiskies, with the distillery's production techniques leading to a weighty dram with a distinctive pineapple profile.
"Malt whiskies lead the excitement around our portfolio, so for WWD it is really important we take this opportunity to highlight the premium single malts we have on offer, including Aberfeldy and Craigellachie," Chisholm added.
William Grant & Sons has committed significant resources to WWD, and naturally, the focus is on Scotch single malt, as Marketing Manager Kristie Asciak outlined.
"For Glenfiddich, WWD is a full programme which includes advertising; a new product launch; sampling via the Glenfiddich Whisky Wanderer and, on WWD itself, a venue take-over," she said.
Asciak also explained how WWD has impacted the business's longer-term planning, noting: "We leverage the month of May to drive WWD and use it as a platform to ignite shoppers' imaginations around what's possible with whisky."
Campari Australia has found that WWD sales were traditionally driven by Scotch whisky, as Paolo Marinoni, Campari's ANZ Marketing Director, told National Liquor News.
"We have seen some strong performances by the Glen Grant," Marinoni said. "The Glen Grant has quickly seen the month of May become one of its key periods, across all price points, as the period caters to both new whisky drinkers, as well as long-time enthusiasts."
Other brands in the Campari Australia stable are also now beginning to benefit from the WWD occasion too.
"We are now seeing some really positive trajectories for our premium and super premium bourbon, including Wild Turkey and Russell's Reserve," Marinoni said.
"Wild Turkey Longbranch was a big winner this year, as consumers use the period to experiment with premium and super-premium offerings."
Manly Spirits is amongst the Australian whisky-makers looking to take advantage of the WWD opportunity, having recently launched its Coastal Stone range of single malts.
"WWD participation in Australia is becoming more and more important every year with the increase in craft whisky production in Australia," explained Manly Spirits Creative Director, Vanessa Wilton.
"Australian Whisky is such a young, emerging category on the back of the positive global trend of single malt whisky becoming a 'fashionable' choice for the 'aspirational' drinker." Wilton believes Australian whisky is at an advantage during occasions like WWD, as it possesses a genuine sense of place, allowing it to connect with younger Australian drinkers who place a great emphasis on authenticity.
"We believe it is a day to celebrate not only the liquid, but the rebirth and growth of our home-grown industry, making some of the finest whiskies in the world right now," Wilton added.
"Without such an occasion, it's much harder to get noticed among the goliaths of international whisky."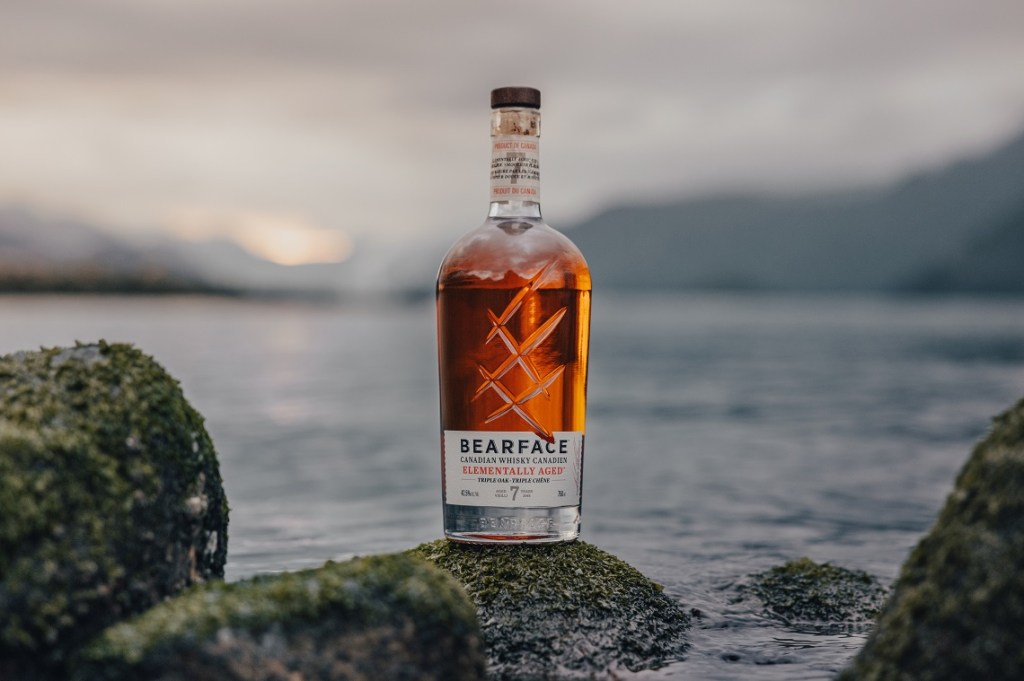 Accelerating online
Brands, retailers and distributors all agree: e-commerce has changed the sale of whisky forever, with the pandemic only serving to accelerate the shift online.
It should come as no surprise that WWD has embraced this change, after all, the occasion originally began when Bowman found he was able to register the domain 'www.worldwhiskyday.com'.
Connolly sees the 'one day only' nature of WWD as ideally suited to e-commerce, as marketing and tactical initiatives can be switched on and off with ease, whereas traditional retail tends to require a longer term approach.
Chisholm laid out some approaches for both brands and online retailers to use in this kind of strategy, and said: "For us it is about offering something unique, this could be through a gift with purchase, offering an experience, or showcasing a new product exclusively through one particular online retailer."
And Marinoni strikes a similar note: "Brands that tailor a message to target audiences are seeing the biggest results through greater open rates and improved click-through."
Retailers should not overlook the importance of their landing page design with any e-commerce offering, as Marinoni continued: "The digital store front is now more relevant than ever and it is a fantastic way for retailers to bring theatre and excitement to the category through the use of digital assets, where we can tell our brand stories."
The storytelling potential of e-commerce has not gone unnoticed by Milne either, who said: "E-commerce provides a great opportunity to tell the story and provide lots of information about our brand."
But nevertheless, it is traditional retail that remains central to the SouthTrade International strategy.
"Bricks and mortar, however, is where the passion is sold," Milne said.
"This is where the conversation can take place between retailer and customer and you can really understand what it is that they are looking for."
Read the rest of this feature, including predictions for the future of World Whisky Day and how to capitalise on the occasion, in the March issue of National Liquor News.