On Thursday 19 October, the final night of the ILG Family Reunion, members came together for a gala dinner to celebrate the closing of the conference.
The conference began on Tuesday 17 October with a welcome drinks reception, followed by the AGM, which took place on Wednesday 18 October before the doors opened to the trade expo. On Thursday, members heard updates on banner promotional programs, digital marketing and business development, as well as insights from three keynote speakers.
The conference culminated at the gala dinner on Thursday evening, where members received recognition for their efforts over the last year. The hall of fame shone a light on members who have been with the cooperative upwards of 20 years, with a special mention given to Midway Cellars for 45 years.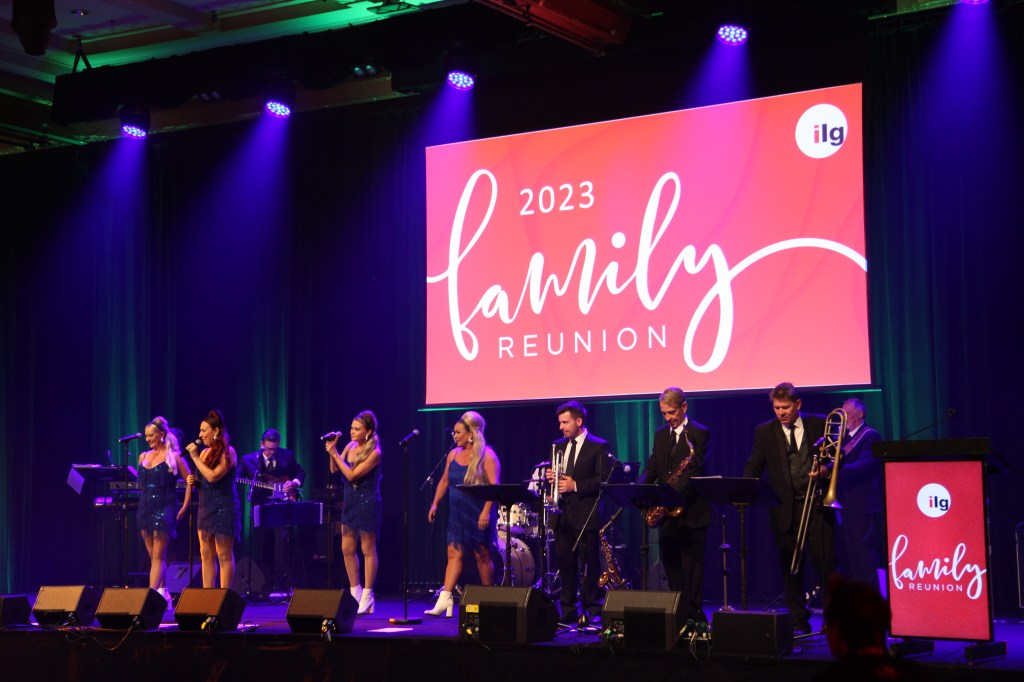 Throughout the course of the evening, a number of awards were given to retailers and suppliers, recognising their contribution as members.
The awards were as follows:
ILG Bottle Shop of the Year – Moonbi Bottler, NSW and Fairways Super Cellars, QLD
ILG Hotel of the Year – Churchill Sports Bar Super Cellars, NSW and Queensland Hotel Goondiwindi, QLD
ILG Club of the Year – Wenty Leagues Club, NSW and Townsville RSL Club, QLD
ILG Group of the Year – Don Hodge Group, NSW and Ingham Myers Group, QLD
Beer Supplier – Lion
RTD Supplier – Pernod Ricard
Wine supplier – Moet Hennessy
Spirits Supplier – Diageo
Overall Supplier of the Year – Pernod Ricard
On behalf of the ILG Foundation, $10,000 cheques were also awarded to two charities, Autism Queensland and The Lady Musgrave Trust.