Independent Liquor Group (ILG) has officially launched its new Fleet Street banner group, opening the flagship store at The Commodore Hotel in McMahons Point. 
ILG CEO Paul Esposito told TheShout that the new banner is a high-end offering that will target the premiumisation trend, and that the group is aiming to open more stores in the coming weeks.
"This is our first Fleet Street store in the ILG system and it will be one of many," Esposito said.
"This is a concept that was in the ILG system for some time and we've been looking through Board reports and asking 'what is the Fleet Street concept?'. It was always going to be a premium offering. So at a Think Tank Board meeting recently, I thought let's bring this to life.
"All the suppliers are talking about premiumisation and retail needs to move that way as well. So it was a concept that was developed in that way as well."
Esposito said that feedback from both suppliers and customers has already been positive with people saying the store has a good feel about, a good ambience and people feel the warmth when they walk in. He added that one of the main focuses for the Fleet Street concept was around making stores comfortable and in particular, shoppable.
"What we need to do today is to make sure that people come back into stores, instead of just ordering online and shopping in that way," Esposito told TheShout.
"We want to bring people in stores and I think a concept like this invites people in.
"From the consumer perspective this is really targeting premiumisation. Often you walk into a bottle shop and there is just a small section that is premium so with this we are targeting those shoppers who want to try something different and something premium.
"It's more about giving the consumer a shoppable experience. Just because it is premium, doesn't mean we are inflating the pricing. The focus is more about the premium brands, at a reasonable price, bringing people back from online and bringing them into stores."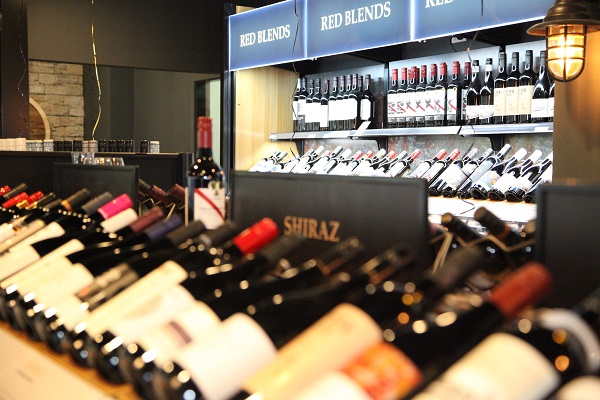 Esposito also said that ILG will work carefully to ensure that the right stores are selected for the Fleet Street concept, but added that the group has already been approach by retailers in New South Wales as well as other states, who are keen to adopt the banner.
"What will determine a Fleet Street store is their mix of business, and we will go through and look at that and make sure that mix of business is right for this concept.
"Everything we are doing is around the medium to top-end product and everything is based around premiumisation. And part of that means that we will be working with our partners to ensure it's not just one brush fits all. It's got to fit in the local area and fit their needs as well.
"We have had some interest from other states about the concept, as well as from other banners saying 'this is what we want to move into'. So it's exciting, it's a new space for ILG.
"This just gives us another offering that we can take to market for the right stores. We have Bottler which is our drive-thru, Super Cellars is for the freestanding store and this is now our premium offering.
"We are a bit more protective of this, this is a brand that we want evolve and make sure that we have the right people and the right stores for this."
Esposito told TheShout that ILG is hoping to have five more Fleet Street stores open in the next five weeks, and that he would like to see a dozen stores in New South Wales.