In the 2020 National Liquor News Industry Leaders Forum, our featured leaders highlighted their 2020 trend predictions across beer, wine, spirits and total retail. From convenience and sustainability to health and wellbeing and capturing those 'Instagrammable' moments – these are the trends that will shape the liquor industry this year.
"Like most in spirits I see premium continuing to grow over mainstream; with gin and local craft spirits to further power along in 2020. Premium mixer brands like Fever Tree will continue to play a pivotal role in elevating the simple mixed drinks experience; not only for gin but also expanding into dark spirits outside of traditional cola. Lower ABV and lighter spritz style drinks will also continue taking share from the more traditional categories of beer and wine. One area outside the usual I see emerging next year will be brands that bring the energy back into socialising and not take themselves too seriously. A growing group of consumers are becoming bored of every brand having a 'big authentic story' and looking to connect with brands that as Cyndi Lauper famously said 'just wanna have fun.' Did someone say FIREBALL," Ray Noble, Managing Director, SouthTrade International.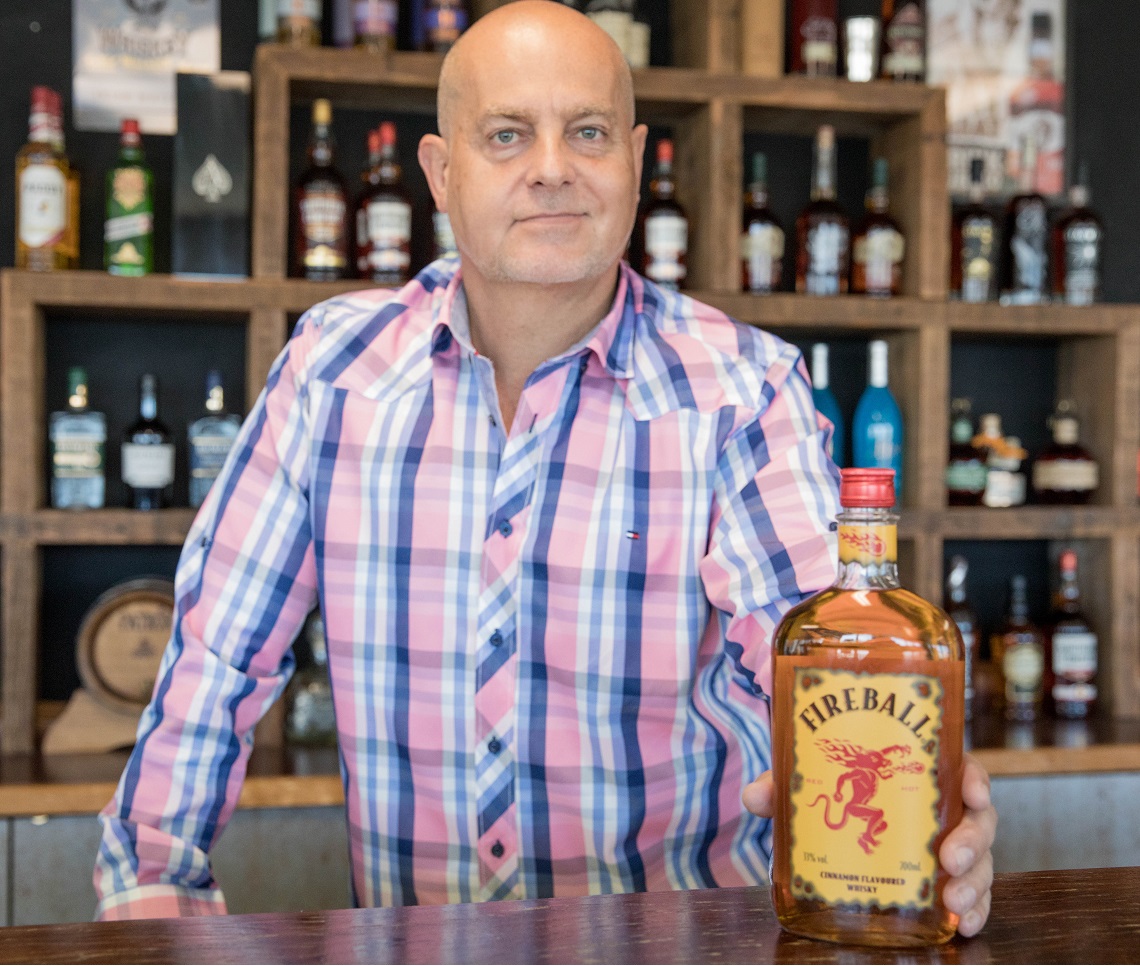 "Consumers are broadening their taste for bolder flavours with an increasing appreciation for the craft behind the liquid as seen across Single Malt Scotch and Super Premium Bourbons. An overarching theme, which has found its way to liquor, is health and wellbeing. More health-conscious drinkers have contributed to the rise of healthier mixers, soda water (Highballs) and no sugar alternatives," Andy Kim, VP, Interim MD, Finance Director at Brown-Forman.
"Convenience will continue to play a huge role as the lives of consumers get busier which contributes to the growth of emerging channels, particularly in e-commerce and in innovation in the RTD space. We can already see this reflected on the great reception of our recent launch of Bombay and Tonic ready to drink," Mauricio Vergara, Managing Director, Bacardi-Martini Australia.
"Consumers are always looking for better quality, particularly because we are more educated and knowledgeable than ever before, with information at our fingertips in an instant," John Kollaras, Managing Director, Kollaras & Co.
"I can see that consumers will continue to choose quality over quantity and will have a further vested interest in purchasing products that have a strong purpose and sense of locality," Eddie Brook, Co-founder, Cape Byron Distillery.
"The health and wellness and premiumisation trends will see people drinking less in quantity but higher quality products. The effects of this fire season will be reflected in heightened consumer expectations of businesses' sustainability efforts which will increasingly be considered in their purchasing decisions," Darren De Bortoli, Managing Director De Bortoli.
"Consumers, particularly the younger audiences, have a stronger focus on health and wellbeing, which is driving innovation in our new product development. In line with the health and wellbeing trend, delivering engaging and memorable brand experiences is critical with a younger demographic," Bryan Fry, CEO, Pernod Ricard Winemakers.
"Discovery and experimentation are key drivers of millennial and luxury consumer choices. We see that shoppers are increasingly seeking out unique and interesting products, not only for their own exploratory needs… But for those 'Instagrammable' moments," John Kollaras, Managing Director, Kollaras & Co.
"The rise in consumer focus around health and moderation will see the lighter in and alcohol free category expand dramatically. Additionally, the heightened discussions around sustainability will be a key consideration for the industry going forward," Peter Neilson, Managing Director ANZ, Treasury Wine Estates.
"A positive for independent retail liquor is the consumer trend towards convenience… This trend, and retailers who harness it, will derive greater growth than the overall market in 2020," Gavin Saunders, CEO, Liquor Marketing Group.
"Consumers are mindful about their drinking. Where it comes from and how it is made are all increasingly important. This will see greater demand for sustainably sourced, organic and biodynamic products. A bonus if these are vegan friendly and the range of lower on non-alcoholic products rise upwards. Naturally, this is driving diversification away from the mainstream, as a shopper shifts away from corporate to craft, " Jason Bowyer, Buying Director for Wines and Sparkling, Aldi Australia.
"There is no doubt there is a love affair at present for all things pink. Extending out from this more and more forms of category blur, for example Squealing Pig Rose Gin. Beyond the pink and into the category blur is VB Tea, Baileys Strawberry Ice Cream and other examples of where the brand or the product sits outside their normal category place," Jason Bowyer, Buying Director for Wines and Sparkling, Aldi Australia.
"There will be further innovation in product and packaging. Brand experience will be important. We will work closely with partners to offer both appealing product and relevant experiences," Cam Pearce, Director Marketing and Innovation, Coopers.
"I think consumer awareness around independent beer will continue to grow. It's clear, not only in the beer market but throughout food and beverage more generally, that people want to know and understand where products come from," Aaron Heary, Chief Strategy Officer and Chief Operating Officer, Good Drinks.
"Craft is still driving growth in the overall beer category with consumers aged 20 to 39 continuing to favour quality over quantity. While Pale Ale still represents 50 per cent of craft beer, consumers are shifting into emerging styles and brands. IPAs and Summer Ales are continuing to show good growth and we expect that to continue into 2020. Emerging flavours like Gose will gain further traction in the coming summer," Scott Hadley, Chief Commercial Officer Asahi Premium Beverages.
"Many of the current trends will no doubt continue into 2020, with the likes of wine in can at the fore. With expanding palates comes the opportunity to explore emerging varietals, while conversely the ever-popular varietals of Rosé and Prosecco show no signs of slowing down," Peter Neilson, Managing Director ANZ, Treasury Wine Estates.
"The trend of convenience will continue to grow online purchasing and with improvements in technology and logistical service it will see people ordering wine 'on demand'. This convenience is also leading to dining in the home and therefore consuming wine at home," Nick Waterman, Managing Director, Yalumba.
"Continued growth of savoury reds such as Pinot Noir, Tempranillo, Sangiovese and Grenache. I think Grenache is the most exciting wine for the Australian industry in the near future," Nick Waterman, Managing Director, Yalumba.
"…lighter styles both in taste and alcohol content we see as an emerging consumer trend. We currently have many wine varieties that are lower in alcohol with Moscato and Cienna and are working hard both in the winery and the vineyard to develop techniques that create lighter dry styles with flavour," Dean Carroll, CEO Brown Family Wine Group.
"Rosé continues to be a key driver of growth across the wine market. Looking forward to 2020, we are also excited about the opportunities in the alcohol-free sector, where we have recently introduced McGuigan Zero," Jeff Howlett, General Manager Australia and New Zealand at Australian Vintage Limited.
"The flavoured gin trends are there for all to see and we expect significant growth in this area next year with our belief Whitley Neill will continue to drive this category as it has done in other markets already. In Australia this may also be driven by the Spritz movement which we see continuing to grow and we are also very excited to see the Gin and Soda movement grow," Lawrence Williamson, Managing Director, Halewood Australia.
"Premium spirits will continue to drive accelerated spirits category growth. Consumers will continue to trade up to more premium propositions both across the on and off-premise," Colin Rochester, General Manager ANZ William Grant & Sons.
"Whilst we know that the 'better for me' category will continue to grow, we will also see popular categories become more dominant as they adapt to market trends. A perfect example of this is traditional Bourbon drinkers, who are beginning to experiment with Rye Whiskies," John Kollaras, Managing Director, Kollaras & Co.
"I think we will be seeing the trend of low ABV drinks continuing and a greater showcase of spirits utilising native flavours. In the next year we will be seeing some new innovative Australian whiskies hitting the market and this will be a great exciting dynamic to the Australian whisky market offering," Eddie Brook, Co-founder, Cape Byron Distillery.
"Local spirit interest will continue and become more exciting as a number of gin and vodka distillers start to produce local brown spirits," Simon Durrant, Managing Director, Campari.
This story was written for the National Liquor News Industry Leaders Forum.